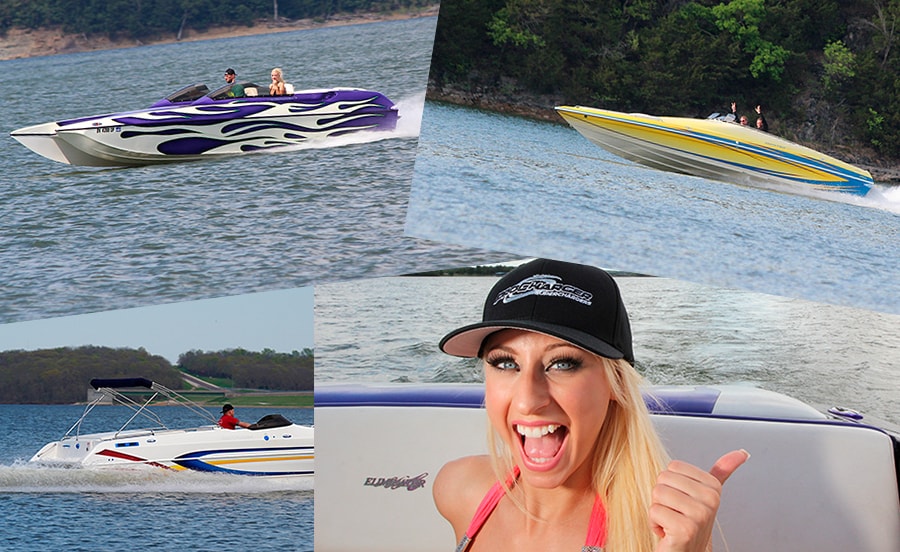 PROCHARGER SUPERCHARGES YOUR 525EFI UP TO 800+ HP!
BOLT-ON BIG GAINS TO ONE OF THE LEGENDARY "BLUE MOTORS"!
Yes, we used the word "legendary" since the 525EFI has been known around the docks as being one of the greats for making horsepower and having mild manors around the dock. And now you can now retain those great dock manors, amazing dependability, AND have up to 300 more HP on tap! Bet we have your attention now, as we dive into the details on our 525EFI Supercharger system.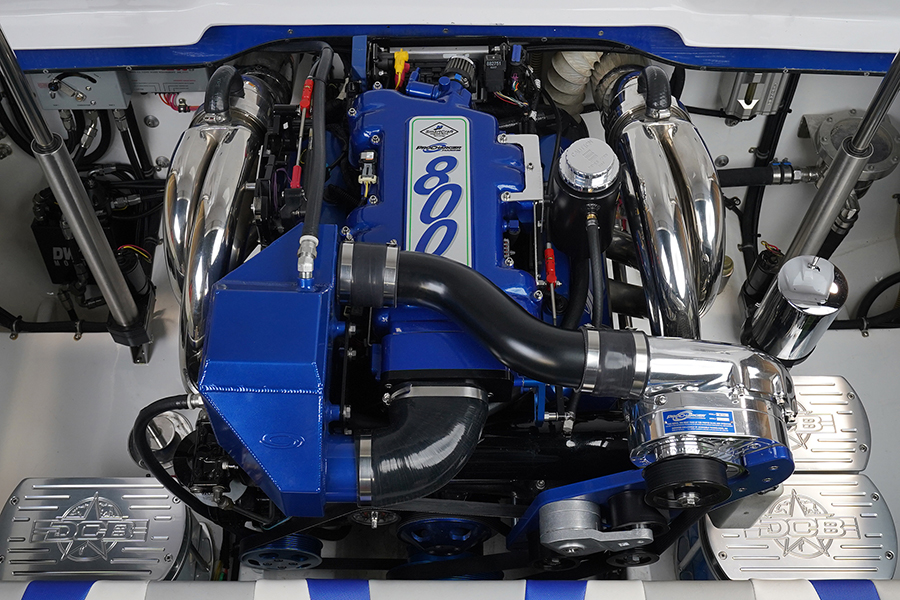 SUPERCHARGING A 525EFI = NO HASSLES OR HEADACHES:
We all want more power for our boats for top-end speed, and that midrange grunt. Which usually means building custom motors, more aggressive heads and cam packages, and all the headaches that come with them. Headaches like 1) Major downtime for the engine to be built, 2) Large bills, 3) Having to get the EFI system retuned, etc. Thankfully, ProCharger lets you skip right over all of that hassle.
By simply bolting on a supercharger system, you get massive power gains as quickly as a few days in the garage/shop. With a bolt-on system that comes 100% complete ready to install all in one box, with full-color instructions for the DIY type. ProCharger engineers have made sure that every detail is covered from the head unit and bracket system, belts, amazing fuel system, and even the PCM calibration.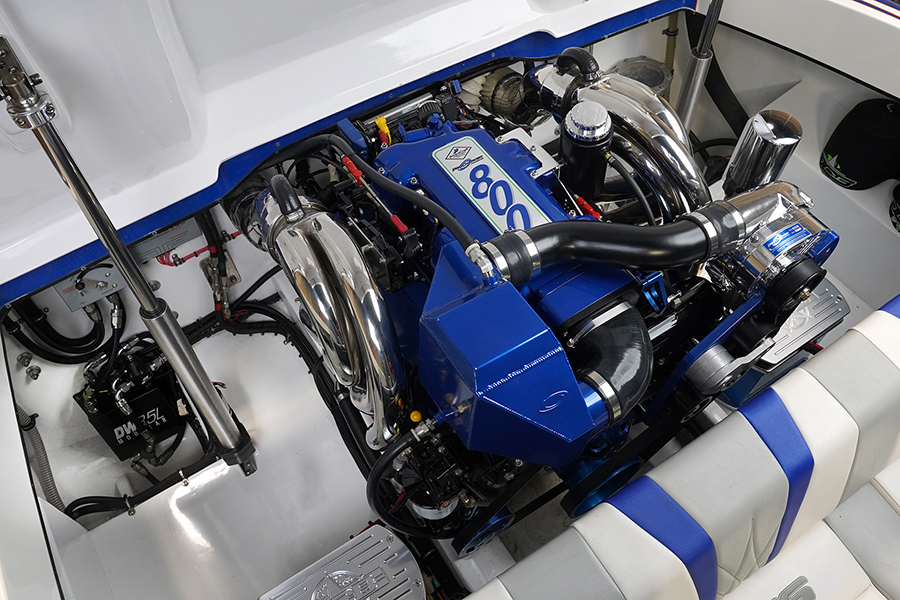 525EFI SUPERCHARGER SYSTEMS DETAILS:
M-1SC head unit standard
Boost level: 8psi
Power level: 800+ HP 825 ft-lbs (50% Increase)
Tuned factory computer to run on 91 or 93 octane fuel
Dedicated 8-rib drive system with a H.D. tensioner
Fuel system: (Injectors, Surge Tank, Pumps)
High flow air/water intercooler
Supercharger finish options: Satin, Polish, Black and Blue
Intercooler color options: Satin, Black, Polish, and Blue
Shown below with blue intercooler and bracket finish, polished blower option.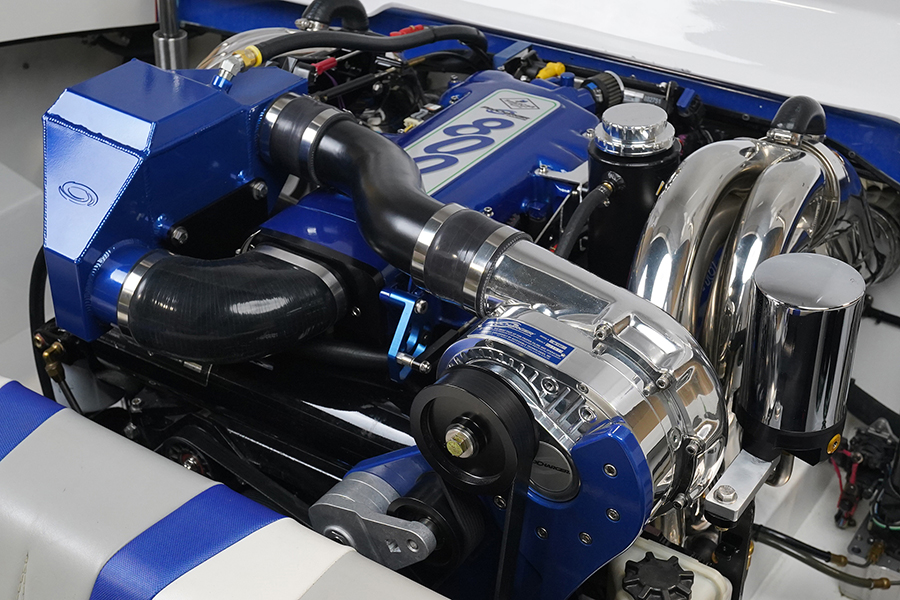 Full fuel system upgrade, including surge tank, high volume pump, larger injectors, regulator, feed and return lines.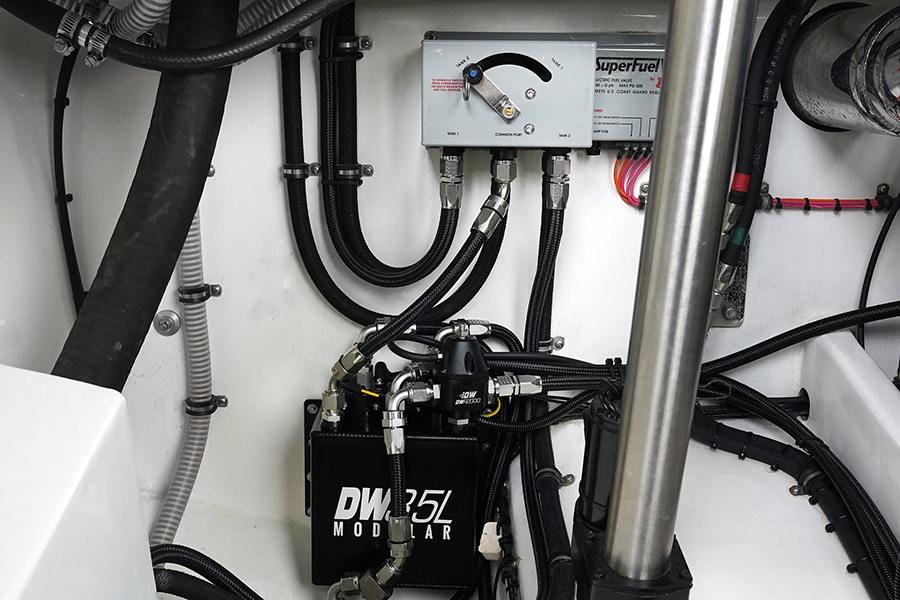 CNC Billet supercharger head unit and mounting bracket system (available in multiple color options)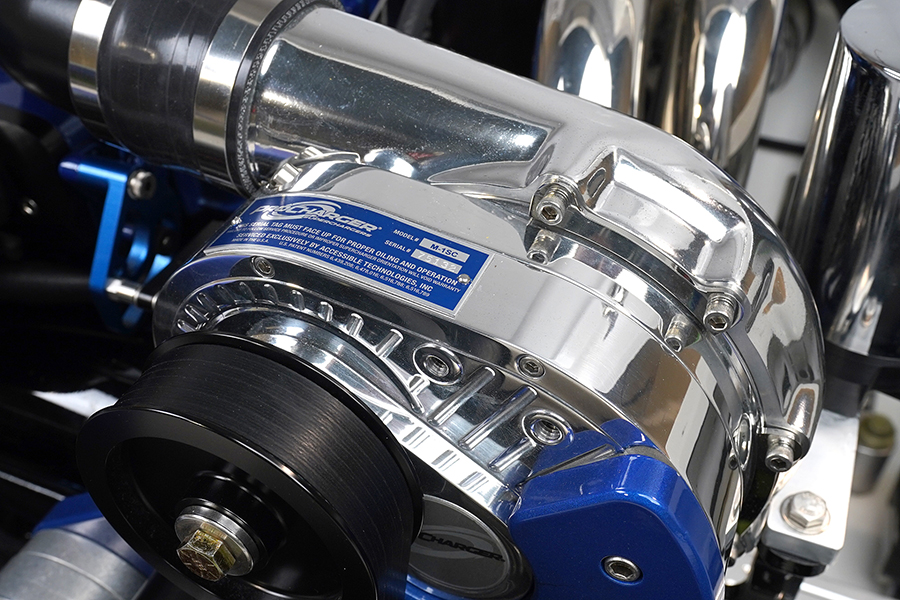 Massive intercooler for coolest charge air temperatures and highest flow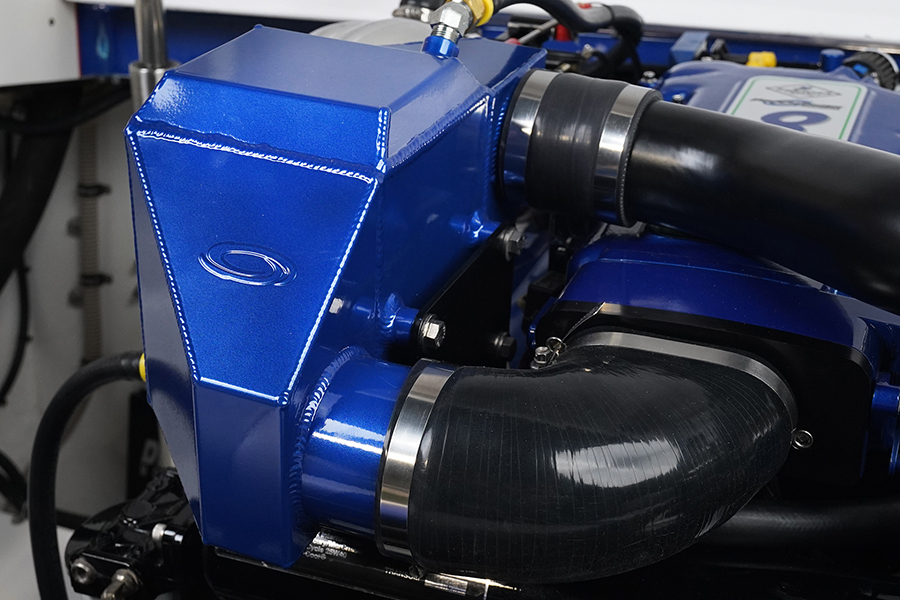 Marine anodized components to match OEM look, feel, and durability.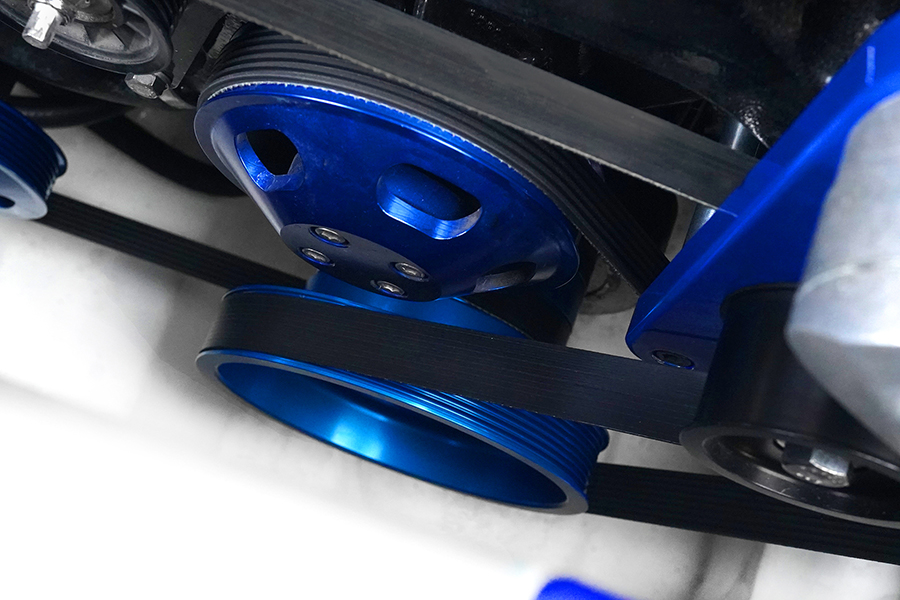 Shown with supercharger in blue finish option.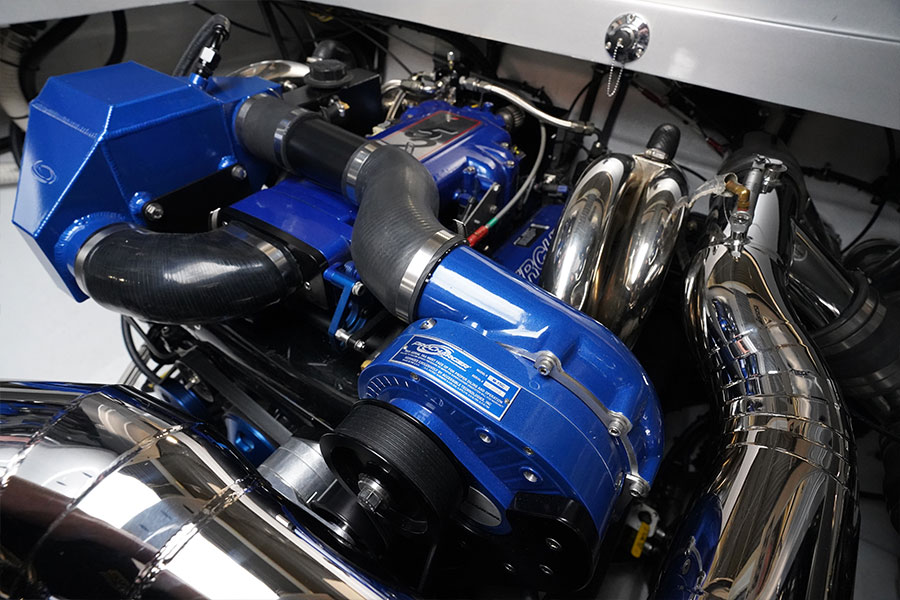 ---
READY TO SUPERCHARGE YOUR 525EFI, DAILY DRIVER, OR RACE TOY?
ProCharger has the biggest lineup of supercharger kits and systems for nearly everything, even if it's still sitting on the showroom floor. From trucks to cars, bikes, and boats, we have you covered. For more details on these amazing systems please reach out to us below.
For up-to-date news, make sure to sign-up for our email newsletter HERE

Mon – Fri 8am – 5:30pm CST
Phone – (913) 338-2886
Sales Email – [email protected]