PROCHARGER SUPERCHARGERS + RACERS = ANOTHER DOMINATING YEAR
DOMINATING THE RACETRACK
ProCharged racers have already achieved 52 national and regional event wins in 2019, far ahead of all competitors and further demonstrating that ProCharger provides the most powerful and durable superchargers. With 44 #1 qualifiers and 17 new records as well, ProCharger continues to be the power adder of choice, and the power adder more racers are switching to for maximum performance. With ultimate reliablity and peace of mind, the vast majority of ProCharged racers run for season after season without worry, and might only send the blower back for inspection every few years.
Below are some racing highlights:
PROCHARGER F-3X-140 SUPERCHARGER AND CRANKDRIVE GEAR DRIVE ARE A WINNING COMBINATION!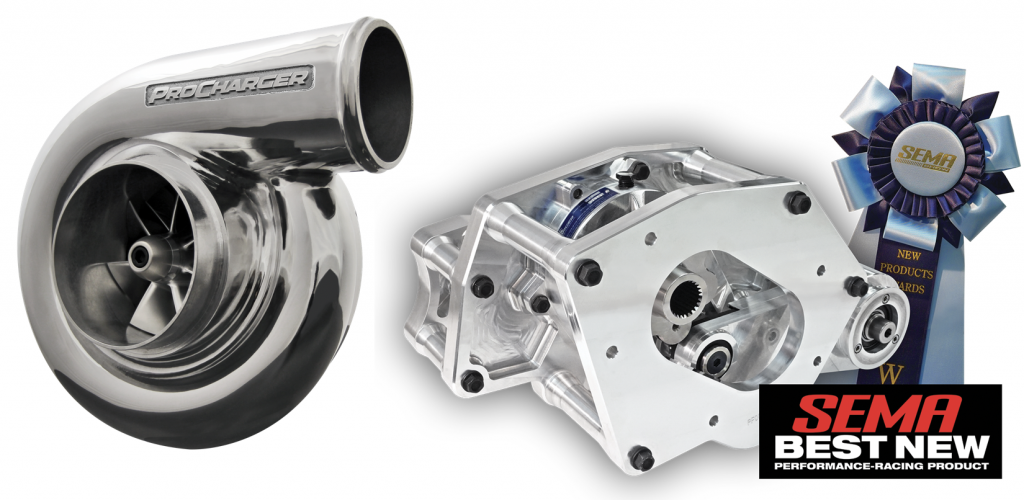 Galot Motorsports and Pro Line Racing showed the racing world just what is possible by completing record runs pass-after-pass (first in the 3.50's) and proving the ProCharger F-3X-140 supercharger and CrankDrive gear drive combination can handle the demands of 3500+ HP racing. This product combo has quickly become one of our most popular racing packages and continues to dominate any race event whenever a ProCharger racer shows up with this combo. Our CrankDrive is also now compatible with essentially all popular race engines (from SBC and SBF to BBC and AJ/Brad Hemis), and this packaged solution is now in volume production: Designed, engineered, and manufactured by ProCharger!
The Galot car driven by Kevin Rivenbark is close to the points lead in PDRA PRO BOOST, and is shown above making another awesome pass with his F-3X-140 and CrankDrive. Eric Guftason and John Strickland, running the same ProCharger supercharger/gear drive combination as Rivenbark, are also in the top 10 (in points) for the PDRA PRO BOOST Series.
---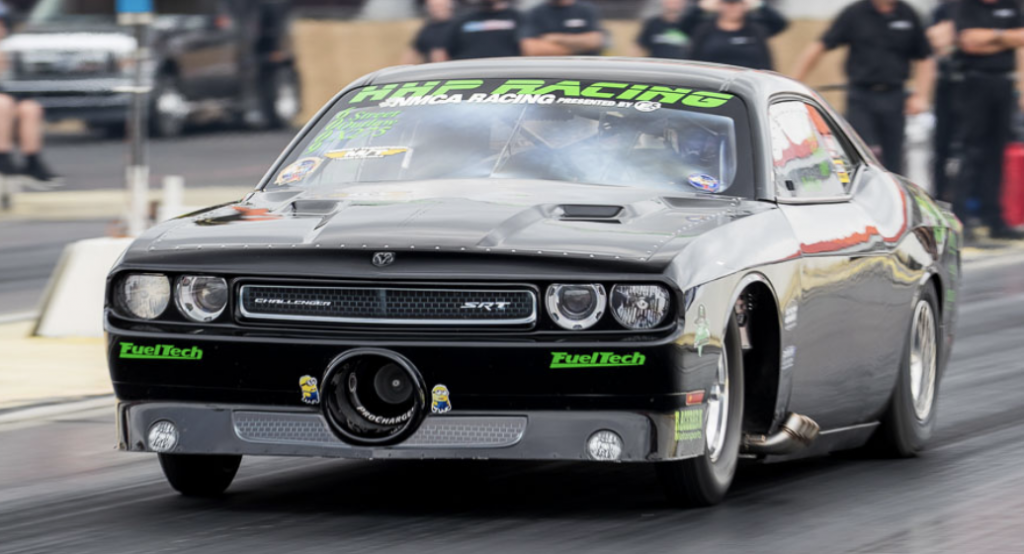 Rob Goss has been running at the top for years, and is no stranger to winning and setting records with his ProCharged Challenger. This season, running the F-3D-102 ProCharger model, his accomplishments include winning the NMCA event in Atlanta, runner up at Cecil County X-275, Sweet 16 #1 qualifier, NMCA Memphis #1 qualifer ([email protected]) and Cecil County #1 qualifier ([email protected]).
---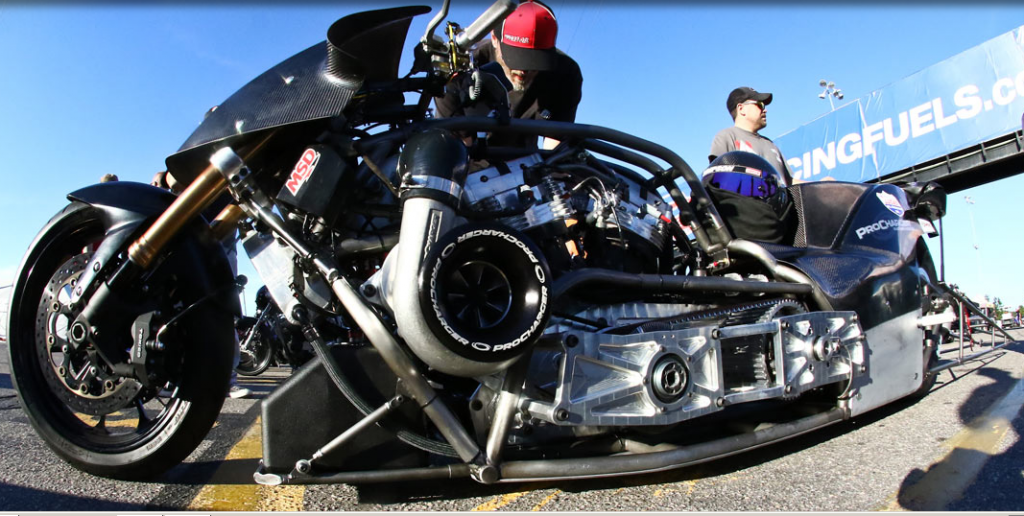 Jay Turner is hauling the mail on his Top Fuel Harley. After pulling off an NHRA win in Houston (while setting track ET and speed records), Jay also was #1 qualifier at Bristol. Another satisfied customer proving that ProCharger can handle the demands of a top fuel bike.
---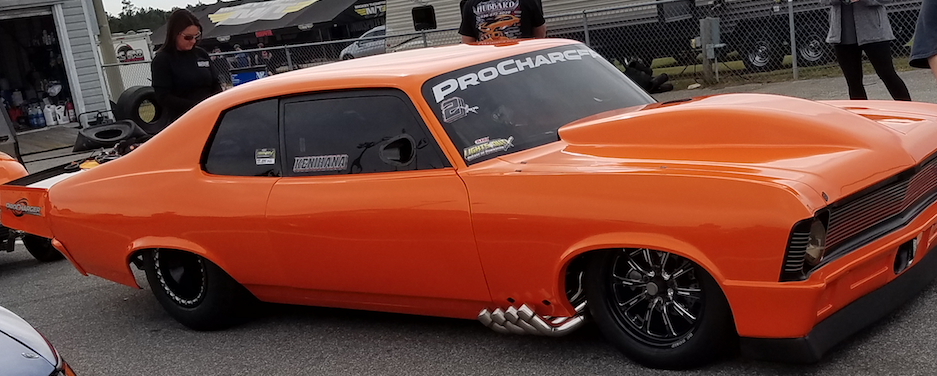 Kenny Hubbard switched from nitrous and has been very successful running ProCharger. Kenny was runner up at the Midwest ProMod X-275 in Ennis, TX, was the #1 qualifier at Radial Fest in Huntsville X-275 ([email protected]), and ending up winning the race in Huntsville. Way to go Kenny!
---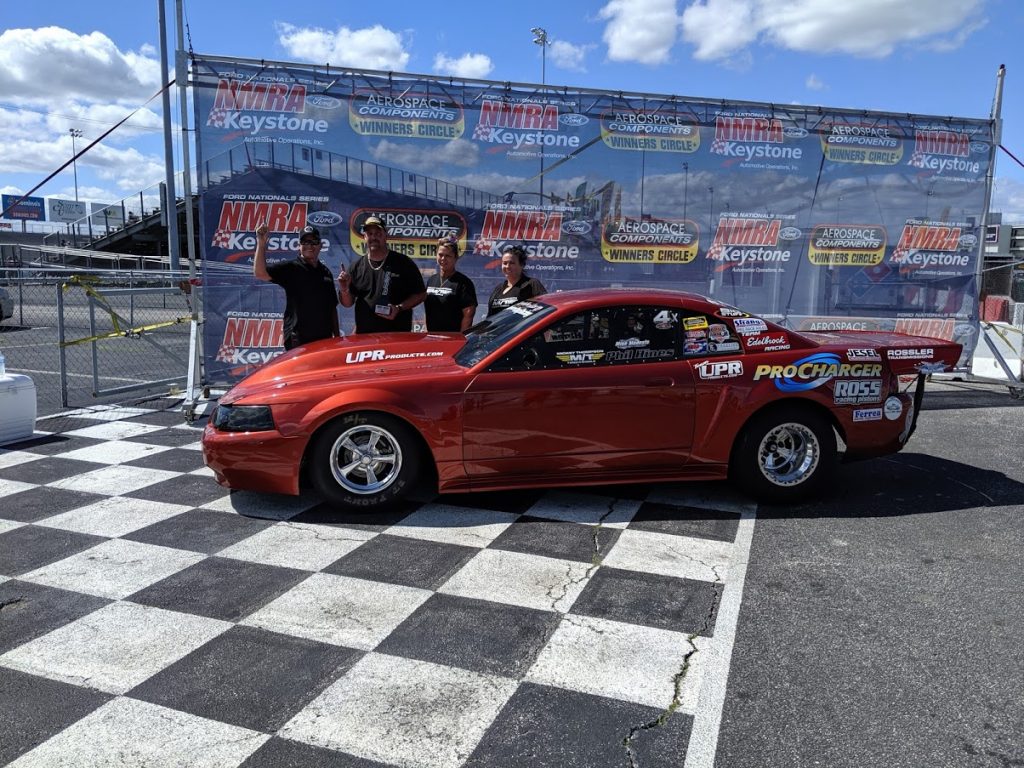 Phil Hines has already started off 2019 right with two wins: NMRA Street Outlaw All Star shoot out and NMRA Gateway. Phil is a multi-time national champion, and has been a top performer for so many years now, powered by ProCharger. It's great to see him begin the season with back-to-back wins.
---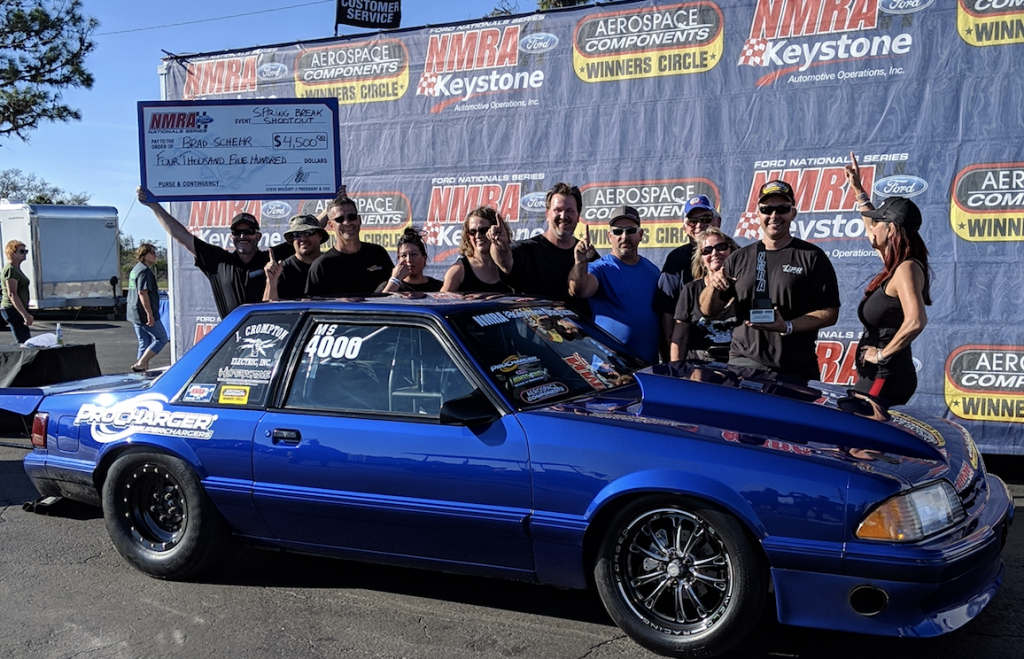 Brad Schehr (pic above), Bob Cook (pic below), and Martin Connelley (pic below) were battling it out in the final rounds during NMRA Spring Break and NMRA Gateway and the NMRA/NMCA All Star Race! With ProCharged cars in three finals for Modified Street thus far in 2019, our customers are making a powerful statement in this class.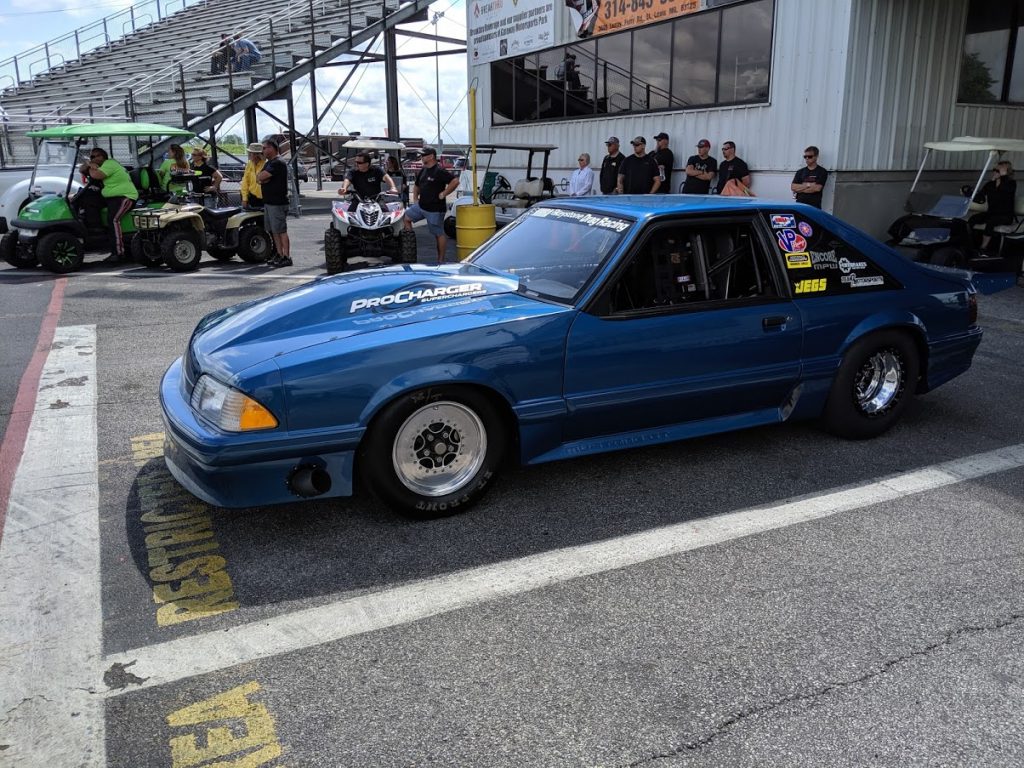 Bob Cook had great qualifying runs with #1 qualifier at NMRA Bradenton and Atlanta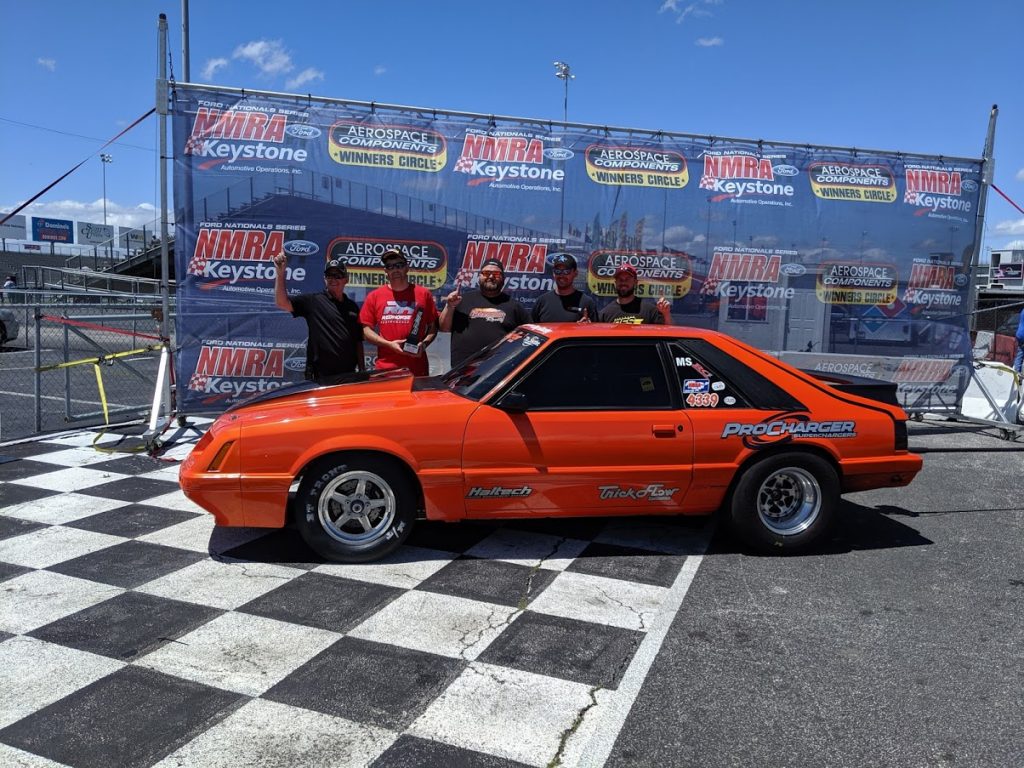 Martin Connelley who switched from nitrous earlier this year has been a winner at DX235 (OSCR), and Prizefight along with his win above at NMRA Modified Street in St. Louis. He currently owns records in both classes, which is pretty cool!
---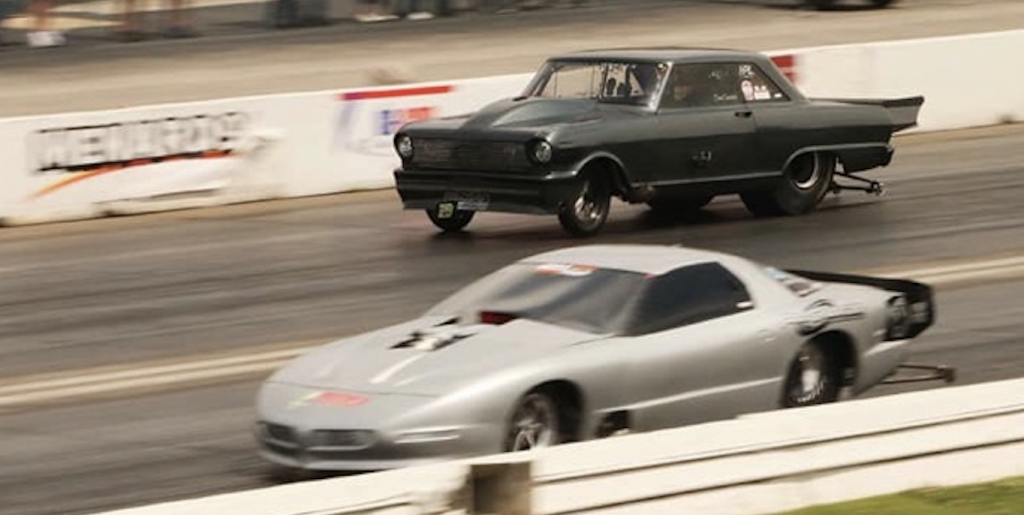 Congrats to Scott Taylor, Kayla Morton, Chris Poncia, Mike Lamberson, James Goad and many others on all of the success so far in No Prep Kings competition.
---
…AND MANY MORE WINNING PROCHARGER RACERS WE WOULD LIKE TO MENTION, BUT THIS BLOG WOULD BE REALLY, REALLY LONG!
---
WHY PROCHARGER? THERE ARE MANY REASONS
1) OVER 100 NATIONAL CHAMPIONSHIPS IN THE PAST 15 YEARS
At ProCharger, we know how to win and what it takes to win. Partner with a company that has been designing and building the world's best superchargers for over 25 years. We are always pushing maximum performance and you can rest assured that you are buying from the leader.
2) BEST-IN-CLASS DESIGN
Simplicity of design and ease of maintenance makes owning a ProCharger a joy! With a self-contained oiling design and no external oil pumps or lines required, installing a ProCharger racing supercharger is a breeze to install and maintain. Other than occasional oil changes, there is not much too do for overall maintenance, just race and enjoy!
3) EASIER STAGING FOR YOUR RACE CAR
Staging your car is a breeze with ProCharger! Compared to other forced induction, no violent staging or bumping your car is required. Just roll in, set your trans brake, rev it up and turn a great light! And compared to nitrous, no more flirting with disaster. Just predictable, consistent and reliable performance round-after-round with a ProCharger supercharger.
4) GEAR DRIVE AND COG DRIVE AVAILABLE FOR HIGH HP ENGINES
For the higher horsepower engines, ProCharger CrankDrive geardrive is completely compatible with our line of ProCharger F3 series race superchargers. We also offer cog belt setups for anything from high HP street/strip combos to Top Dragsters making over 2000 HP. We got you covered for most any drag racing setup.
5) BUILT FROM THE STRONGEST MATERIALS
ProCharger superchargers are made from the strongest materials – High strength, aircraft grade billet aluminum is what makes our superchargers hold up pass-after-pass, letting you concentrate on getting the most out of your race engine/chassis combo.
6) PROCHARGER HAS THE BEST TECHNICAL SUPPORT TEAM
We deal with anything from a Pro Mod to Top Fuel Harley all the way to a street kit or marine package, so you can rest assured our team of experts will help you figure out the right supercharger and winning combination for your racing class and engine/vehicle combo. We have real people right here in the USA ready to take your call. Join the ProCharger winning team and head to the winner's circle!
---
READY TO TAKE YOUR RACE CAR OR STREET CAR TO THE NEXT LEVEL?
Give our racing staff a call or an email at the following contact methods below. We will be happy to assist you with any technical questions you may have about our systems, and the results you can expect. Thanks for reading!
Phone: (913) 338-2886 M-F 8:30am – 5:30pm CST
Racing Email: [email protected]
Sales Email: [email protected]