PROCHARGER SUPERCHARGERS AND SPEEDWERX SMOKES THEM ALL.
Recently at the 2014 Jackson Hole World Championship Snowmobile Hill Climb in Wyoming a ProCharger supercharger equipped Speedwerx Arctic Cat snowmobile won the "run-what-ya-brung" Dash for Cash drag race. This is a race of the 20 fastest sleds around. This is a single elimination race, so over 10 rounds this machine not only showed its performance – it showed its durability as well.
(Click to visit Facebook)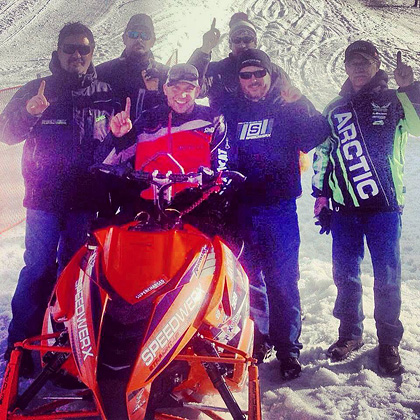 After the event Speedwerx had a few more ProCharger supercharger powered sleds on hand for power hungry customers to demo ride. That's power to the people.
Here are a couple videos of these high powered 2-Stroke sleds in use. And for the Polaris customers a ProCharger powered RMK is coming soon as well.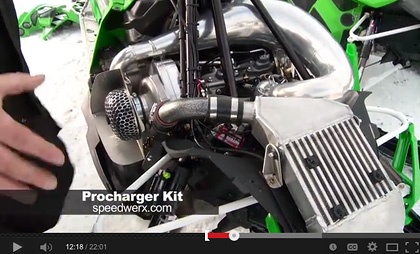 If a side by side is more your thing, we've got you covered there as well. Speedwerx has a ProCharger kit for the Arctic Cat Wildcat X, Wildcat 1000 and four seat 1000 – 4. Here's a video of stock vs. supercharged. The results speak for themselves.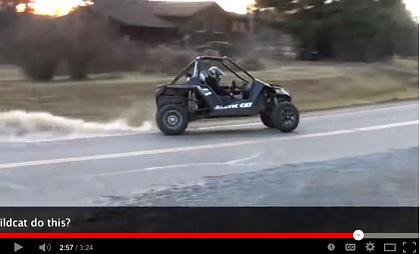 And we didn't forget about the RZR guys, oh no. Speedwerx is currently working on a Stage II kit for the 2014 Polaris RZR 100 and the 2013 RZR 900 to complement ProCharger's factory HO kits for the 2011-2010 RZR 900 and 2010-2013 Ranger 800
Find out more about the Speedwerx ProCharger intercooled supercharger kits at www.speedwerxstore.com
Street, Strip, Sand, Dirt, Snow, Water and everything in between. ProCharger – The Ultimate Power Adder.