PROCHARGER STREET MUSTANGS MAKING HUGE POWER!
STREET MUSTANGS MAKING HUGE POWER!
ProCharger is well known for adding insane amounts of power to vehicles far and wide, from daily driven street cars to full-on 5-second, 3,500+ horsepower Pro Mod cars. And when it comes to late-model Mustangs, just our entry level kit for 2017 and later cars adds at least 300hp OVER the factory power levels—many of our customers turn that up and make well over 1,000 hp AT THE REAR WHEELS! We just learned of a handful of some truly impressive power and on-track gains from customers using ProCharger power to one-up the competitors and chose this blog to highlight their accomplishments. This blog is all about the three most recent Mustangs making stupid power with ProChargers. One is a 1,500+ HP ProCharged GT-350, one is a nearly 7-second Street S550, and the last one is an 830+ RWHP pump gas street 'Stang!
---
GT-350 MAKES 1,522 HP WITH PROCHARGER F-1A-94!
Mitchell Pope
2017 GT350
ProCharger F-1A-94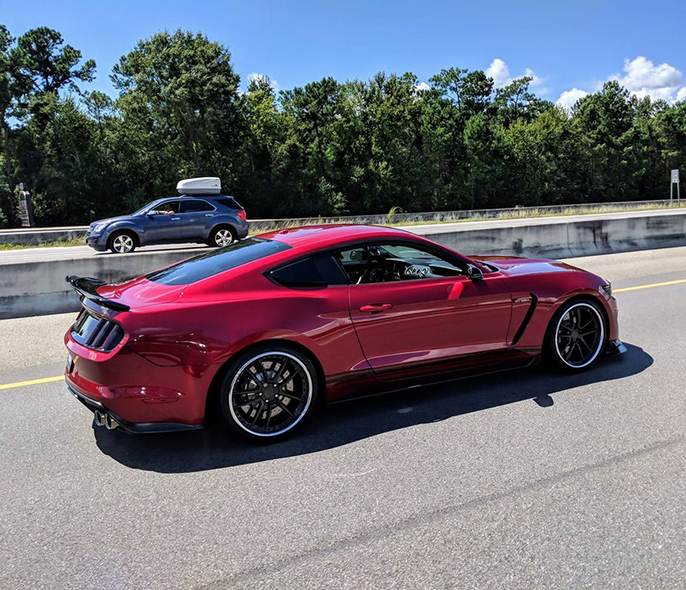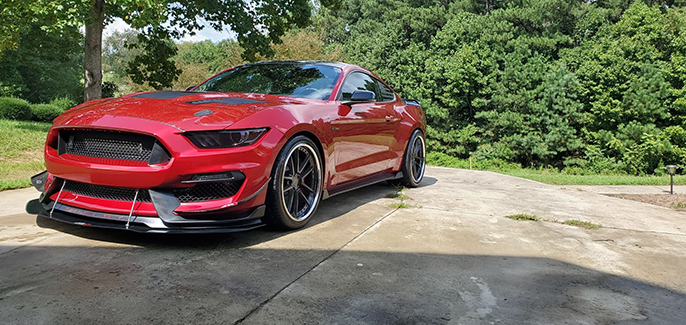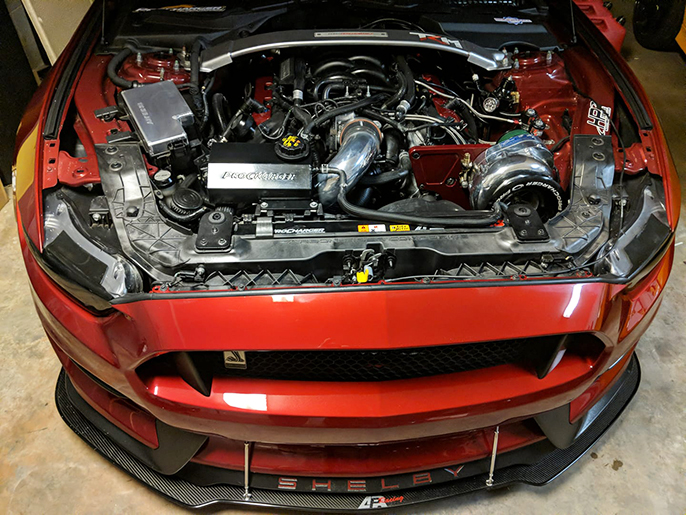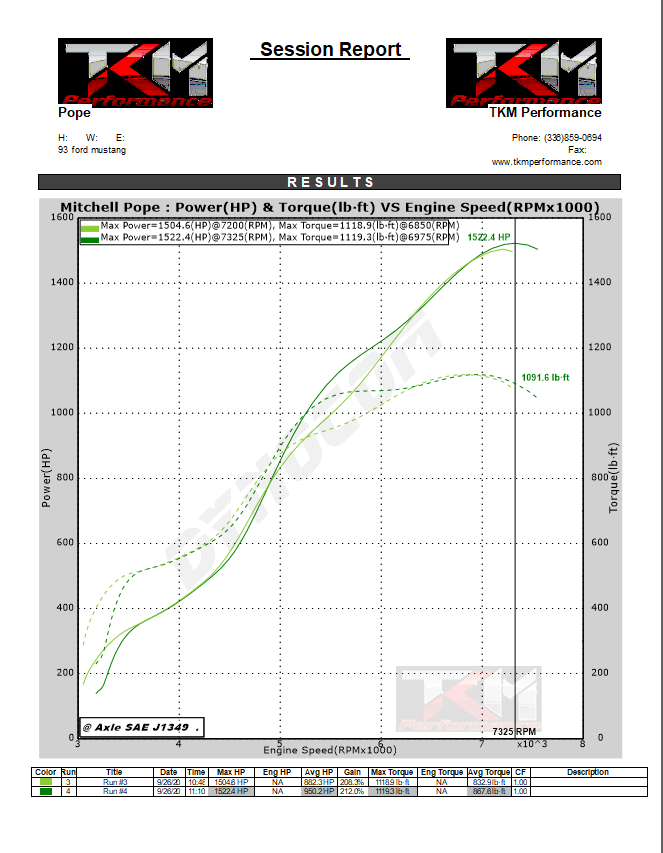 8.43 @ 159 MPH: RECORD SETTING STREET S-550!
Walter Stietzel
2016 Mustang
ProCharger D-1X
Walter Stietzel doesn't mess around in the quest for more power on his 2016 Mustang, going to famous race engine builder Tony Bischoff's BES shop to get his Coyote built to the hilt and running deep into the 8s at the track. The car uses a Fore Fuel system, ARH 2-inch headers, and a ProCharger D-1X supercharger with a 4.0-inch pulley, to make TKTK horsepower while running E85 fuel. The trans is a BA Motorsports (https://www.facebook.com/BAMotorsports1/) 6R80 automatic and the tuning was performed by Palm Beach Tuning to make that power and also put it down effectively, to run 8.43 at 159.07 mph at Edgewater Ports Park. As a BA representative questioned, "Is this the quickest centrifugal 6R80 car out there?" He then added, "Walter has done an amazing job on this car and it keeps getting quicker and quicker each time out. With the cool fall air coming and a smaller pulley still left to go, it's gonna be fun!" Watch Walter's wicked 8.43 @ 159 mph pass here.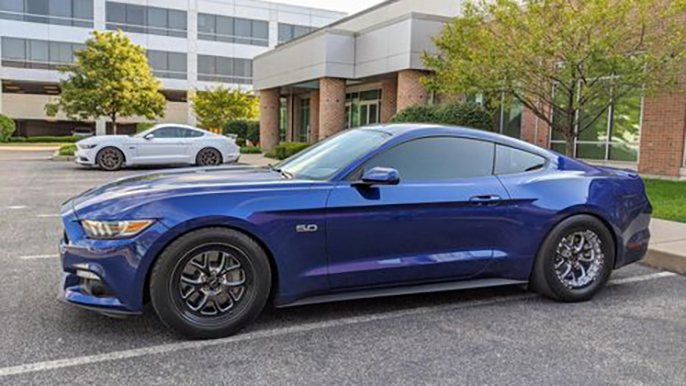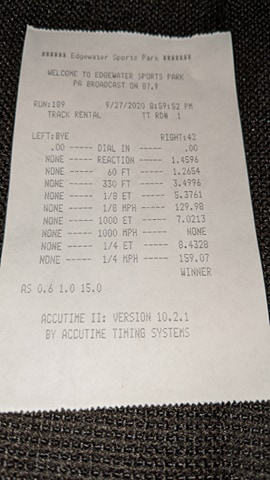 ---
823 RWHP WITH A P-1X ON PUMP GAS!
Damien Keen
2019 Mustang GT
ProCharger P-1X
House Of Boost put the magic to Damien Keens 2019 GT with a ProCharger P-1X Stage 2 Supercharger System. The car is relatively stock with Kooks headers, catalytic converters and a stock active catback exhaust), stronger oil pump gears, and running 93 octane with a Palm Beach Dyno tune and a stick. Like we said, mostly stock. But how does 823 RWHP sound?! Yeah, that's healthy for a mild street car, don't you think? We do. This thing is ready to eat C8 Corvettes all day, and send those New Balance-shod gold-chainers what that visible intercooler behind the grille is all about!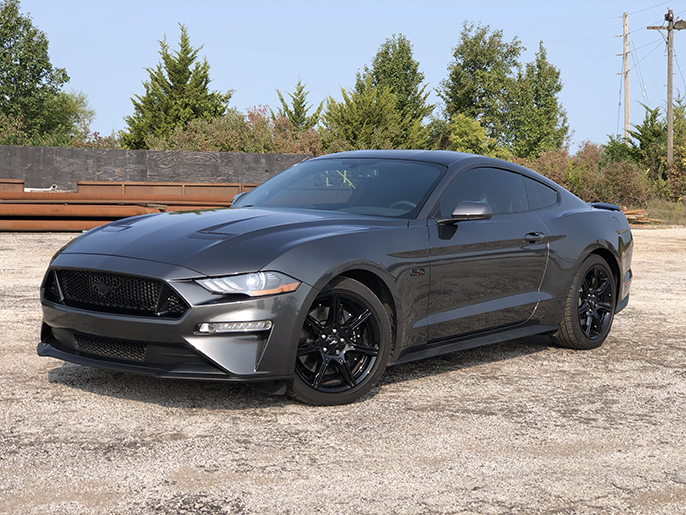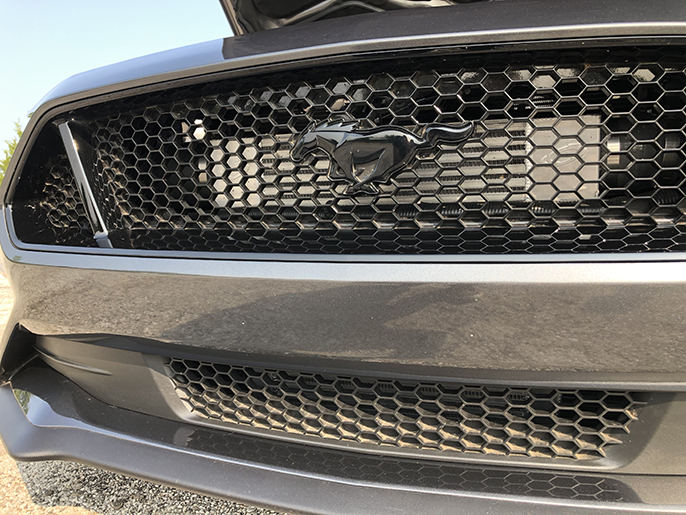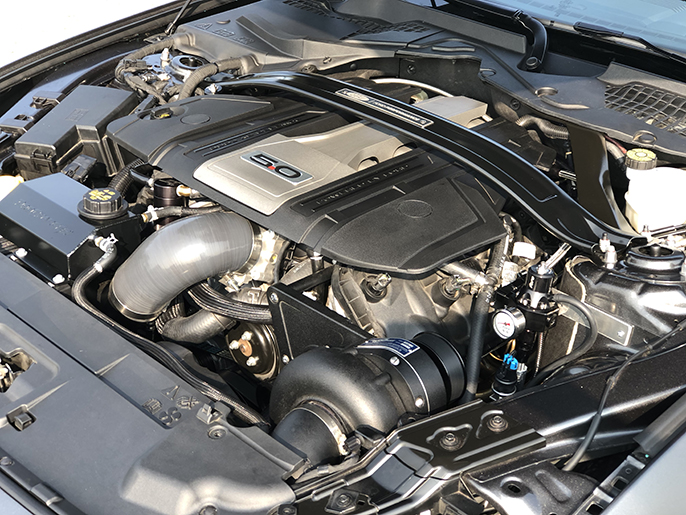 ---
ALEX LAUGHLIN SCORES ANOTHER WIN AT GATORNATIONALS
In the prior blog about ProCharger systems for the Mustang GT350, we also mentioned NHRA Pro Stock and Pro Mod racer Alex Laughlin and his ProCharged GT350. Alex just scored another Pro Stock win at the latest NHRA Gatornationals in Florida, so even though his race car is a Camaro, we wanted to send him congratulations, 'cause you know he'd driving home with the Wally sitting in the seat next to him in the Mustang! As NHRA noted, "Since 2019 started, Laughlin hasn't won every race, but he's certainly won the biggest ones. It's a list that now includes Lights Out 10, the U.S. Nationals (for the first time), the Drag Illustrated World Doorslammer Nationals and now the Gatornationals. He's won the biggest races in Radial vs. the World, Pro Mod and NHRA Pro Stock, a definite nod to his uncanny ability to rise to the occasion when the spotlight is the biggest." Alex also did some driving in a ProCharger-equipped NHRA Pro Mod car earlier in the year.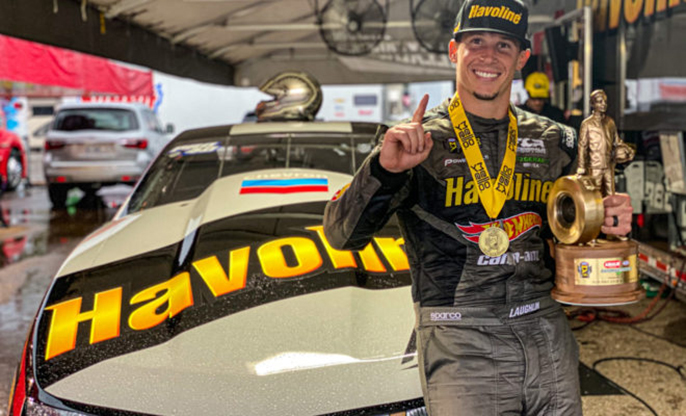 ---
DO YOU HAVE A SIMILAR BIG-POWER PROCHARGER STORY?
If you or someone you know has a story on making big-time horsepower, or cutting a ridiculous quarter-mile time or MPH, let us know and we may talk about it here. Call us at (913) 338-2886 and tell us all about it!
---
CONTACT US TO TAKE YOUR MUSTANG TO THE NEXT LEVEL!
Give our sales staff a call or email us at the following contact methods below. Or you can click HERE to find a dealer nearby to help out with your vehicle. We will be happy to assist you with any technical questions about supercharger systems and the results you can expect.
Phone – (913) 338-2886
Mon – Frid 8am – 5:30pm CST
Sales Email – [email protected]
Tech Email – [email protected]