PROCHARGER SPONSORS PRO MOD AT NHRA US NATIONALS!
"PRO MOD AT THIS EVENT WILL BE POWERED BY PROCHARGER"
Those are the words NHRA used to describe this wonderful event taking place on September 2-7th in Indianapolis. All of the ProCharger superchargers staff in the KS and CA offices is beyond excited to be a proud sponsor of this amazing event.
For 25 years we have been dedicated to building the worlds-greatest centrifugal superchargers on the planet, and for years dominated in many NHRA classes, such as Top Fuel Harley, Top Dragster, and Top Sportsman. However, in 2020 ProChargers will help supercharge teams to victory in the NHRA Pro Mod class.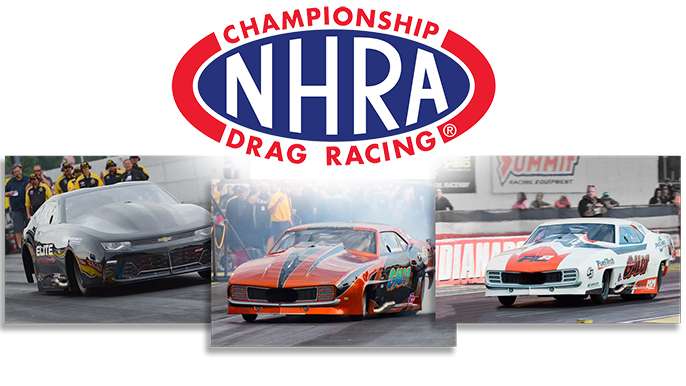 Also, the ProCharger team and staff will be out to support this event for our fans, customers, and racers on the manufacturers midway. From chatting about setting up your Pro Mod, to your everyday driver we will have answers to your questions. So we welcome you to come by trailer and talk "boost" with us in person.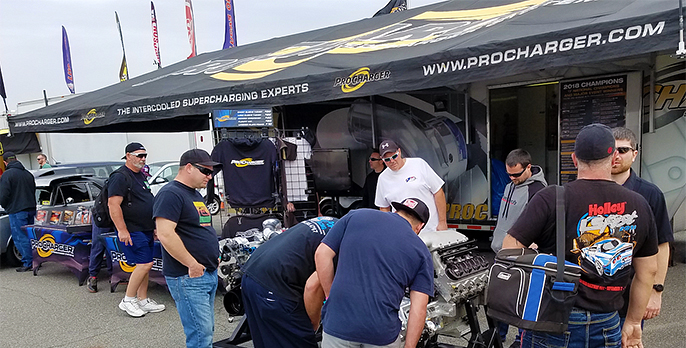 ---
ITS BEEN A VIRTUAL WHIRLWIND OF FIRSTS FOR PROCHARGER
– First Centrifugal to become Pro Mod Legal.
– First Centrifugal to get Championship in PDRA Pro Boost.
– Worlds Fastest Centrifugal supercharger for 1/4 and 1/8th mile.
Those massive accomplishments all stem from a massive team effort, that extends far beyond our office walls. It's been amazing to see everyone jump on board with the support of these big power ProCharger machines. From top-level teams, engine builders, tuners, chassis builders, and amazing drivers. Virtually the best of the best from every part of motorsports has embraced these big F-3X combo's, in preparation for an amazing 2020 season.
To see all of these come together, please check out this amazing write up from Dragzine. By clicking HERE, or the image below.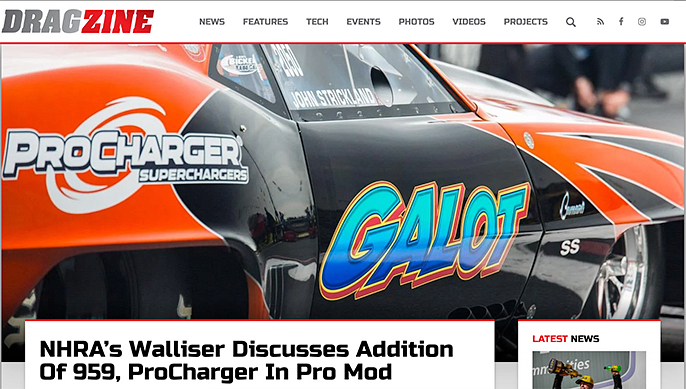 What does it take to become the World's Fastest? Well, we could spend 20 min talking about how awesome the cars are from Hard Racing, holder for the title of "World Fastest Centrifugal" car on the planet. However, the fine folks over at Haltech made an amazing in-depth video that covers these cars from back to front. Not only does this video include great insight on what makes these cars run at the top of their class, but also the technology that helps them achieve those results. To view this video please click HERE, or the image below.
From Records to Wins, to the Pro Boost Championship. The team from Galot motorsports sure knows how to have a good season. This car driven by Kevin Rivenbark has been the talk of the racing community ever since it strapped on a set of radials the first time ever, and came out swinging at Lights Out in GA, and almost won the event. The domination didn't stop there, as they then became the first ever to the 3.50's on radials at the Sweet 16 event, before absolutely dominating the Pro Boost class in PDRA.
From all of us in the ProCharger office, a huge Congratulations on your wins, records, and Championship in 2019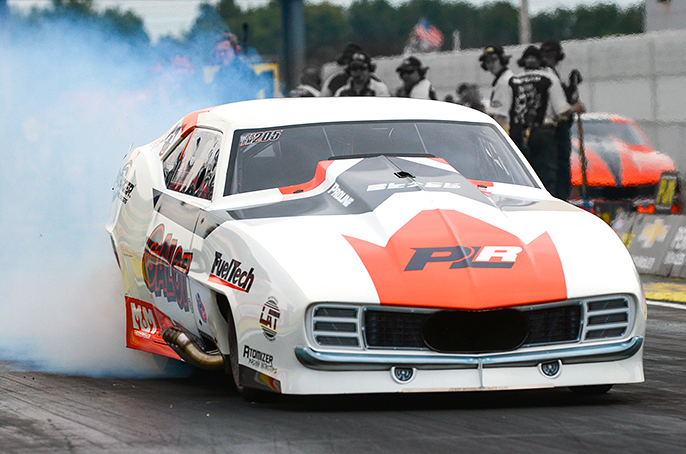 It goes without saying, that we wish everyone and every team the very best in the 2020 racing season.
---
READY TO TAKE YOUR RACING TEAM TO THE NEXT LEVEL?
Give our racing staff a call or an email at the following contact methods below. We will be happy to assist you with any technical questions you may have about our systems, and the results you can expect. Thanks for reading!
Phone – (913) 338-2886
M-F 8:30am – 5:30pm CST
Racing Email – [email protected]
Sales Email – [email protected]