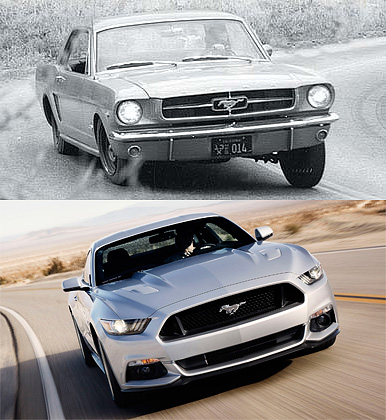 PROCHARGER SAYS HAPPY BIRTHDAY TO THE FORD MUSTANG!
50 years and still going strong! What an awesome accomplishment for Ford Motor Company, to build such an iconic car that has changed the world of transportation, and performance forever. From day one the Mustang has set the bar high with its styling, performance, and overall ability to be the work horse of the 2+2 performance category. (Pun slightly intended)
(Click for Larger Image)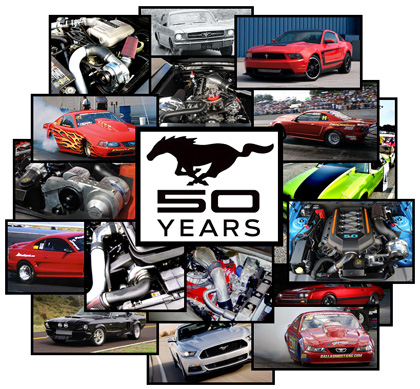 ATI ProCharger has been happy to not only supply supercharger systems for every generation of Mustang, BUT has been for 20 years of the Mustang's 50!
Looking back it doesn't seem like it was that long ago, that the first 5.0L Mustangs were getting ProCharger P600b's superchargers installed, and bolting on gains of over 15mph in the quarter mile, on pump gas and just 9psi of boost. Here we are 20 years later, and still giving customers the ability to bolt on 10 second quarter mile times out of their stock coyote 5.0's Mustangs, on just 7.5psi of boost on pump gas!
Flash back to the VERY first article written about the P600b air-to-air intercooled ProCharger supercharger system, and look at this quote. Talk about foreshadowing for what was to come over the next 20 years, of ProCharger building an empire of supercharging dominance.
(Click Image)

Muscle Mustangs & Fast Fords, July 1994
With all the hype in the air about the Mustang turning 50, ProCharger decided to stop by the Mustang 50th Birthday bash in Las Vegas. And you can see some of the images by clicking this image below.
(Click to go to Gallery)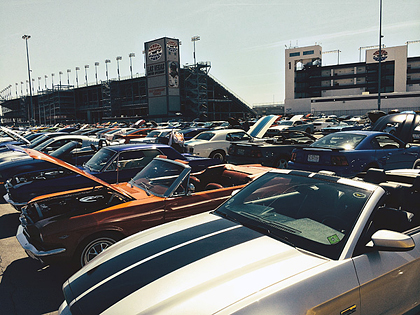 Cheers to you Mustang, from all of us here at ATI ProCharger.
We can't wait to see what the future holds for the worlds #1 pony car.