PROCHARGER SANTA BROUGHT LOTS OF SUPERCHARGERS THIS YEAR
Thanks to all of you who posted on Facebook, sent us a note and/or photos sharing what the ProCharger Santa brought you. It looks like the ProCharger Santa was very kind this year and brought a variety of ProCharger superchargers to lots of you, including racing F-series ProChargers, D-1SCs, and the ever-popular P-1SCs for your Mustangs, Corvettes, SRT8s, and more.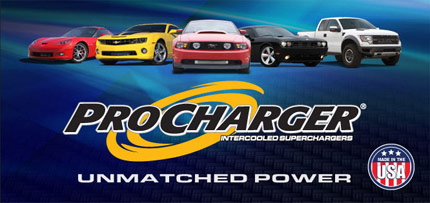 Chad Blackshire, Team Scorpion Racing, sent in photos sharing his race cars that have F-1 ProChargers on the front of his Flat4 VW engines.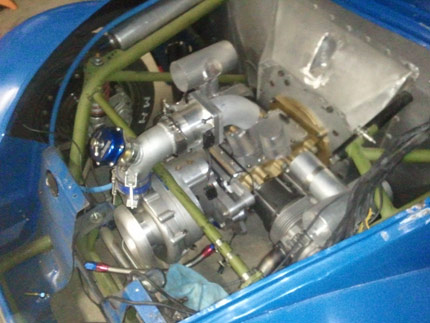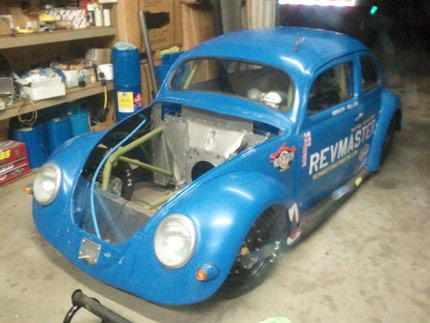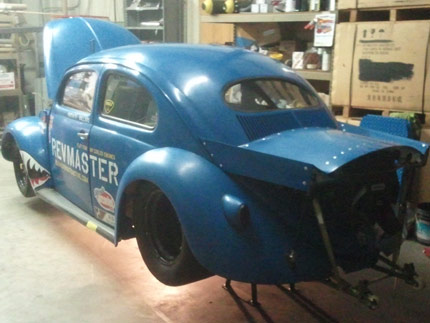 The front motor sedan Scorpion 2 has a Jericho 4Speed transmission, Ford 9″ rear end with a 2.5 liter motor. It's also fuel injected and will run on E85 this season.
The dragster Scorpion 3 has a 3 liter 184cu. inch motor fuel injected on methanol that Chad drives, but is switching to E85 this season too. Chad's looking forward to a fun 2013 racing season, and we agree, it should be fun! Thanks for sharing Chad!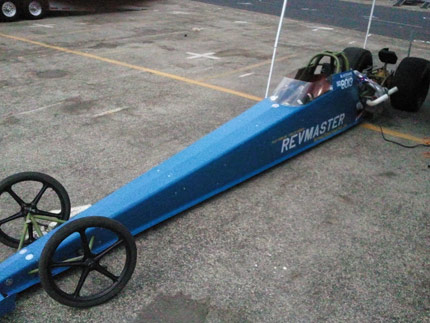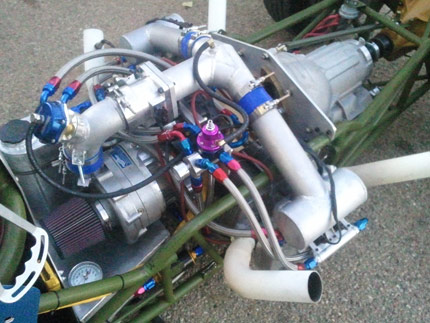 Kevin Guthrie, Guthrie Racing, is working on a new project and received all kinds of parts for his new F-3R-equipped 4-speed, big block '62 Bubble Top Bel-Air. The old Bel-Air is already known as the fastest street legal car in Colorado. The new F-3R ProCharger and lightening the car by 1,000 pounds should really turn some heads in Outlaw 10.5. The old 4-speed, big block went 7:50's @ over 192 in Denver, and he's hoping the new one will run well into the sixes. Thanks for sharing Kevin! To read more about Kevin's project checkout
http://rpm-mag.com/rpm-e-mag/ (Volume 13, Issue 3).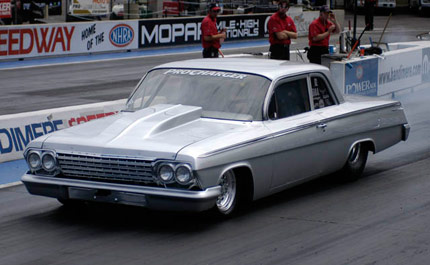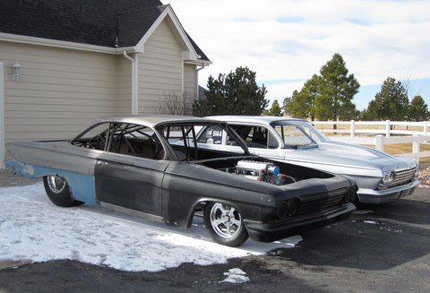 Check out more ProCharged vehicles at owners.procharger.com/. Thanks again to all who posted and shared their ProCharger stories with us, and for all of the racers, we wish you a safe and successful 2013 racing season.