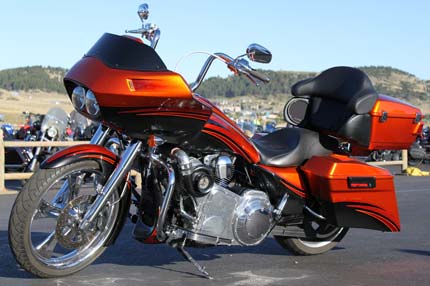 PROCHARGER REVS-UP STURGIS RALLY CROWD
Once again there was no shortage of ProCharger V-twin power at this year's Sturgis Motorcycle Rally.
Breaking our own tradition, this year we moved from our usual spot on Lazelle Street to Black Hills Harley-Davidson in Rapid City. Black Hills Harley was a great spot for all things V-Twin bringing in tons of power hungry riders.
Several ProCharger owners rode their bikes to Sturgis and parked them in the ProCharger display, making for a changing-daily display of everyday, cross-country-rideable V-twin power – including a 2011 trailer toting Ultra Classic Bagger packing a SE120R crate engine and 8 pounds of intercooled ProCharger boost. This bike was making 189 horsepower to the wheel. If that doesn't define big power and everyday rideability, we don't know what does.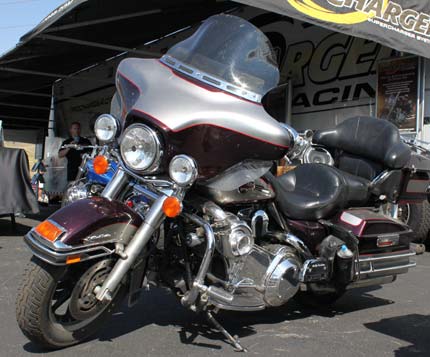 ProCharger display highlights were the September 2012 American Bagger cover bike; a custom 2010 Street Glide, Grant County Choppers custom Sportster based street racer and several happy new ProCharger customers who got there new found horsepower installed in Sturgis while they waited.
Other vehicles in the ProCharger display included our 167 hp, carb-equipped ElectraGlide, ProCharger's custom Softail Rocker, a 350+ horsepower Pro Gas supercharged Harley Drag Bike, a ProCharger-equipped Polaris RZR XP, a ProCharged and intercooled Mustang GT and even a 1400+ HP 70 Camaro.
Several ProCharger-equipped bikes were also photographed for future magazine coverage. American Cycle, Hot Bike and others conducted "at-Sturgis" photoshoots.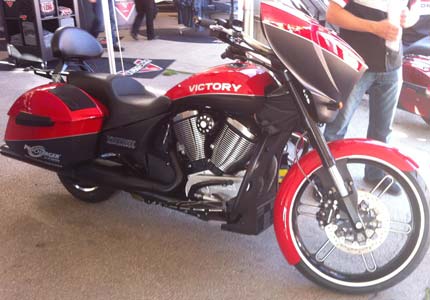 Sturgis also served as the public's first viewing of the new Lloydz Motorworkz custom ProCharger kit for the Victory brand of motorcycles. This bike was on display right inside the factory Victory tent on Lazelle Street. Be sure to keep your eye out for this awesome kit coming soon.
ProCharger has a bolt-on self-contained, intercooled supercharger system available for virtually every model of air-cooled "Big Twin" H-D motorcycles from the latest 2012 H-D bikes to certain 1994 models. With this extensive line-up it means more people than ever can experience the same jaw dropping power and show quality look of a ProCharger Supercharger system.
To see more pics of our 2012 Sturgis trip click here. If you're ready to install The ULTIMATE Power Adder on your H-D V-twin, visit the ProCharger motorycle systems page here or call our V-Twin Sales Team at (913) 338-2886, M-F, 8:30 AM to 5:30 PM central time.