PROCHARGER RACERS: TAKING HOME CLASS WINS, SETTING RECORDS, AND MORE!
So the 2014 Racing season is just getting warmed up, and we can't be more excited. Only a few races have been put in the books so far, and already a bunch of ProCharger powered machines are making news. With even more race spec specific blowers flying out the doors of our facility, we don't see this trend slowing down anytime soon. So before this list gets out of control, lets recap some of the highlights since our last update.
What better place then to start with class wins!!!
Doug Sikora took home the class win for Outlaw 10.5 in the PSCA, running his F-3R-136 powered mustang. If you want to see what it's like to be in this car, check out the link to the video below, of Doug doing some test hits in this amazing machine.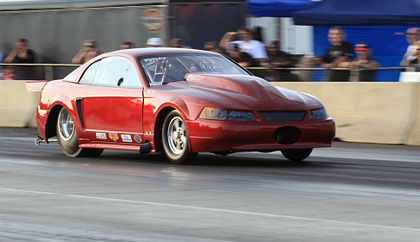 (Click for video)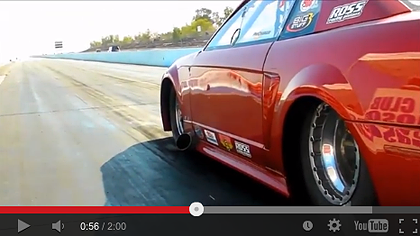 Over in the NMCA West, Kevin Young took home the win for Street outlaw with this F-1X powered 3rd gen Camaro. Kevin is a multi time champion and always a serious contender wherever he races, glad to see that the start of 2014 is no different.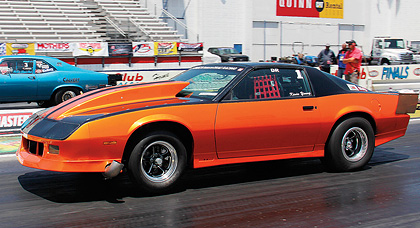 In the West Coast Hot Rods Association, Eric Gustafson took home the win for "275 vs. 10.5" with this F-1X fox-body Mustang. Eric was a champion in the WCHRA 2 years ago, and after running a partial schedule last year but running extremely strong, looks like he has raised the bar once again and is ready for a big 2014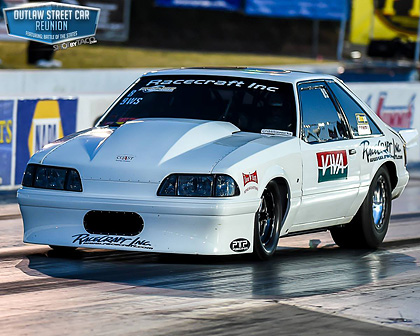 (Not related to the WIN, however a good video of this car in action, click the image below)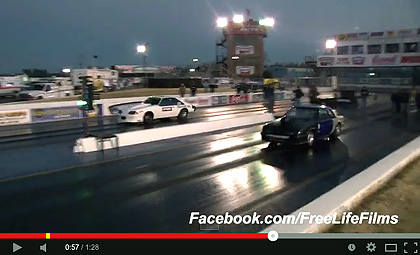 During the recent PDRA event, a "Top Dragster Shootout" was held, and a ProCharger F-3R-135 powered Andrew Johnson to the WIN!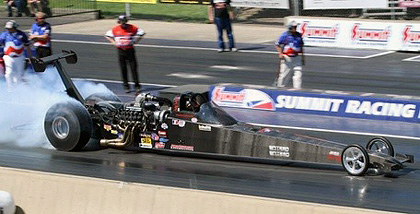 Now that we have talked about class wins being taken home, it's time to talk who's rewriting the ink in the record books, and pushing the limit's of what's possible in all of the classes across the country.
Official Class Records being reset with ProChargers in 2014:
NMCA West Street Outlaw-
Kevin Young F-1X – 7.477 192.91
NMRA Renegade –
Bart Tobener F-1C 10.5 – 8.264 168.91
Bart's car sadly shortly after had a bit of a brush with the wall, however we are glad to report that he is already back in action as you are reading this blog.
(Click to see the Video of Crash)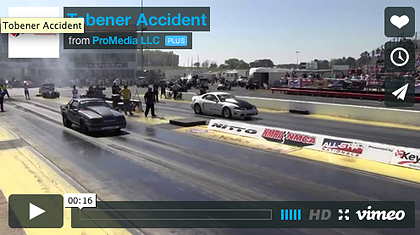 As with any racing, there are often amazing passes made that do not qualify as "official" records, but are still a BIG DEAL. So here are some of the 2014 Unofficial Record passes, and what makes them so special.
Outlaw 275 – David Pearson – F-3R-130 – 4.239 172.59
(fastest car on 275 radials)
PDRA – Top Dragster – Andrew Johnson F3R 135 – 3.76 196
(Fastest ProCharger Powered Vehicle!!)
X275 – Eric Gustafson – F-1X – 4.497 160.5
(fastest F-1X pass on any combo)
NMRA Renegade – Bart Tobener F-1C 10.5 – 8.051 171.84
(not backed up, due to accident in video above)
We almost forgot to show these off, though better late then never! We wanted a way to say "Thank You" to our 6 Champions from 2013, by creating a custom award for each of them, in true ProCharger style. The level of dedication, engineering, late nights, long weekends, don't go unnoticed by us here at ProCharger, and we can't thank you all enough. (And yes, the impellers spin)