PROCHARGER RACERS TAKE HOME $151,000 AT SWEET 16! (PLUS RECORDS)
PROCHARGER RACERS WIN BOTH RVW AND X275 CLASSES!
With the biggest payout ever placed on both of these racing classes, this was undeniably the Superbowl of radial racing. Just being able to qualify for one of the 16 spots in either of these classes is a badge of honor for any racer. Then to work your way through the toughest field in drag racing to the winner's circle…is just downright amazing and worthy of being talked about till next year.
With multiple ProCharger supercharged cars making the 16 car field for both classes, we were already excited. But as the weekend rolled on, we became humbled/proud/ honored to be the power adder behind BOTH winning teams this past weekend. So let's get into the details on the two teams that walked away victorious.
Radial vs the World – Winner of $101,000
Kevin Rivenbark – Galot Motorsports
1969 Camaro ProMod – Proline AJ Hemi
ProCharger F-3X-140 supercharger
ProCharger CrankDrive system
Kevin and the Galot motorsports team defined the word "consistent" throughout this entire event. When this car enters the burnout box, it's well known that they have it dialed in to capture the win light at the end. This car's road to $101,000 started in the #2 qualifying spot as Kevin tripped the win light round after round, till finally driving it right into the winner's circle. Congratulations to everyone on the Galot Motorsports team from all of us back here at ProCharger HQ.
X275 – Winner of $50,000
Bruder Brothers Racing
1988 Mustang LX – DiSomma SBF
ProCharger F3D-102 supercharger
ProCharger CrankDrive system
If you are reading this and haven't heard the names of Rich or Nick Bruder, then let us be the first to tell you about them. This car and its crew is no stranger to doing what it takes to win, as these guys have been a dominant force for the better part of a decade. Now after this blue Mustang impressed the field by capturing the #2 qualifying spot, then went on right into the winners circle, they can now proudly add another notch to their gunbelt. From all of us here at ProCharger superchargers, congratulations to BBR and their $50k payday!
---
RECORD-SETTING PASSES ALL WEEKEND!
From the start of the event, it was clear that it was going to be a record-setting weekend…and our amazing ProCharger supercharged racers were the ones setting the bar. Let's break down some of the amazing accomplishments that happened for those that didn't catch the live feed (or the hundreds of posts on the internet and Facebook).
Rob Goss, the baddest man around with a ProCharger F3D-102 supercharged modern HEMI, put the entire X275 community on the edge of their seats with a 4.23@169 pass, as he set the World Record for X275. This blistering pass held on as the record until the very final pass, then…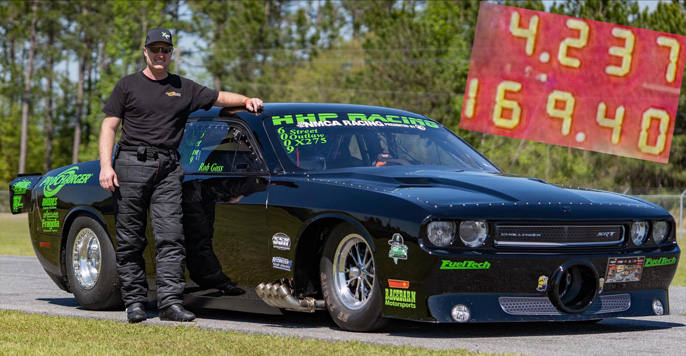 …another ProCharger supercharged car also ran a 4.23 elapsed time. Though this pass held a .002 second advantage which gave the Bruder Brothers Racing both the World Recond and the WIN!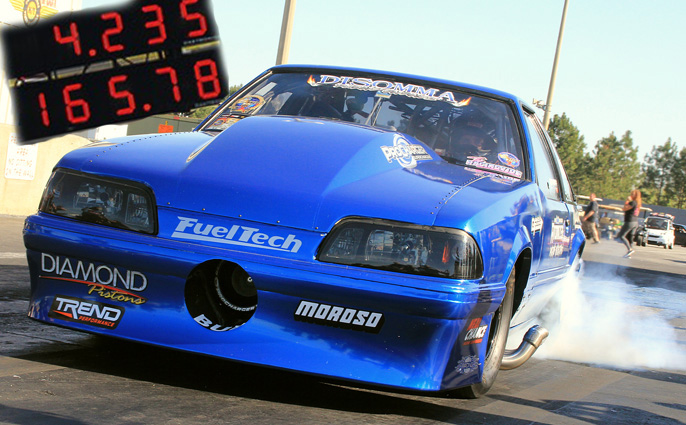 ---
PROCHARGER – FIRST TO THE 3.50'S ON RADIALS!
Speaking of records, there was another shot heard around the world…as both the World Record for RvW was set AND the 3.50 barrier was finally broken! For years people have been wondering if a 3.50 E.T. was even possible with a conventional drag radial tire, but wonder no more, as Kevin Rivenbark and the Galot motorsports team set the bar, by lighting the scoreboards with the numbers "3.58"
Congrats to being the first in the 3.50 zone to Kevin and the entire crew!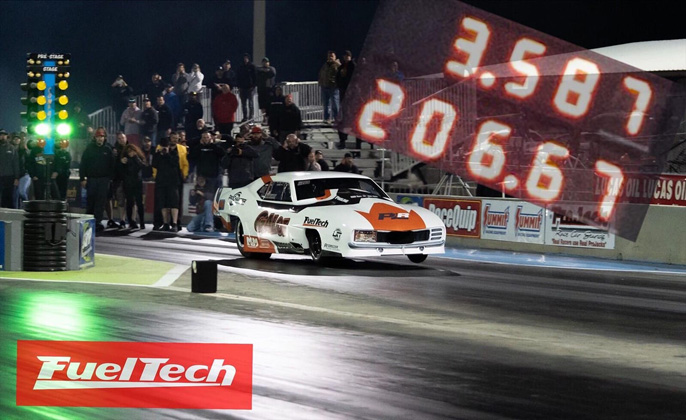 ---
NEARLY $400,000 WON BY PROCHARGER RACERS RECENTLY!
Sure you can play the lotto and run the odds of winning big $$$$. Or maybe you can follow in the footsteps of some of these amazing ProCharger supercharged teams that have single handily won nearly a half a million dollars in recent months. Adding to the $151,000 won at this event alone, here are some other amazing wins that brought home the big $$$.
Tom Blincoe recently won the NMCA ProMod class with his F-3X-140 powered Corvette, just weeks before strapping on some radials and heading to this Sweet 16 event where he qualified for the 16 car field. With this being such a new combo we are excited to see what more comes from Tom and his team.
Last year Brent Austin shocked the world with his $200,000 win at the Street Outlaws No-Prep Live, just shortly after winning another $50,000 from Outlaw Armageddon. We hear Mr. Austin has some tricks up his sleeve for this upcoming year, to make sure his winning streak continues.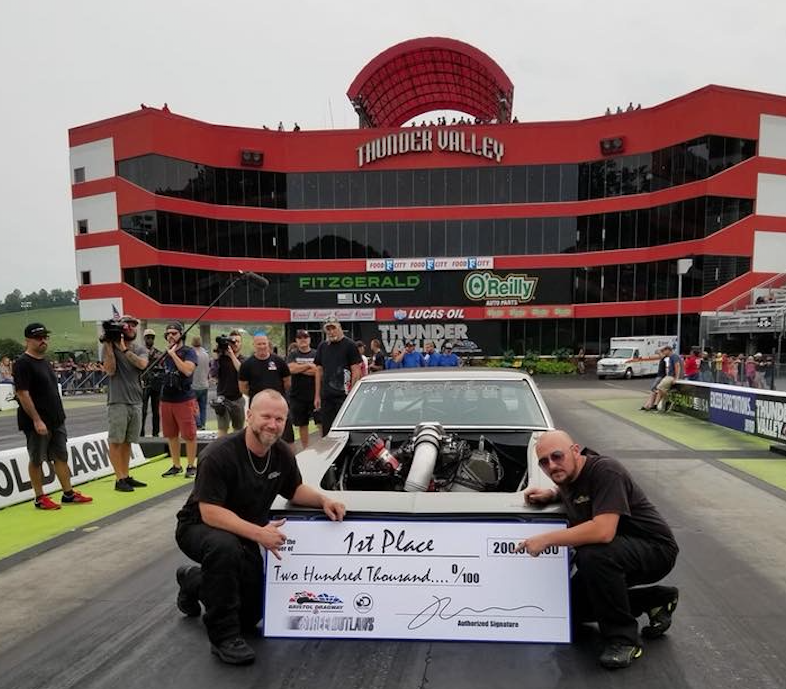 ProCharger supercharger racers have posted wins and are taking home the victory $$$ in nearly every major sanctioning body from NHRA, NMCA, NMRA, PDRA, OSCR and many more. All of those wins add up to major "money in the bank" and brings us to our final topic…
---
WANT TO PUT YOUR RACE PROGRAM INTO THE RECORD BOOKS?
Give our racing staff a call or an email at the following contact methods below. We will be happy to assist you with any technical questions you may have about our systems, and the results you can expect. Thanks for reading!
Phone – (913) 338-2886 M-F 8:30am – 5:30pm CST
Racing Email – [email protected]