PROCHARGER RACERS OFF TO A RECORD-SETTING START TO 2010
With several of the major drag racing sanctioning bodies kicking-off their 2010 race seasons in March, it appears that ProCharger-equipped racers are ready to pickup right where they left off last year: in the winner's circle.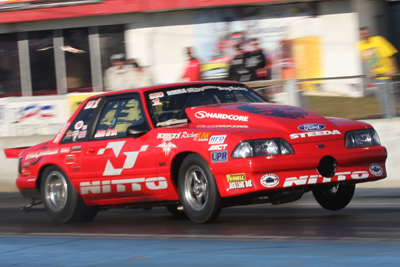 As you know, 2009 saw a ProCharger-record 12 different international racing championships earned across across eight different sanctioning bodies. (Click here to review the 2009 Champions). With most teams wrapping up their off-season building and testing, many are looking to defend their championships, while other teams are moving into different classes or race organizations.
NMRA Season Opener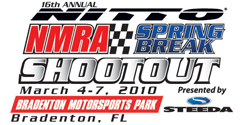 The National Mustang Racing Association, NMRA season-opening event is held at Bradenton, Florida and this year, on-track records were falling like frozen oranges.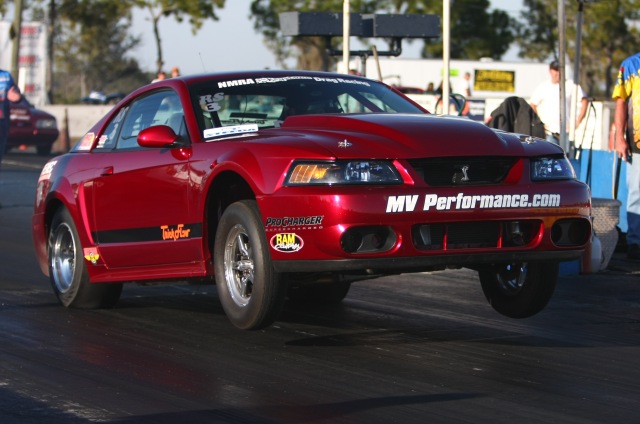 Real Street has a number of ProCharger supercharger-equipped cars competing, with each trying to knock three-time and defending champion Tim Matherly off the throne. Dave Ginter, Jim Breese and Matherly all race with ProChargers and all will be a force to be reckoned with in 2010. Fighting some "new car" bugs, Matherly did not make it to the final, but teammate and ProCharger-powered Breese did, where he took the event win with a bumper-dragging 9.51 pass to notch his first ever NMRA event win! Congrats to Jim and his entire crew on their outstanding performance and perseverance!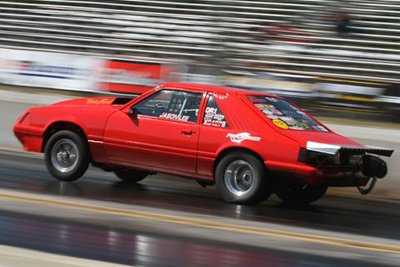 In the hotly contested Drag Radial class, ProCharger racers at Bradenton included Trace Meyer, Chad Doyle, Enzo Pecchini and defending class champion, Jason Lee, who appears on a mission to put other racers on the trailer early and hard. As a matter of fact, Lee set the Drag Radial record with an amazing 7.91 @ 180 MPH in qualifying. It was an all-ProCharger shootout in the final, with Lee taking a hard-fought win over Pecchini.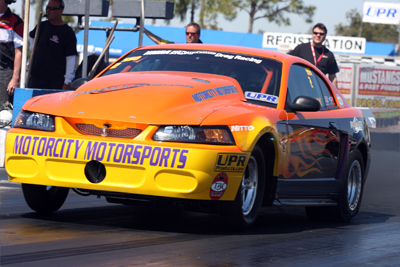 Even more record-breaking action took place in the ProCharger Super Street Outlaw class. ProCharger powers numerous racers in this "10.5 inch tire freak show", including Dan Pachar, Phil Hines, John MacDonald and 5-time and defending SSO Champion, John Urist. During qualifying on Friday, Urist clicked off a record 7.29, only to be edged out by another racer's 7.28 during the next day's qualifying. Battling traction, mechanical issues and each other, MacDonald advanced to the finals where he laid down a 7.42 pass to take home his second ever NMRA SSO event win and further establish himself as a contender in this wild, high-horsepower class.
ProCharger Racing Records at Bradenton
When all the tire-smoke had cleared, ProCharger-equipped racers left Bradenton with three wins and six national NMRA records.
* Jim Breese, Real Street: 9.61 @ 142 mph in qualifying
* Jason Lee, Drag Radial:7.91 @ 180 mph in eliminations
* Johnny MacDonald, ProCharger Super Street Outlaw: 7.39 @ 196 MPH in elimination MacDonald's 196 MPH blast proved to be the highest MPH for the entire event.
Congrats to these and to all our ProCharger racers and we know we'll be seeing more of you in the 2010 winner's circles.