PROCHARGER RACERS MAKING NEWS IN NOPREP SCENE!
FIREBALL CAMARO: ADDS A HEMI PROCHARGER COMBO TO THE MIX!
Back in April, the internet detectives caught an image of the Fireball Camaro when it was out testing sporting a set of zoomie headers. Well, since then that has sparked the rumor mill, however it's now 100% official, so we too can share in the exciting news. The Fireball Racing team will be adding a ProCharger blown HEMI to the mix for the 2021 NoPrep season!
Which now matches the "Fireball Family" of cars and trucks could be purchased new from the dealership for years sporting ProCharger superchargers. For more details on this, please check out their page at Fireball Performance.
Video – First Start-Up of 2021 for the Fireball Camaro
---
BRENT SELF: KILLING THE SMALL TIRE GAME!
The Camaro known as "Selfish" has had a target on its back all year, and this quote is why…"We ran 12 events in 2019, and we won 9 of them…For 2020…You don't fix it, if it aint broke" ~ Brent Self. Sporting a 540″ big block Chevy, ProCharger F-3R-136, and a Haltech ECU…Brent calls it "A combination that works."
To read more about his amazing 2020 season, check out this write up by NoPrep.com by clicking HERE.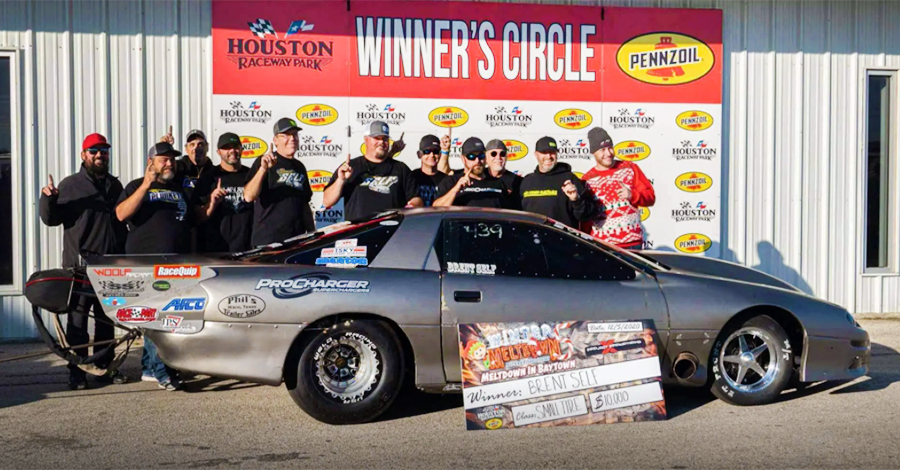 ---
AXMAN RACING: ON A TEAR IN BIG TIRE!
It doesn't matter to Larry Roach if you wanna race on concrete, asphalt, or maybe a gravel road. His team is so dialed in, "cleaning house" is the best way to describe his ProCharged Nova this season. The motivation comes from a BAE Hemi and ProCharger F-3R-121 supercharger.
Again, NoPrep.com has done an amazing write-up, to dive in deep with Larry about the 2021 season. To enjoy that read, please click HERE.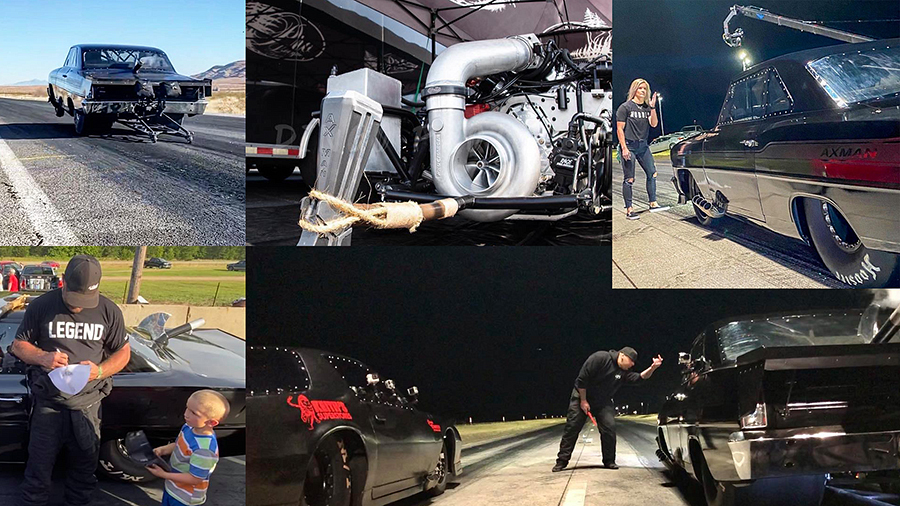 ---
AFTER 11 YEARS: SHAWN ELLINGTON "MURDER NOVA" FINALLY DRIVES HIS '55!
For those of you that follow Shawn and his shop's channel 187 Customs, you will know that he has been "resurrecting" his 1955 Chevy with modern power and BOOST! So far they have documented 8 parts of the build and this week you can enjoy the sounds of the ProCharger F-1X powered LS getting driven for the first time in 11 years. Yes, 11 long-awaited years! Hope you enjoy these videos as much as we do, as you get to peek behind the scenes of life around the shop.
Part 8 – The first drive
Part 7 – The first fire up!
---
GOT QUESTIONS ON HOW TO SUPERCHARGE YOUR RACE OPERATION?
Give our racing staff a call or an email at the following contact methods below. We will be happy to assist you with any technical questions you may have about our systems, and the results you can expect. Thanks for reading!
Phone – (913) 338-2886 M-F 8:00am – 5:30pm CST
Racing Email – [email protected]