PROCHARGER RACERS KICK OFF THE 2022 RACE SEASON RIGHT! (BONUS $$$)
US STREET NATIONALS GOT CUT SHORT DUE TO WEATHER. HOWEVER, BEFORE IT DID…
Not one, but two ProCharger powered racers were sitting in the #1 qualifying spots at the front of the pack for two classes. Both Rob Goss and Manny Buginga were locked and loaded to make a charge to the final round in their ProCharger supercharged machines. We look forward to watching both of these teams battle in these classes all year in various events across the US and wish them the best of skill and luck as the year rolls on.

Manny Buginga – Pro275
#1 Qualifier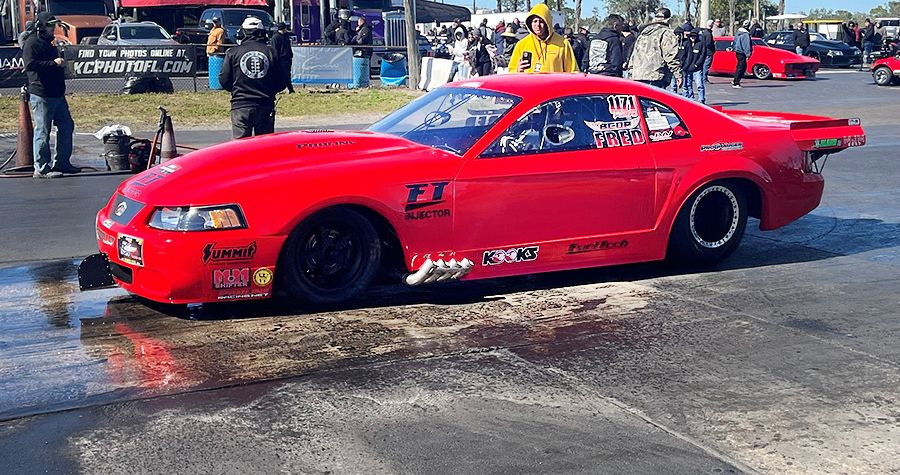 Rob Goss – X275
#1 Qualifier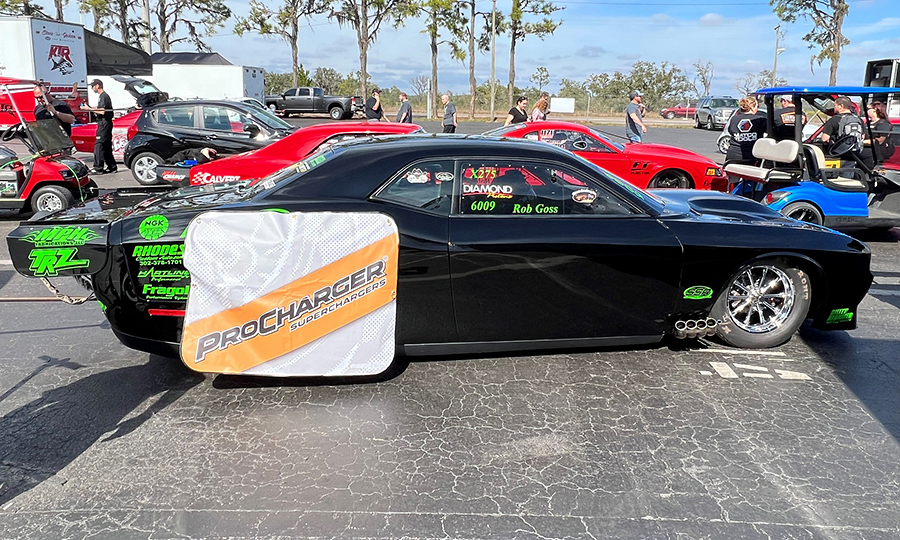 There was loads and loads of ProCharger supercharged machines on the property ready to do battle…so chances are someone (or a few) would have posted some class wins for a killer start to 2022 race season. Here are some of the other cars that we spotted while cruising the pits.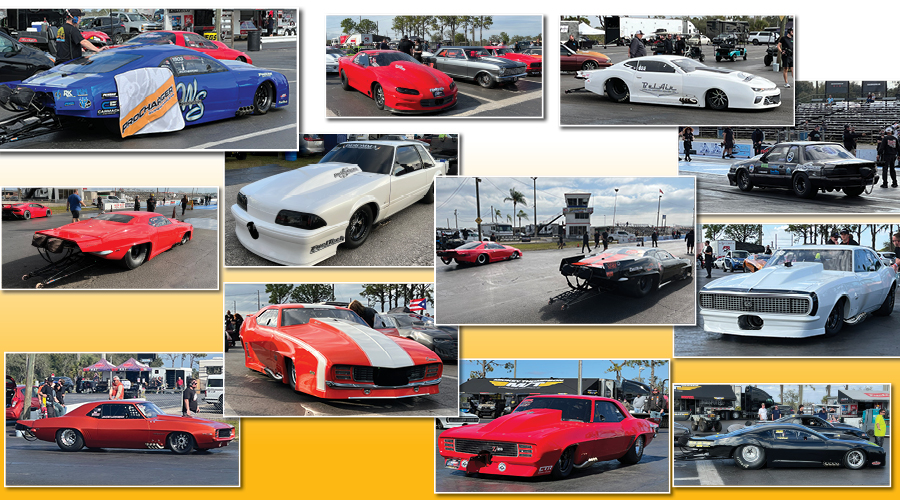 ---
DID YOU NOTICE THE NEW TIRE SHADES FOR RACERS ABOVE?
Of course you did, and we bet you want to know where to get them. Well, first let's talk about the details of these shades. Just like our supercharger kits, our engineers and marketing guys wanted to make sure we had the very best product hitting the market, and these tire shades are no different. They feature UV blocking material, pro grade printing, and five suction cups (no magnets, so they work on glass or carbon cars).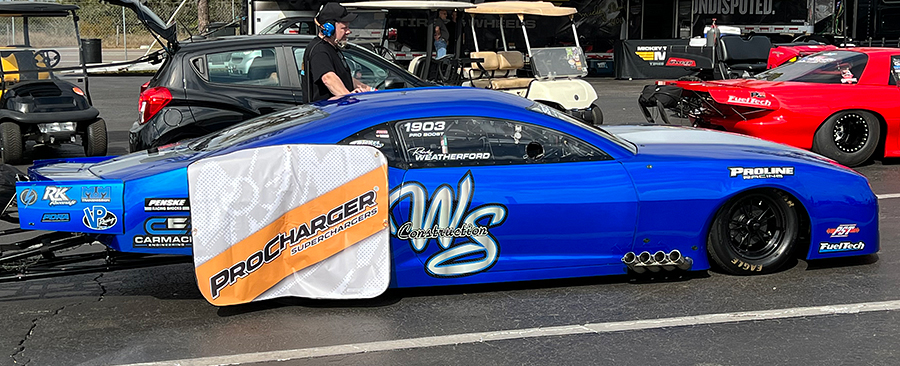 Want to order yours today? Drop us a line below
---
COME JOIN US AT LIGHTS OUT 13: WE WILL BE ON DISPLAY!
Yes, it comes as no surprise that we LOVE going to the track. Not only do we do it for our passion of racing, but also to be there for our racers and fans. This year we will have our entire rig and crew at Lights Out to make sure you are covered for the latest ProCharger merch, a helping hand, or even some tech advice, if needed. Please feel free to drop by our trailer to chat about how ProCharger could help make your weekend toy, daily driver, or race operation a supercharged success.
And if Lights Out is not on your calendar, there are plenty more events in 2022 where you can find us.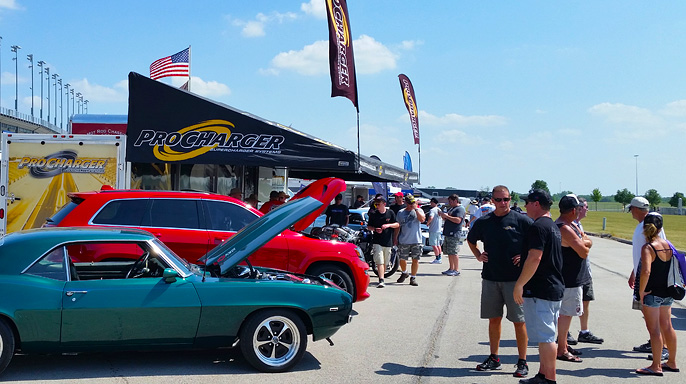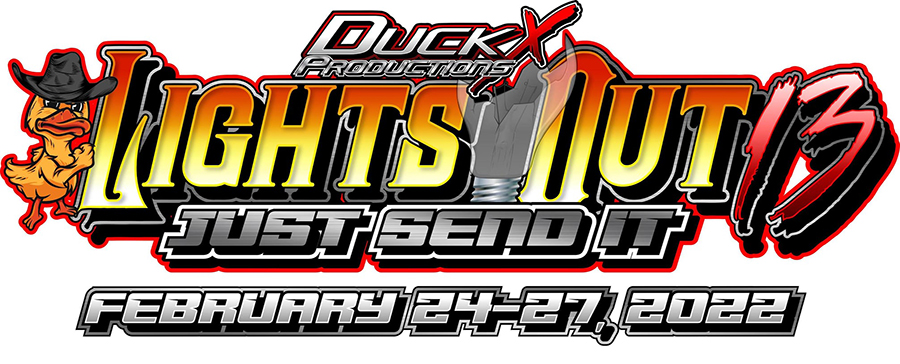 ---
MORE THAN EVER, IT PAYS TO RUN PROCHARGER (LITERALLY) $$$
On top of our racers that take-home "the big checks" at all the races they win (204 races in 2021 to be exact), they also get to collect contingency money from our office. And for 2022 we are putting up over $100,000 to win with ProCharger. So yes, on top of the big checks you can cash in on even more prize money at the following even series listed below.
Here is a list of the series that ProCharger pays contingency in. Check them out and make a run for our cash! Of course, you have to win before we can pay you, and the best way to do that is to run a ProCharger!
NHRA PRO MOD
Number of Events: 10
Classes: 1
Winner: $500
R/U: $100
Total $6,000
NHRA SPORTSMAN/DIVISIONAL
Number of Events: 44
Classes: 2
Winner: $200
R/U: $100
Total $26,400
NHRA SPORTSMAN/NAT'L EVENT
Number of Events: 18
Classes: 2
Winner: $300
R/U: $100
Total $14,400
PDRA
Number of Events: 8
Classes: 4
Winner: $300/$200
R/U: $150/$100
Total $10,200
NMRA / NMCA
Number of Events: 5
Classes: 8
Winner: $300/200
R/U: $150/100
Total $15,500
PSCA
Number of Events: 4
Classes: 4
Winner: $300
R/U: $150
Total $7,200
MODERN HEMI SHOOTOUT
Number of Events: 7
Classes: 9
Winner: $150
R/U: $75
Total $14,175
GRAND TOTAL $102,275
CONTINGENCY BASICS:
NHRA describes it as "Since the earliest days of drag racing in the 1950s, manufacturers and racers have enjoyed a mutually beneficial partnership in the form of the NHRA contingency program. The premise of the program is simple: racers who purchase and use a particular companies' products and also display the approved decal are rewarded each time they post a win or a runner-up (or, on some occasions, a semifinal finish). The proper use of products and decals from members of the contingency program often results in thousands of dollars over and above the posted prize money for a particular event."
A good story about the ins and outs of their contingency program can be found HERE.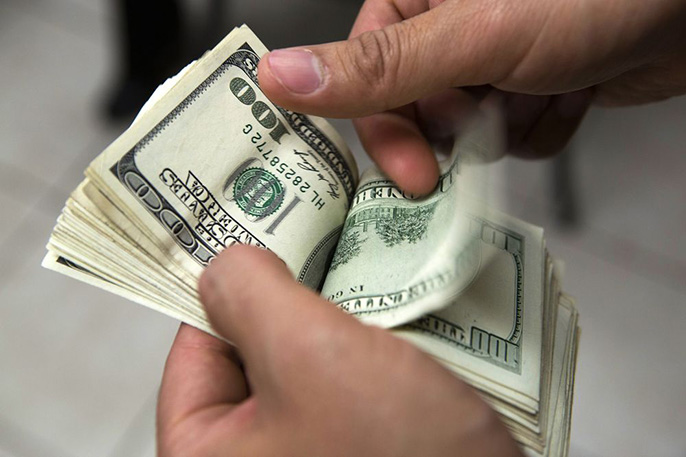 ---
READY FOR A WINNING COMBO AND $$$ BACK?
Give our racing staff a call or an email at the contact methods below. We will be happy to assist you with any technical questions you may have about our systems and the results you can expect. Thanks for reading!
Phone – (913) 338-2886
M-F 8:00am – 5:30pm CST
Racing Email – [email protected]