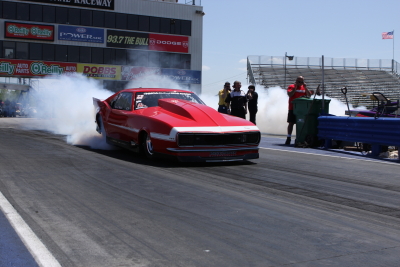 PROCHARGER RACERS HAVE A GREAT SHOWING AT WSC1!
Gateway International Raceway hosted the first World Street Challenge May 16th-18th and ProCharger was there in full force. The ProCharger rig graced the manufacturer's midway with six supercharged vehicles on display. But the main attraction at the event was the high-horsepower drag racing action.
ProCharger had several racers in the running and the competition was fierce. Jason Lee finished in the runner-up position for Drag Radial and John Urist won Street Outlaw with a 7.40 at 191.92 mph. The ProCharged Pro Mod race team of Mark Micke and Jeff Dickey came into the race with the record for the fastest ProCharged car in the country. Jarod Wenrick broke that record with a 6.29 in the last round of qualifying. But it was in the finals where Dickey ran a 6.25 at 227.65 mph to take back the ProCharger record and the WSC1 Pro Mod title!
Other ProCharged racers who attended the event:
AJ Powell
Phil Hines
Travis Franklin
Mike Genovese
Zoop Zellonis
Jeff Lourch
Ray Conover
Jamie Hutchinson
Peter Delpino
Click Here for full coverage of the event.