PROCHARGER RACERS DOMINATE VIRTUALLY ALL OF NO PREP RACING!
MULTIPLE WINS STACKING UP FOR PROCHARGED NO PREP RACERS!
Honestly, we don't even know where to start with our excitement. From the top 3 of the 5 five points leaders* in the No Prep Kings series having ProChargers…to the nearly full sweep of class wins at multiple events. It has been amazing to watch the success of these amazing teams, drivers, and cars. Since these results have been happening for years in the No Prep racing scene with ProCharger racers, we figured it was finally time to use a bold word…and DOMINATION seems downright fitting.
*= Ryan Martin #1, Eric Kvilhaug #3, Scott Taylor #5
(2) DOUBLE WINS – NO PREP KINGS – VIRGINAL MOTORSPORTS PARK!
The action is always good down in VA, especially when it comes to the No Prep scene. This is one of our favorite tracks to spectate at, and even more so when some awesome ProCharger powered machines are taking home the wins. This time it was two class wins for the latest No Prep Kings event.
Greg Chandler Wins Outlaw Big Tire!
Justin Swanstrom wins Team Attack
Round after round, Justin took this Lexus to the win light against drivers like "Stinky Pinky," "Lizzy Musi" and more. Justin might be one of the hardest folks on parts on the planet, though he and his team never hesitate to do what it takes to go round after round. We look forward to how fast this combo can go after some of the new car bugs get worked out of this machine.
---
(3) TRIPLE WINS – NO PREP KINGS – AT FIREBIRD RACEWAY!
All of the hard work and dedicated driving paid off big for the Fireball Camaro team and resulted in bringing home the win in two classes at this NPK event. Which not only helps out the bank account, but also the points lead in the all-important invitational class. The Fireball team has this car dialed in for sure, and it shows.
Ryan Martin wins Team Attack
Ryan Martin wins Invitational
Jerry Jahnsen wins Outlaw Big Tire
Hailing from California, Jerry and his team always put on a good show with one of the cleanest 55 Chevy's on the planet. This time the long drive was worth it, as Jerry and his dedicated team put the power down from the ProLine / ProCharger combo, and walked away with the class win.
---
(4) FOUR YEARS OF WINS AT OUTLAW ARMAGEDDON!
This event for most that don't know might be one of the original big payout No Prep events of the country. Bringing all the heavy hitters together to go after big-time cash prizes. Well this year for 2021, ProCharger supercharged machines took home wins in 4 classes including "Big Tire" (which makes for the 4th year in a row for a ProCharger supercharged machine to take home the top prize).
2021 – Ryan Martin "Fireball Camaro"
2020 – Kayla Morton "Hot Mess Express"
2019 – Kayla Morton "Hot Mess Express"
2018 – Brent Austin "The Megalodon"
Ryan Martin Wins Big Tire for Outlaw Armageddon 2021!
Brandon Phillips wins Big Tire Second Chance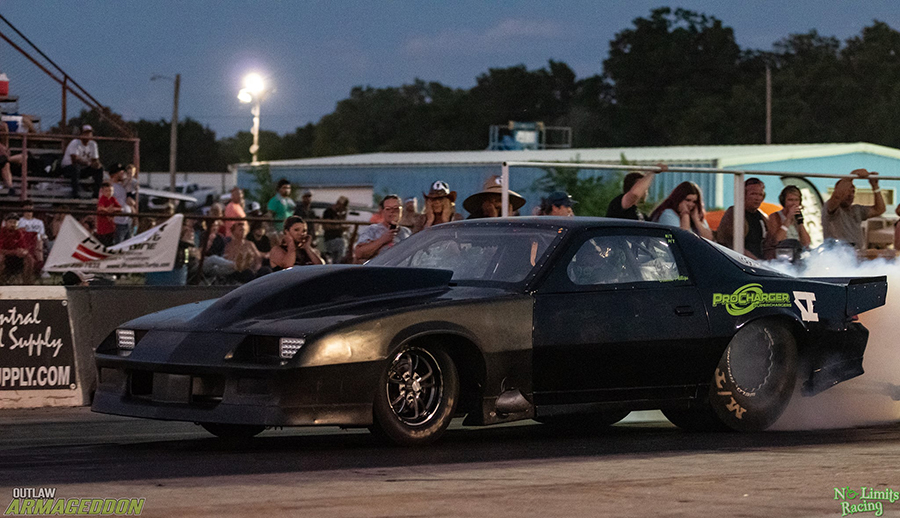 Brent Self wins Small Tire 8 car Shootout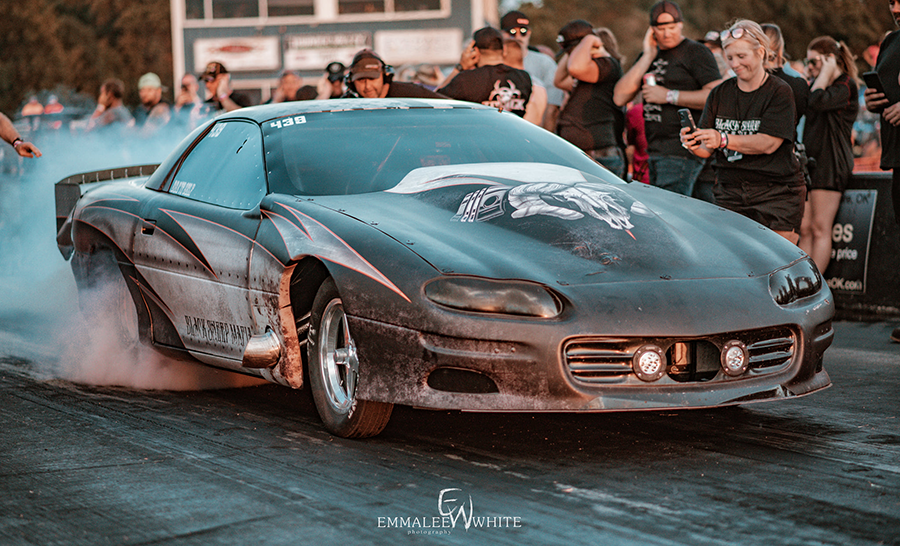 Rob Chapman wins Daily driver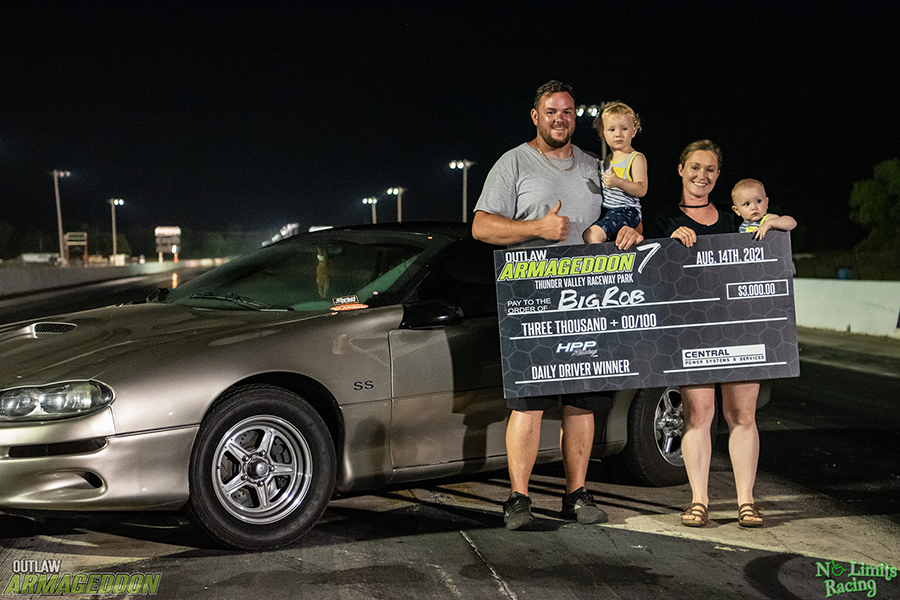 ---
WANT TO PROCHARGE YOUR RACING PROGRAM?
Give our racing staff a call or an email at the following contact methods below. We will be happy to assist you with any technical questions you may have about our systems, and the results you can expect. Thanks for reading!
Phone – (913) 338-2886 M-F 8:00am – 5:30pm CST
Racing Email – [email protected]