PROCHARGER POWERS UP NEW 120R ENGINE AND JUNE ISSUE OF HOT BIKE BAGGERS
ProCharger has been marketing our patented and proven intercooled supercharger systems for Harley-Davidson V-twin motorcycles since 2006. Since that time, there's been an amazing assortment of ProCharged bikes built by enthusiasts around the world, and they just keep getting more and more amazing in both their power and style.
First ProCharged H-D 120R engine – 222 RWHP!
Harley-Davidson has recently introduced a purpose built "performance" crate engine displacing 120-cubic inches of v-twin power. ProCharger dealer, GMR Performance figured that a little factory performance can be transformed into a LOT of performance with the addition of a black powder-coated ProCharger supercharger system.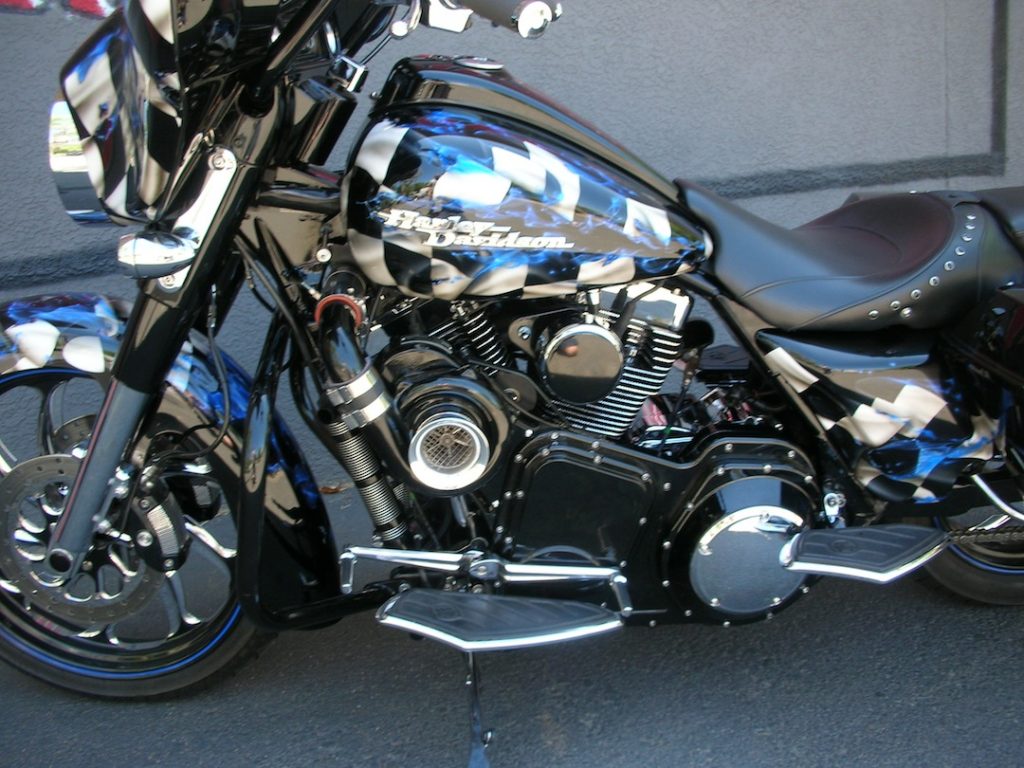 With the installation complete, the bike was strapped onto the dyno for the first-of-its-kind tuning session. The result was an amazing 222 rwhp with the addition of the intercooled ProCharger supercharger onto the factory-sourced crate engine.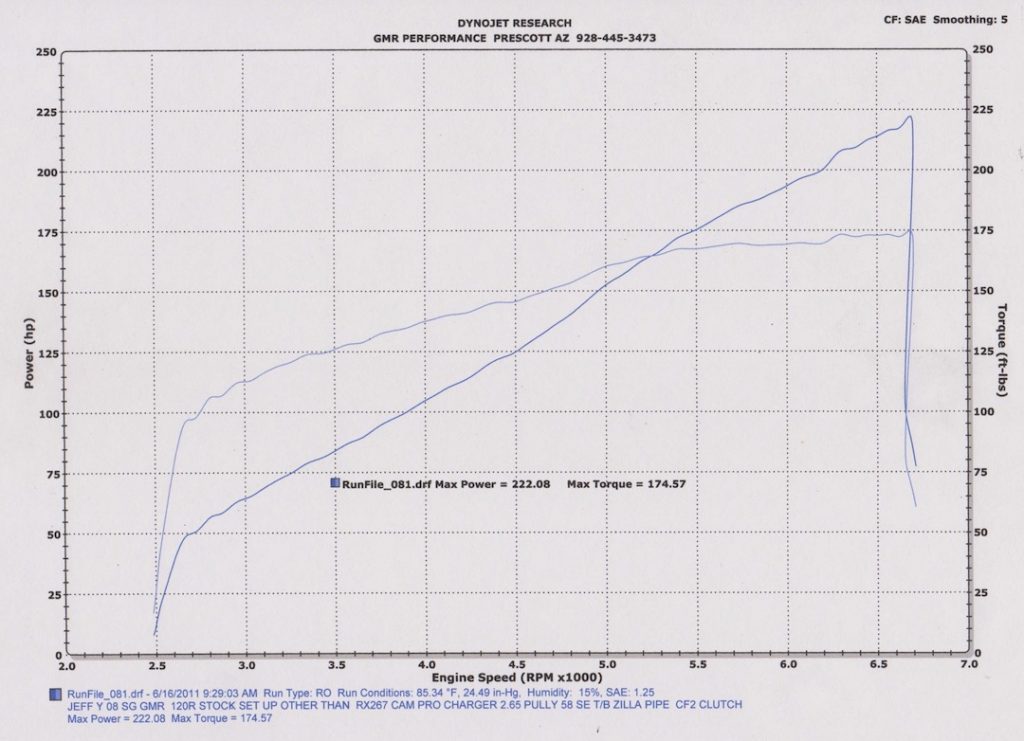 We're sure this is just the first in a long line of powerful ProCharged H-D 120's that we'll be hearing about.
ProCharged Baggers Power up the Newsstands
The June 2011 issue of Hot Bike Baggers features not just one, but two customized and ProCharger-equipped baggers in it's pages, even featuring Alan Gregory's cool customized 2009 H-D CVO Road Glide on the cover.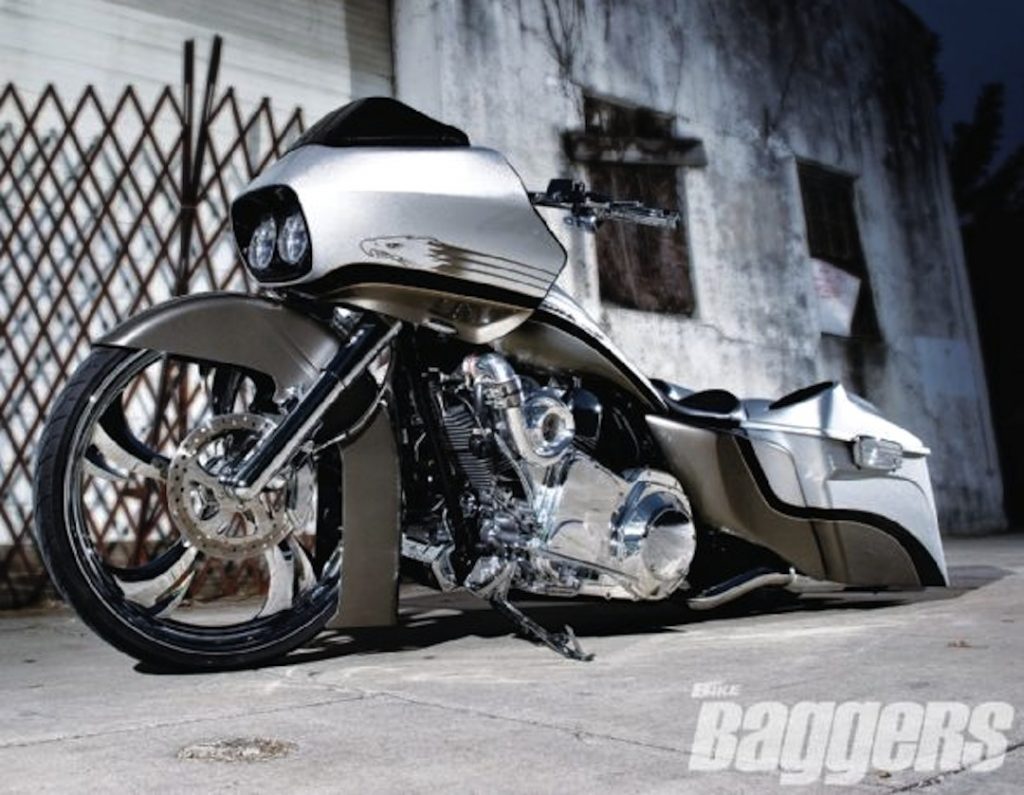 Designed and built by Bagger Concepts, Gregory's CVO is a rolling showcase of all the latest bagger styling trends, including the massive 26-inch Revolution front wheel and tire. But more importantly, it's also got plenty of power thanks to it's ProCharged 110-cid v-twin. Equipped with a Screaming Eagle 110-cid v-twin, this bike makes 150+ rwhp with 8 psi of intercooled boost.
The bike made it's public debut at the 2010 75th Anniversary Sturgis Motorcycle Rally. "I wanted to make sure I could be in town by Tuesday morning for the Paul Yaffe show at Full Throttle," explains Gregory. "Everything went fine and we all made it for the rally. When Tuesday came, I cleaned up the bike real good and got it unloaded and rode out to the show. After the show was over, I rode away with a First Place in my class trophy."
Follow this link for the complete Hot Bike Bagger feature on Gregory's cool silver Road Glide.
Big Red Bagger from Hell
Chris Wootten is all about horsepower. As far as he is concerned, you can never have enough. That's why he went with an intercooled ProCharger supercharger system for his custom 2008 H-D FLHX .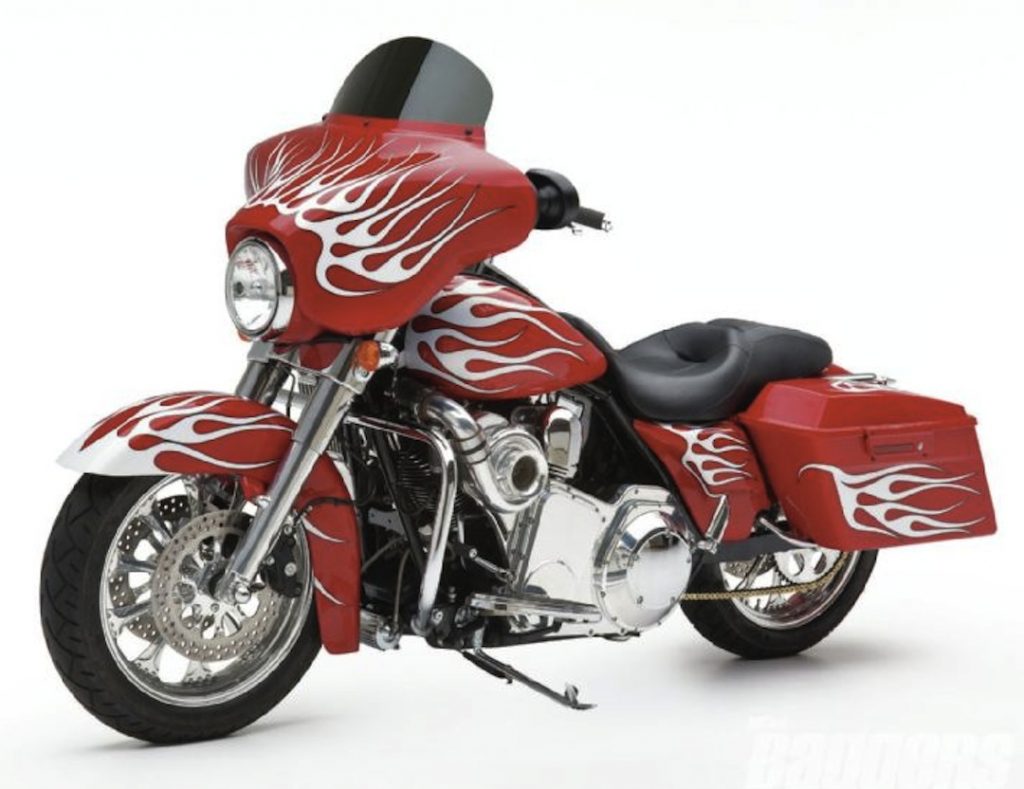 Featuring a boost-friendly 103-cid Twin Cam, Wootten set out to find more power to go with the wild red and white custom paint job that has been applied to his bagger. Starting out as a stock 2008 FLHX, the crew at Custom Design Studios set out to create a totally streetable and powerful custom bagger. After the installation of the ProCharger supercharger, a host of Screamin' Eagle parts and a larger 58mm throttle body, Wooten's bike has put down 184.4 rwhp on 8 psi of boost.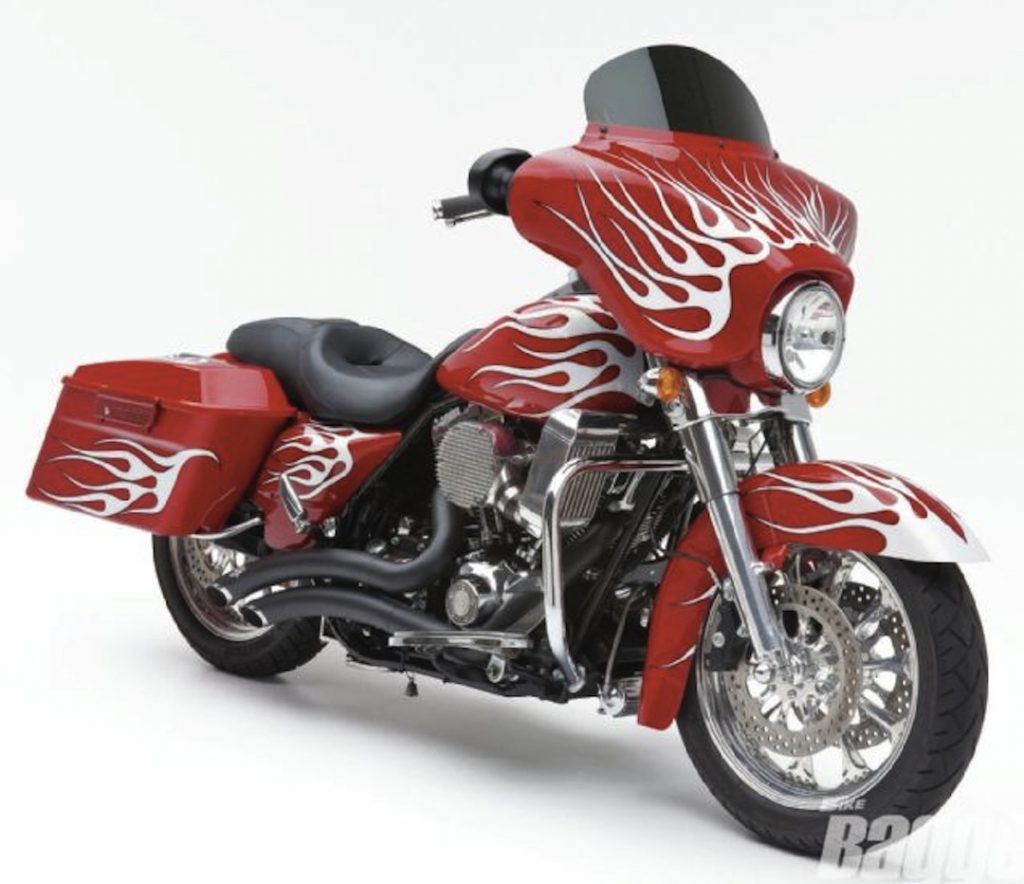 To see more photos and for more information on this bike, check out the online feature here.
And when you're ready to bolt 40-80 hp onto your H-D Dyna, Softail or Touring bike in a single day, give our ProCharger V-Twin Sales Team a call at (913) 338-2886, M-F, 8:30 AM to 5:30 PM central time for more information and the name of your nearest ProCharger dealer.