PROCHARGER POWERS FIRST FORCED INDUCTION 2011 5.0 MUSTANG INTO THE 9S!
Not only was ProCharger the first aftermarket supercharger manufacturer to release complete supercharger systems to the ultra-hot 2011 5.0 Mustangs, but now, the first forced induction 2011 5.0 Mustang to run in 9's is also ProCharger-equipped.
First Forced Induction 2011 5.0 Mustang in the 9s!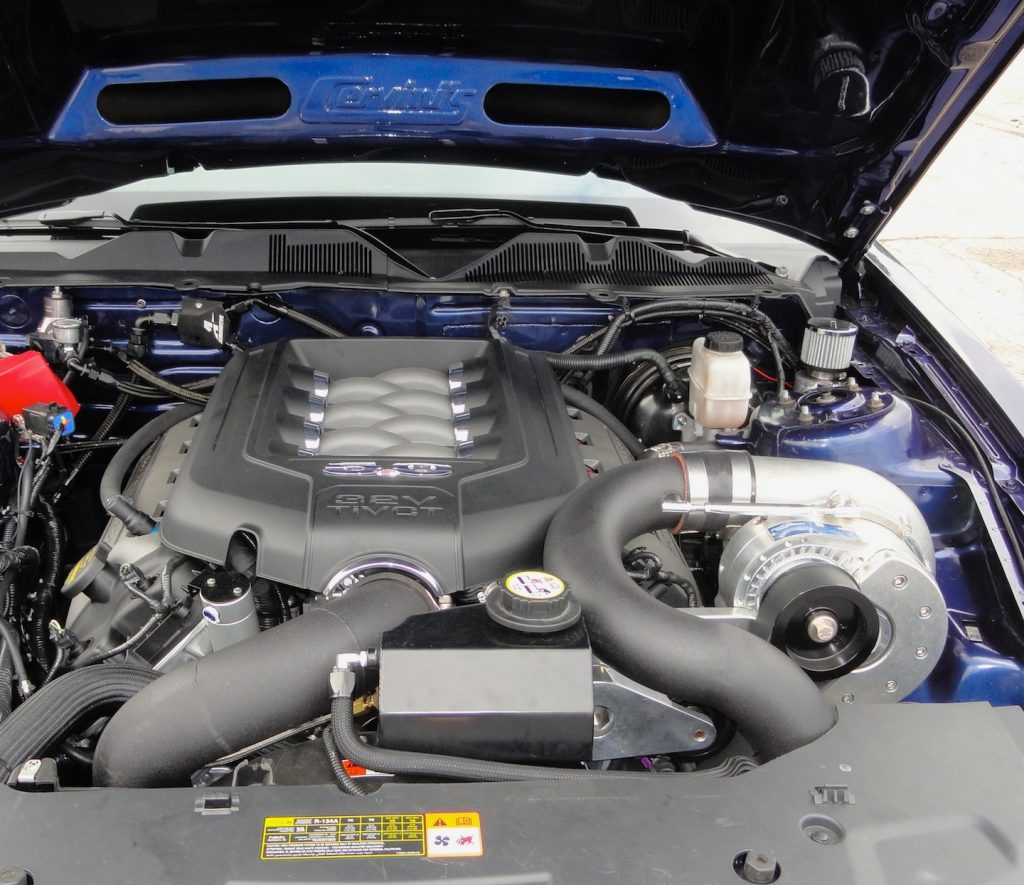 ProCharger has been working with one of the top late-model Mustang performance dealers in the country, Evolution Performance. One of their 2011 Mustang GT "shop cars" has received a "built" 5.0 Coyote engine and was then fitted with a legendary ProCharger F-1C supercharger. To date, after initially running high 9's in testing, the best pass has been an amazing 9.11-second 1/4-mile blast.
This isn't just sneaking into the 9s, no, this is combination is pounding on the 8-second door!
Congratulations to Evolution Performance on this outstanding performance benchmark. Have no fear: when you combine the horsepower-happy Evolution crew with the history-making performance of a ProCharger supercharger, we have a feeling this combination will be setting the standard for a whole new generation of 5.0 Mustang owners across North America for a long time to come.
Stay tuned… much more to come. Check out Evolutions video of the F-1C ProCharged 2011 5.0 Mustang on their chassis dyno below.