PROCHARGER POWER FOR FORD'S GODZILLA 7.3L GAS ENGINE!
WE AREN'T JUST TALKING TRUCKS HERE…
Now, truth be told, we can't go into ALL of the details on this project just yet. But can spill some beans about why ProCharger Ford fans should be getting excited about the engine in this blog, and how it's going to help pave the way for some fun in the coming months.
PROJECT PROCHARGER 7.3L DETAILS…
First off, the entire bracket system needed to fit inside the engine bay of a fox body Mustang. Secondly, the supercharger drive system needed to support some very big horsepower to be used in the racing scene. And most importantly, fit a very large ProCharger to keep up with the airflow needs of this engine, thanks to some aftermarket valvetrain goodies that help this Godzilla to breathe as you'd expect from 445 cubic inches. You following those hints? 😉
Specs out of the gate:
– CNC billet alum. boxed bracket system
– 8 and 10 rib drive belt configuration
– Forward facing supercharger inlet
– Utilizes Innovators West SFI harmonic balancer
– 8″ Crank pulley size
– Fits up to F-1X supercharger head units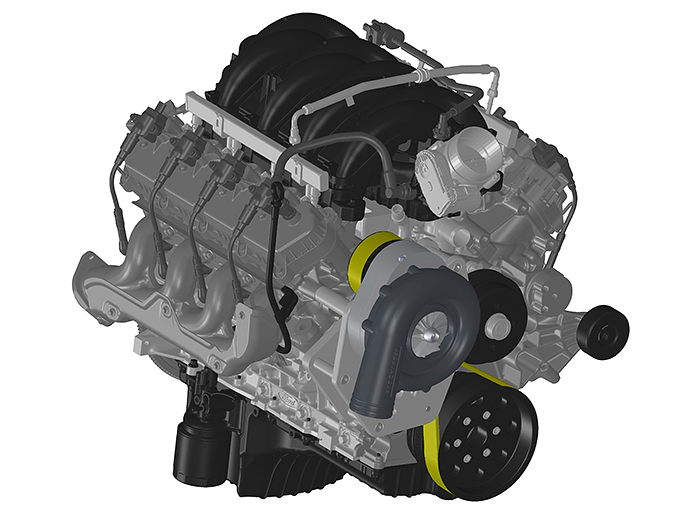 THE FOUNDATION FOR PROCHARGED POWER…
Again, we can't show off all of the details and changes about this particular engine. However, just know that when it comes to making big power with these engines whether it's going into a stock truck to tow or a class record holding race car…ProCharger has the perfect supercharger and bracket system ready to rock! Let's be honest, did anyone think us hotrodders were going to NOT supercharge a big cube engine that has a forged crank, block webbing and 4 bolt mains? The real question is, who's going to be the second to do this boosted swap? 😉
Oh, and before we go…yes, Super Duty owners be on notice!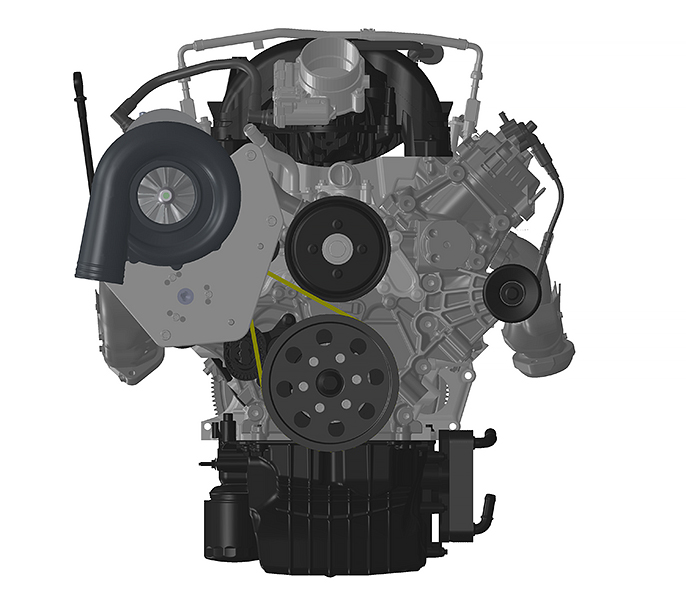 WANT TO STAY IN THE KNOW ABOUT THIS SYSTEM?
Drop us an email below, and we will be happy to get you on the info list. Even if you don't have questions about this big cube Ford motor, feel free to reach out to our sales and tech staff. Mon – Thur 8am – 6pm (Fri 8am – 5:30pm) CST they will be happy to answer any questions you might have about boost! Thanks for reading.
Phone: 913-338-2886
Sales Email: [email protected]
Tech Email: [email protected]