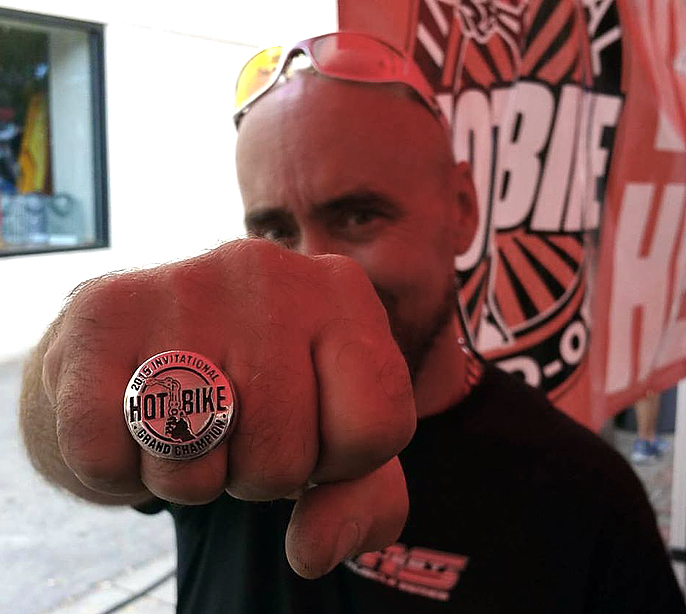 PROCHARGER POWER DOMINATING THE HOT BIKE TOUR
PROCHARGER WAS WELL REPRESENTED THIS YEAR AT THE 2015 VERSION OF THE HOT BIKE TOUR.
This tour was a 1000 mile journey over five days showcasing some of the best bike and builders around as well as tons of riders happy for an excuse to get out and enjoy a ride. And what better way to enjoy that 1000 miles, then with a little ProCharger supercharger boost?
On the Bagger side of things, the boys from Kendall Johnson Customs built a new 330hp C-1R equipped street race killer and managed to bring home the fan vote win in Mitchell, SD.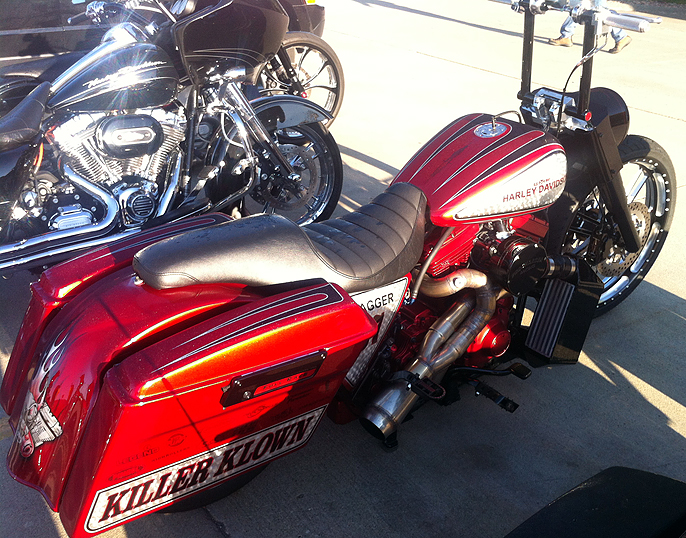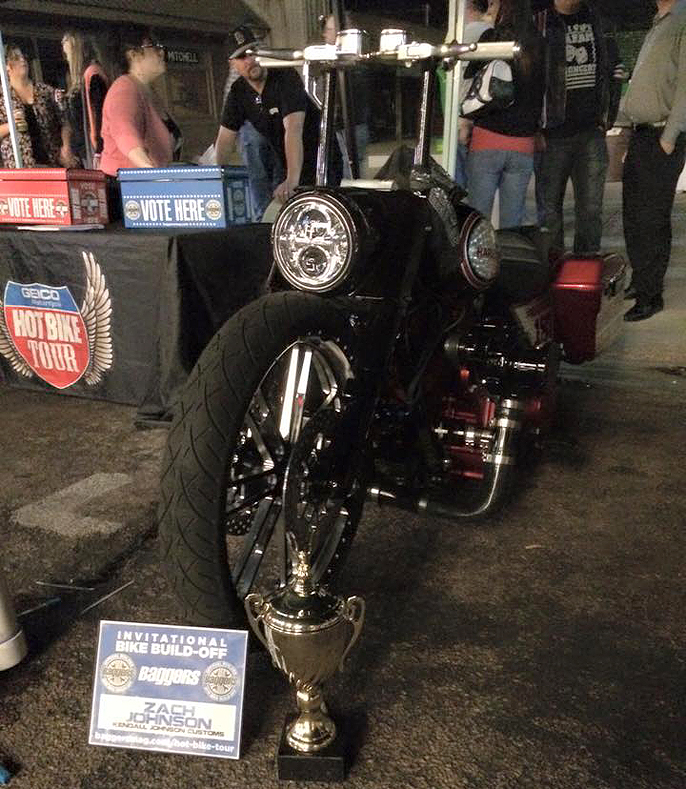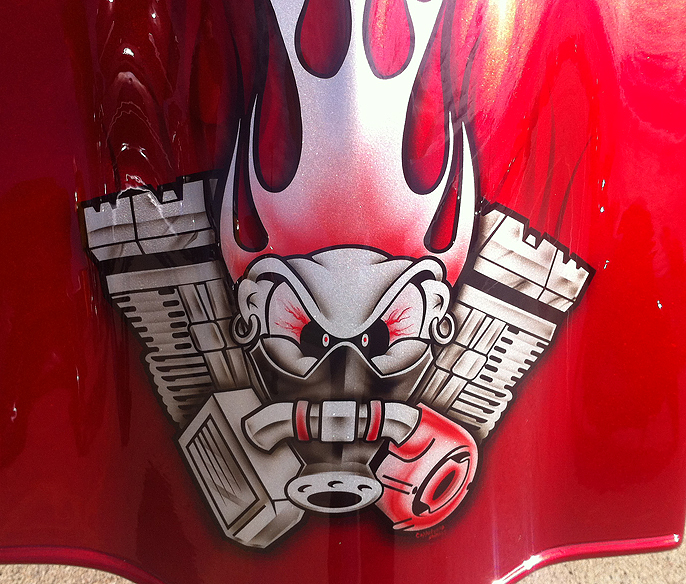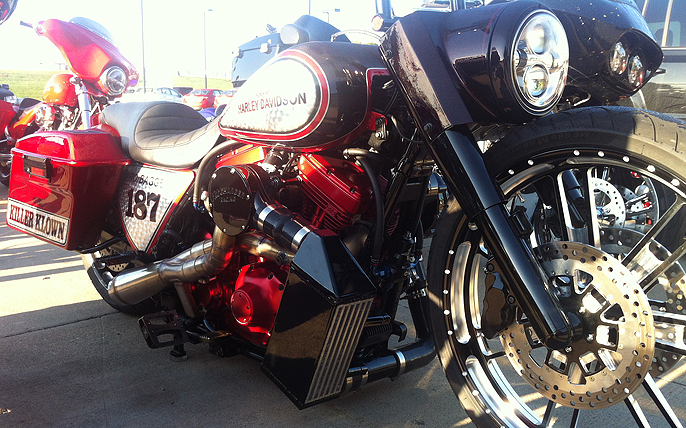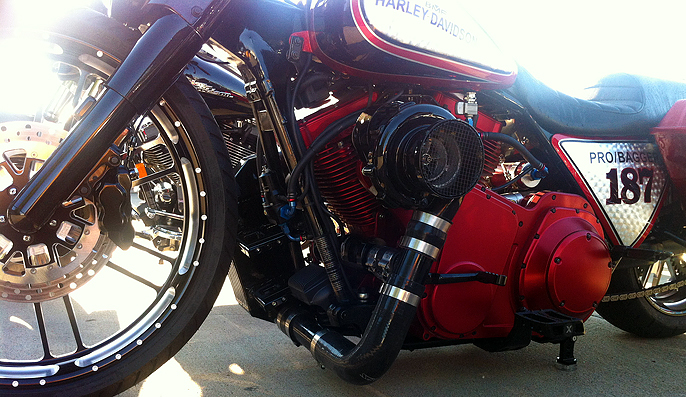 Just to prove how street-able these 300HP bikes are, not only were they riden the 1000 miles on the tour, but also DRIVEN HOME! These hyper-powered H-D's packed on more miles in a short time then most would see in a year. Power, Proven,…ProCharger!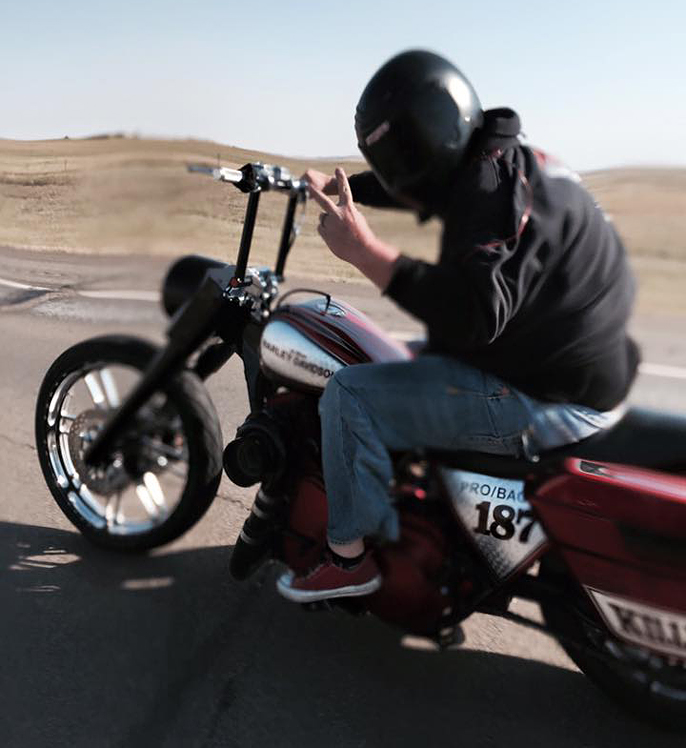 On the Hot Bike side, Scott Keitzmann took home the big prize; Grand Champion and he's got the big ring to prove it! His B-1 supercharged Victory custom blew away the fans and has the power to pack it up. Scott is featured in the first image of this blog, rocking his new ring!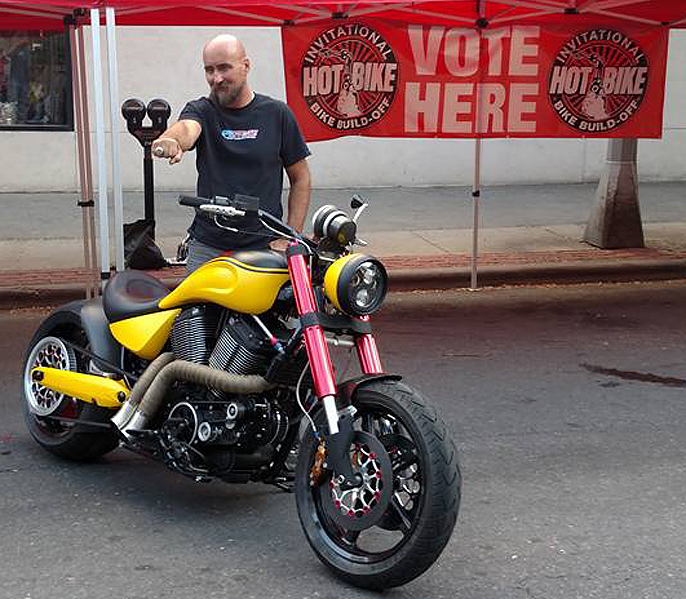 Nothing more exciting, then bringing home the trophy and pride!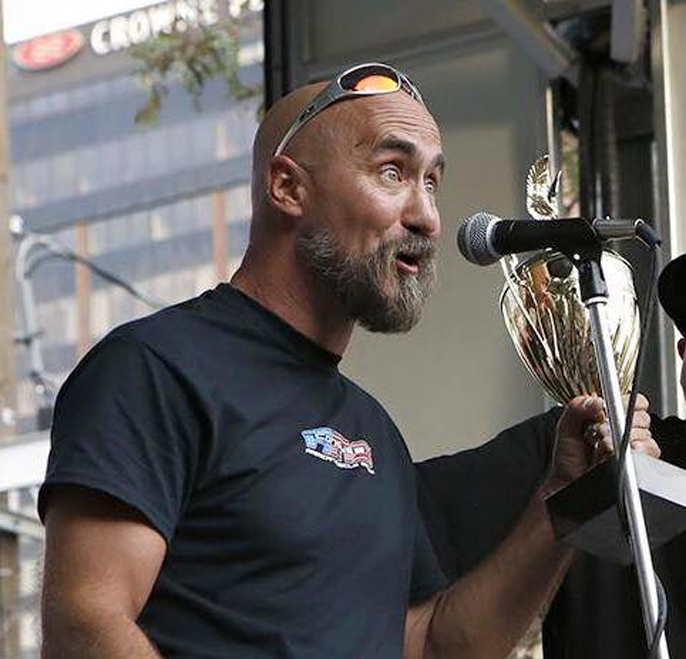 There were plenty of other great ProCharger equipped bikes on the ride, that not only made the 1000 mile tour, but also rode more than 1000 plus more miles back home.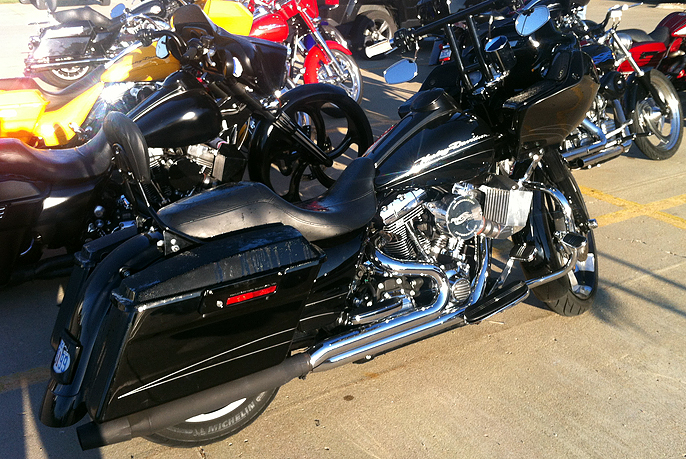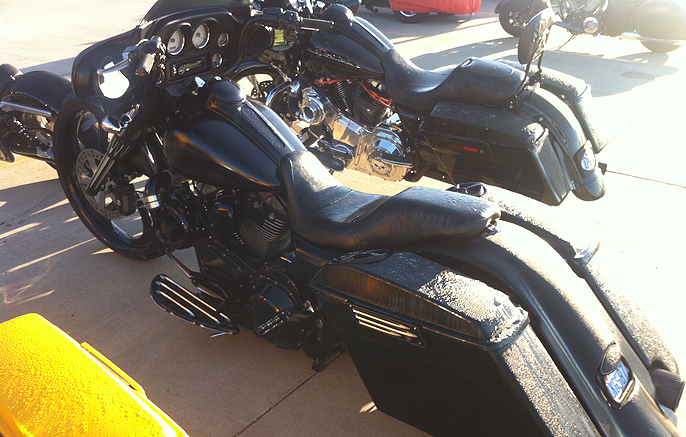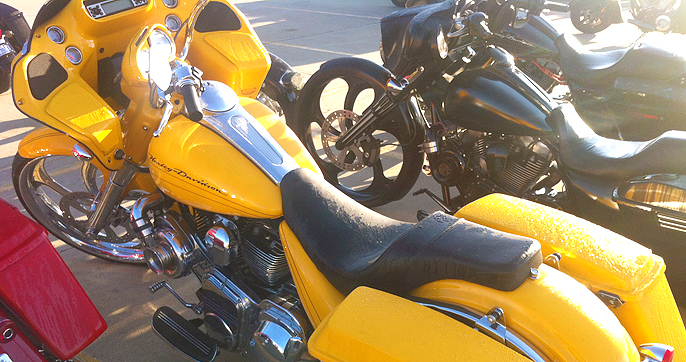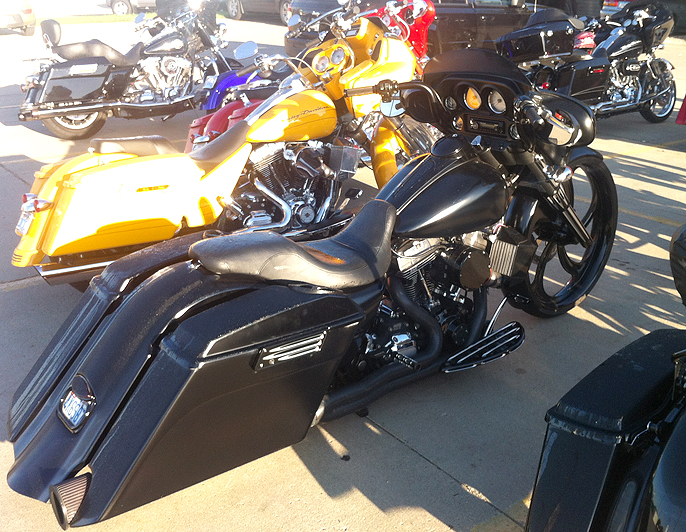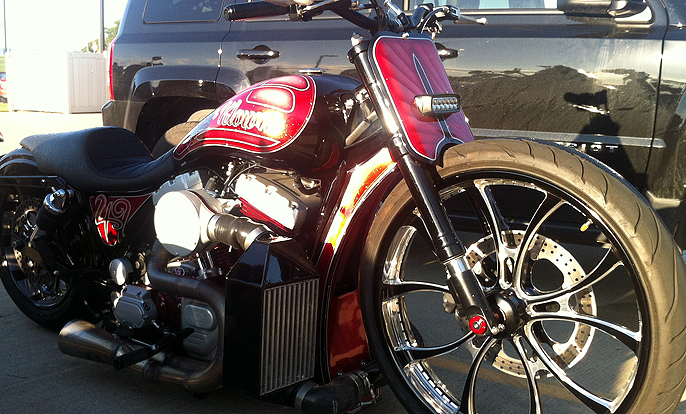 Another wicked bike making a LOT of noise was this Bandit inspired Victory. Click this video below for more details!
And if you have a Victory that is screaming for some supercharged power, just contact Lloydz directly to get your hands on one of these sweet ProCharger Victory kits. www.lloydz.com or 845-744-4889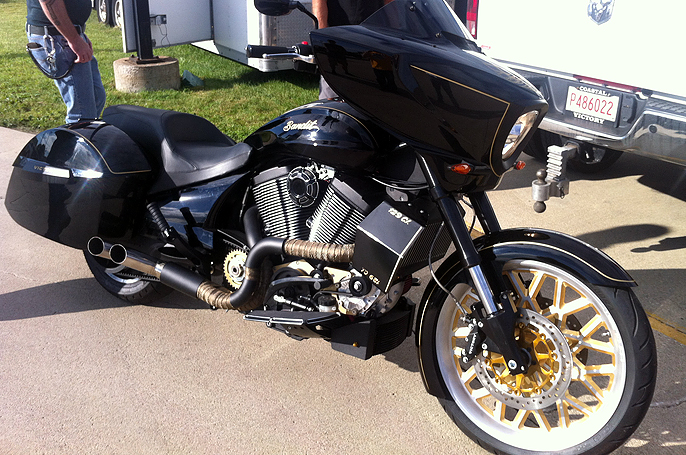 ProCharger has a bolt-on, self-contained, intercooled supercharger system available for virtually every model of air-cooled "Big Twin" H-D motorcycles from the latest 2016 H-D bikes to certain 1994 models. With this extensive line-up it means more people than ever can experience the same jaw dropping power and show quality look of a ProCharger Supercharger system.
For 20 years ProCharger has been making slow things fast and fast things ridiculous so if you're ready to install The ULTIMATE Power Adder on your H-D V-twin, visit the ProCharger motorcycle systems page here or call our V-Twin Sales Team at 913/338-2886, M-F, 8:30 AM to 5:30 PM central time.