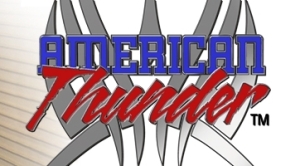 PROCHARGER ON SPEED CHANNEL TONIGHT!
Wednesday July 16th, 7:00-8:00pm CST on the SPEED Channel
American Thunder TV is scheduled to air a ProCharged segment filmed at this year's Myrtle Beach Bike Week. Two ProCharger dealers and ProCharger's own Sergio Shifman will be interviewed on the show. ProCharger dealer Fat Baggers Inc. was installing our intercooled supercharger systems at the show, which created quite the buzz. As soon as people found out you could ride in stock and ride home with 40-80 additional horsepower the FBI booth got pretty busy, and American Thunder was there to film the action.
Check it out tonight on SPEED.