PROCHARGER, MAKING HORSEPOWER AND WINNING CHAMPIONSHIPS.
ProCharger continues to raise the bar when it comes to making horsepower and winning championships in the supercharger industry. ATI ProCharger has won over 50 national championships in the last seven years and is the only centrifugal supercharger manufacturer that has won multiple championships in Pro Street, 10.5W, Super Street Outlaw, Outlaw Drag Radial and many other 2,000+ horsepower classes.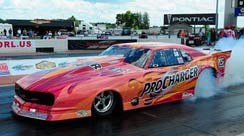 ProCharger was the first centrifugal supercharger company to put racers into the 6's (10 years ago), the first to offer a race supercharger with a warranty, and is currently at least 1,000 horsepower ahead of its nearest competitor. ProCharger was also the first in the industry to run 9's with the 2010 Camaro, the first to take the new 2011 5.0L Mustang into the eight second zone using a single power adder, the first to run in the seven's in the quarter mile in NMCA X-Treme Street and NMRA/NMCA X-275 Drag Radial Classes, and the first to win a world championship in the highly competitive NHRA Competition Eliminator class.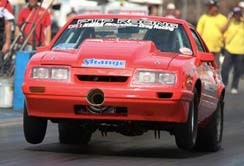 Keep in mind that many of these championships and records have come with substantial rules handicaps, due to past success and archaic rules. In Drag Radial and other classes, for example, the ProCharger F-1R, with a rules-restricted 9.75″ compressor housing, competes against and consistently beats a competing product with a 12″ housing. The F-2 ProCharger, with 10.5″ housing, has powered racers in small block Fords into the 7.30's at over 190 mph, yet also must compete against larger blowers in some classes. Fortunately, the sanctioning bodies in question recognize that these rules are outdated, and are moving to implement restrictions based on inducer diameter or throat area, rather than housing/volute diameter. ProCharger welcomes this change.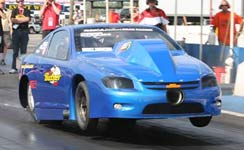 Most importantly, ProCharger remains focused on ensuring its customers have the best high performance experience possible, with unmatched products as well as unmatched support – factory support at the track and over the phone, as well as the largest and strongest group of dealers. ProCharger is proud to offer the broadest range of superchargers, covering street legal performance to 3,000+ horsepower, as well as the broadest range of complete supercharger systems. With ProCharger already providing industry leading performance and durability, get ready to see the bar raised even further as ProCharger launches a wave of new products at the Performance Racing Industry show, December 1-3 in Orlando, FL.