PROCHARGER IS LOADING UP AND HEADING TO INDY! (PRI SHOW)
LAST YEAR WE SUPERCHARGED THE BOOTH WITH 16,300+ HP…
And we plan on blowing that away this year by loading the booth full of billet…and we aren't just talking about our superchargers. Our booth will be packed full of billet jewels from a vast array of the top engine builders in the nation, plus loads of new class dominating superchargers and systems. Last but not least, we always have one of the baddest rides on the planet for you to check out in detail. So if you are looking to take your race or street toy to the next level, we welcome you to stop by our booth #101.
For all the amazing photos from last years show, please click HERE, or the image below!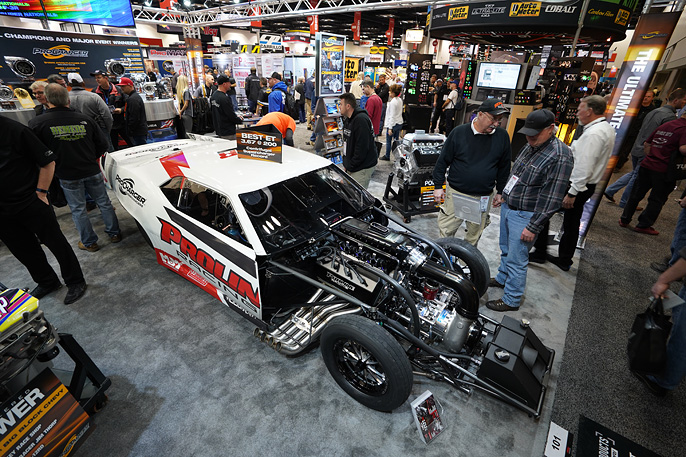 ---
A BOOTH FULL OF CHAMPIONS, WINNERS, AND TV PERSONALITIES!
Anyone that has stopped by the booth knows we love talking to our customers, and so do our guests. Those guests range from some of the best racers on the track, the "streets" and even TV! Whether you are part of the ProCharger family or looking to become one, come share your story with us!
Stop by often to speak with some of the top racers in the country as they come by the booth over the three day show, but for specidic times to bump elbows with a couple of personalities here is the list of times you can find them in the booth.
AUTOGRAPH SESSIONS:
Thursday 10:00-11:00 — Shane McClary
Thursday 1:00-2:00 — Mike Lamberson aka Amarillo Mike
Thursday 3:30-4:30 — Alex Laughlin
Friday 11:00-12:00 — Donn Gingrich
Friday 1:00-2:00 — Scott Taylor
Friday 3:00-4:00 — Kayla Morton
Saturday 10:00-11:00 — James Goad
Saturday 12:00-1:00 — Anthony Smith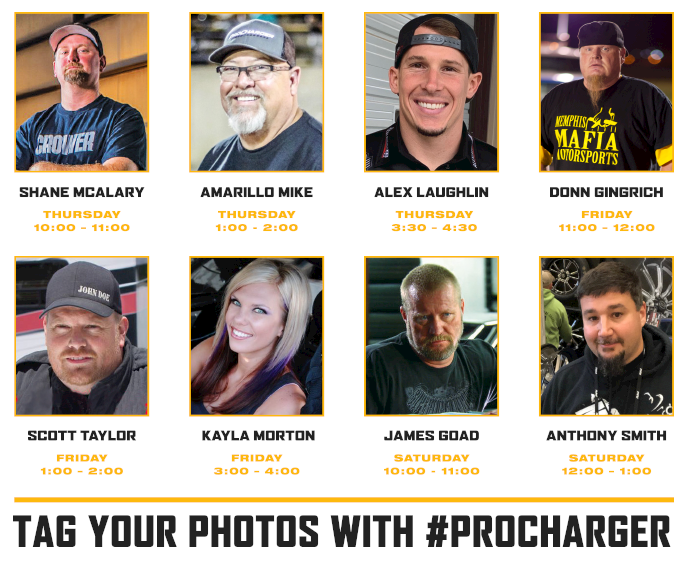 ---
FINDING BOOTH #101 IS SUPER EASY, JUST CLICK THE MAP!
Once again this year you will find ProCharger superchargers front and center at the first booth in the green hall. So if you want to find "Boost 101" just click the image below for a direct link to it on your PRI Map.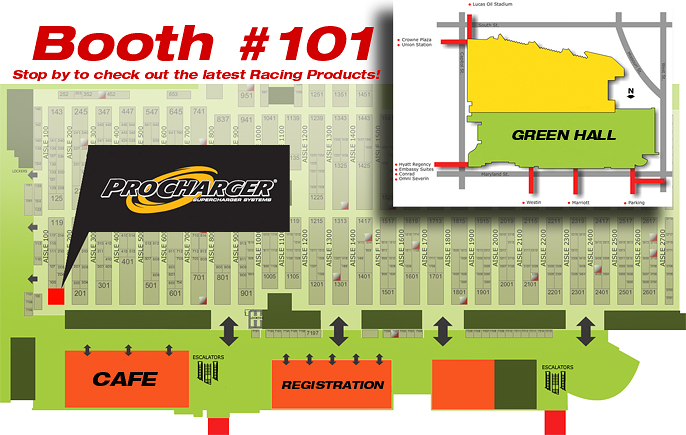 ---
CAN'T MAKE IT TO THE SHOW, BUT READY FOR BOOST?
Our offices can be reached Mon – Thur 8am – 6pm (Fri 8am – 5:30pm) CST at any of the following. Our sales and tech staff will be happy to answer any questions you might have about boost, so do not hesitate to ask! Thanks for reading.
Phone: 913-338-2886
Sales Email: [email protected]
Tech Email: [email protected]
Racing Email: [email protected]