PROCHARGER IS BRINGING 16,300+ HORSEPOWER TO PRI! (BOOTH #101)
WE ARE BRINGING ALL OF THE HORSEPOWER TO INDY!
If the idea of 16,300+ ground shaking real deal ProCharger supercharged HP gets you excited, keep on reading! This blog will break down on what you will find going on in the ProCharger superchargers booth at this years PRI trade show in Indy.
---
THE WORLD'S FASTEST CENTRIFUGAL SUPERCHARGED CAR!
Eric Dillard of Pro Line Racing debuted his new ProMod just a few weeks ago, and on its first time out set the BAR! And by "bar" we mean that within just a few shakedown passes, this car set the centrifugal supercharged record with a 3.67@200 mph! Not only did this wicked Camaro set the record, but it also drove all the way to the final round in the Elite 16 Pro Modified class at its first event! If you want to see it in detail, please stop by our booth at PRI…if you can't make it to the booth, please check out details at this LINK.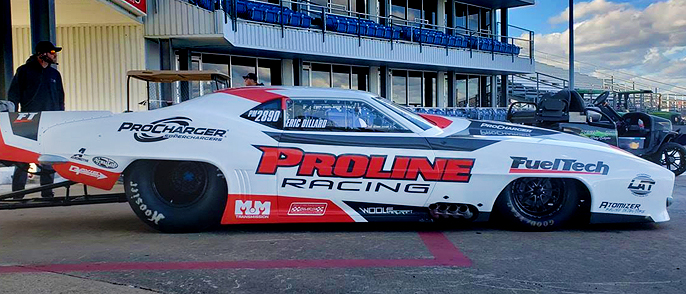 ---
PACKING THE MOST HP POSSIBLE INTO ONE BOOTH!
Big power engines are what gets our blood moving. So we reached out to some of the very best in the industry, to make sure we could fill our booth with the most HP possible! With names like BAE, Scoggin Dickie, Sonnies, KBX, Steve Morris and more! This diverse group of engines will be a sight to be seen, featuring various different ProCharger head units and power levels.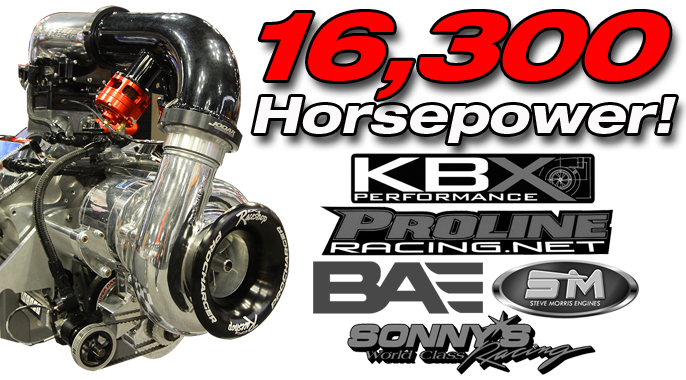 ---
CHAMPIONS, WINNERS, AND TV PERSONALITIES!
Anyone that has stopped by the booth knows we love talking to our customers, and so do our guests. Those guests range from some of the best racers on the track, the "streets" and even T.V! Whether you are part of the ProCharger family or looking to become one, come share your story with us! For those looking to bump elbows with a couple of personalities here is the list of times you can find them in the booth.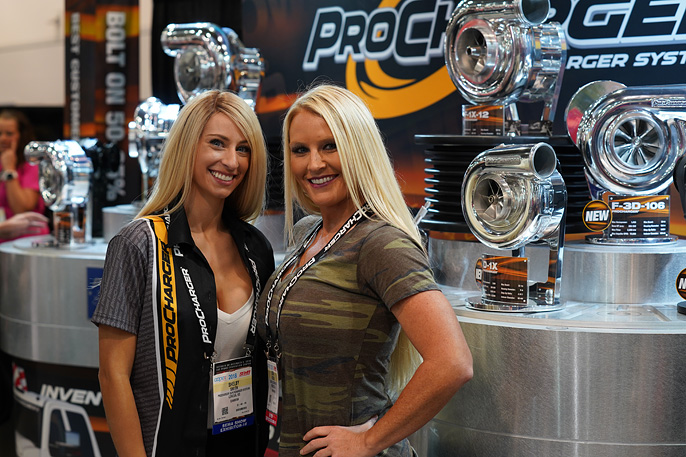 AUTOGRAPH SESSION'S IN BOOTH #101
Thursday 1pm-2pm = Shane McAlary from OKC
Friday 11am-12pm = Kayla Morton from NoPrep Kings
Friday 1pm-2pm = James Goad from OKC
Saturday 10am-11pm = Don Gingrich from Memphis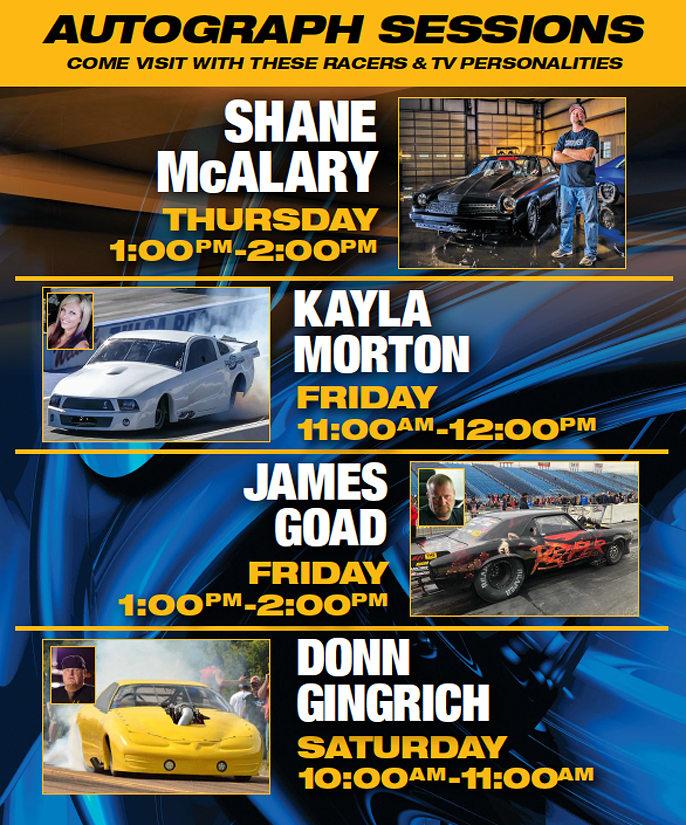 ---
NEW SYSTEMS, NEW BLOWERS, AND AWARD WINNING PRODUCTS!
We will have all sorts of new items for everyone to check out, including our new CrankDrive system, which allows a seamless integration from the supercharger to the engine when pushing the power levels to the extreme. This drive system is installed on the worlds fastest centrifugal supercharged car, and also won the SEMA "Best New Racing Product" award!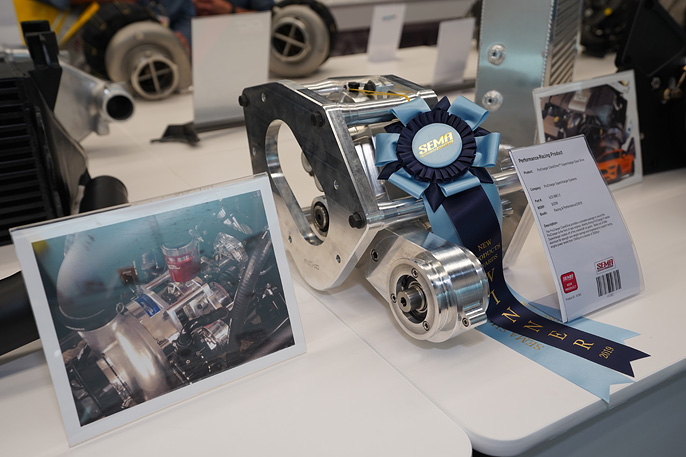 ---
COME AND JOIN US IN BOOTH #101!
Well in years past we made a pun about "Boost 101" playing off the booth number and it stuck. So once again this year you will find ProCharger superchargers front and center at the first booth in the green hall. Click the image below for a direct link to it on your PRI Map.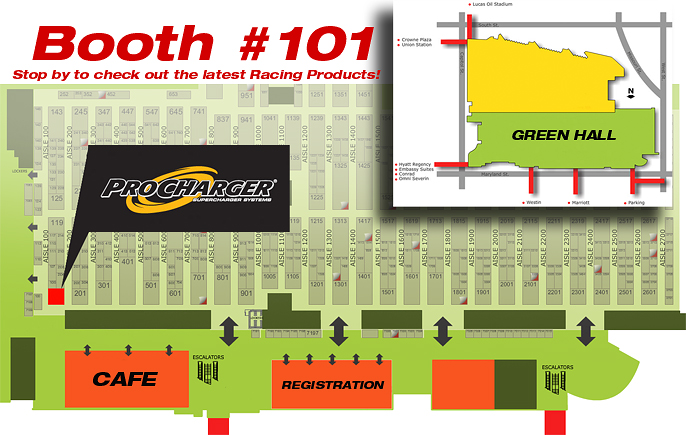 f you have any questions or comments please do NOT hesitate to call our sales and tech staff. Phones are open M-F 8:30-5:30 CST at 913-338-2886 or email us at [email protected] for more information.
Thanks for reading, we hope to see you at the SHOW!