PROCHARGER IS ADDING ANOTHER HORSE TO THE STABLE (2015 V6 MUSTANGS)
Without a doubt … ProCharger not only leads the way in centrifugal supercharger technology, but also in Ford V6 supercharger packages.
Starting long ago with the 1994 Mustang and its 3.8L V6, ProCharger has helped create supercharged V6's to put the fear in many V8 owners eyes. With each engine Ford produced the power levels have kept rising, and so has the ProCharger supercharger power numbers. When the 3.7L hit the scene ProCharger was the first to market with its big power producing supercharger system, which has become the staple for 2011-2014 Mustang V6 performance. So when Ford again placed the strong and powerful 3.7L Ti-VCT engine in this new 2015 S550 platform we couldn't WAIT to get our hands on it.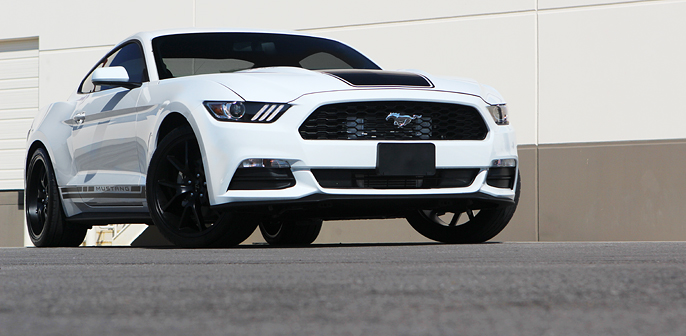 As many of you have read before, we took a clean sheet approach to this new 2015 platform, and created not only the most powerful supercharger system out there, but also as easy to install as the previous 2011-14 system. That is correct, as always, no cutting/drilling/bending/tweaking/prying/whatever is needed to install this all-new ProCharger 3.7L supercharger system! This system comes boxed up 100% ready to bolt-on and go! (Even down to the engine ECU programing)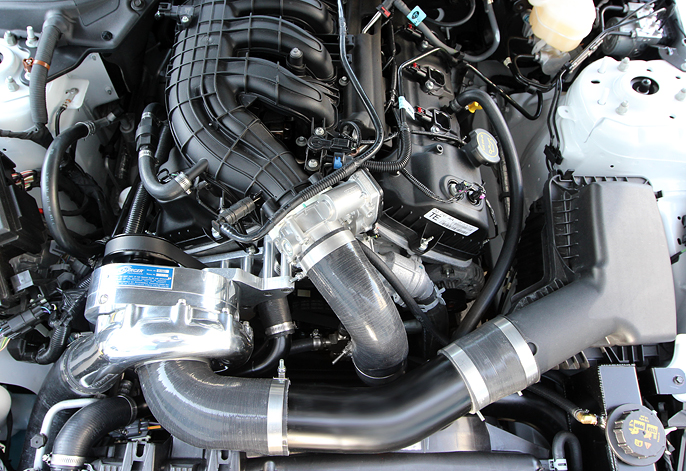 Since we do know there will be those that push the boost levels on these 3.7L's way up with the use of race fuel or E85, the 1,200 HP intercooler option is calling your name. So for those of you ordering tuner kits at elevated boost levels, we have the plug and play intercooler solution ready for you out of the gate. Both the standard intercooler and the 1,200 HP units feature the highest quality American crafted intercooler cores, and lightweight sheet metal end tanks. Charge cooling is kept at an absolute maximum, while keeping flow levels high, and weight down.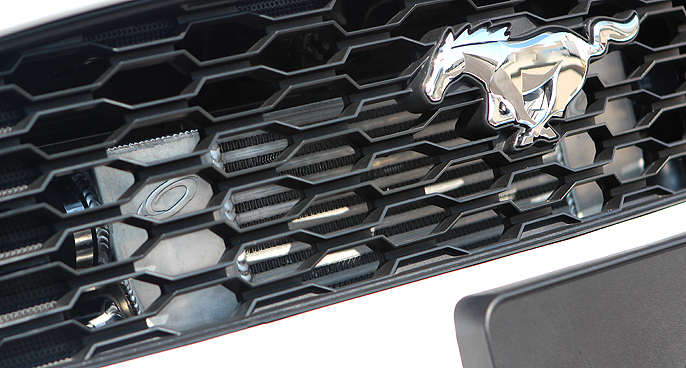 A robust dedicated belt drive system ensures not only a rock solid/dependable supercharger drive performance. But is also music to the ears for the customers wanting to push the limits of these V6 engines with F-series head units.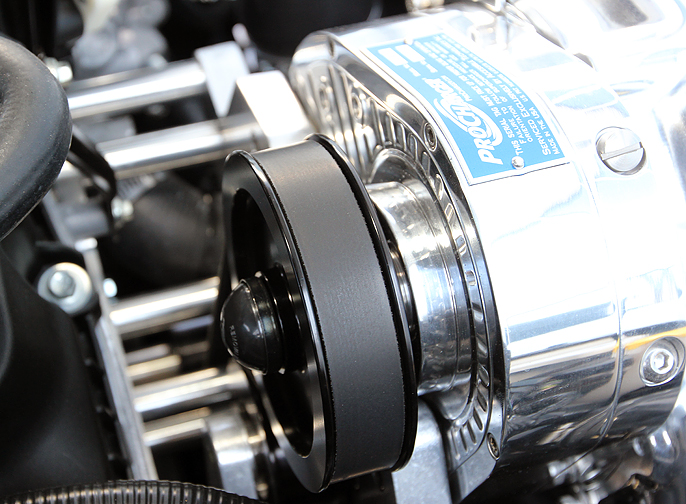 PROCHARGER HO SYSTEMS
The HO Intercooled system for 3.7L Ti-VCT Mustangs utilize the patented, proven and self-contained P-1SC-1 ProCharger, OEM-quality CNC billet aluminum mounting brackets, six larger high volume fuel injectors, tuning and all necessary supercharger and intercooler tubes for installation with no major modifications to your car or engine. These systems are designed to work with stock cars, or ones with cat back exhaust systems. For cars with headers, or other modifications our tuner kits are available.
PROCHARGER 3.7L V6 TUNER KITS
In addition to complete systems, ProCharger offers Intercooled Tuner Kits for the 3.7L V6 Mustangs: With reliability, quality and power far superior to other forced-air induction systems, a ProCharger Tuner Kit is an excellent way to add even more power to modified and custom tuned 3.7 V6 Mustangs. Tuner kits require additional components (fuel system upgrade) and custom tuning by a qualified dealer.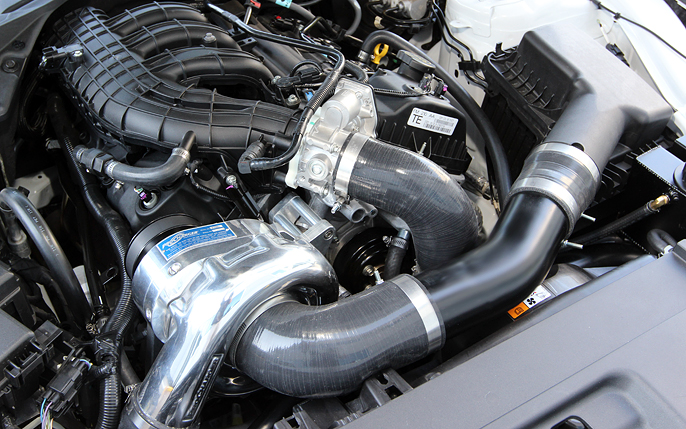 ProCharger 3.7L V6 Choices & Upgrades
Polished / Black or Satin Supercharger finish
Polished / Black or Satin Bracket finish
Helical Gear set for Noise Reduction (P-1SC-1 & D-1SC only)
D-1SC up to F-1C head units avilable
Standard or 1,200HP Air to Air Intercooler
---
HO Intercooled and Stage II Systems and Tuner Kits are also now available for the 2016 5.0L Mustang GT!
---
If you would like more information on 2015-16 3.7L V6 Mustang or 2015-16 5.0L V8 Mustang supercharger systems, please drop us a line.
Email at [email protected]
Phone at 913-338-2886 M-F 8am-5:30pm CST
Dealers and installers of our supercharger systems can be found via our Dealer locator, by clicking HERE