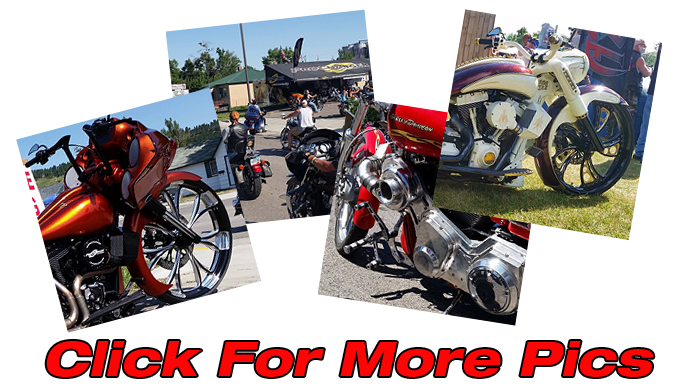 PROCHARGER IN STURGIS 75 = 10
If you were at Sturgis for the 75th anniversary, you also got to be a part of ProCharger's superchargers 10 year anniversary at the Rally. As usual there was no shortage of ProCharger supercharged V-twin power at this year's event.
Many ProCharger owners rode their bikes to Sturgis and parked them in the ProCharger display right on Lazelle Street, making for a changing-daily display of everyday, cross-country-rideable supercharged V-twin power.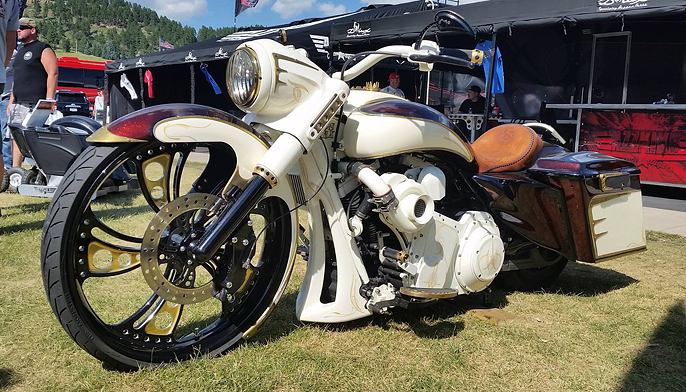 Other vehicles in the ProCharger display included a custom Street Glide making 189 hp, 2012 Ultra Bagger pushing over 200HP and with over 30,000 miles on the clock, a 106" Supercharged Victory engine display and ProCharger's own Custom Road King, 103" Dyna Wide Glide and 420+ HP 2012 Jeep Wrangler.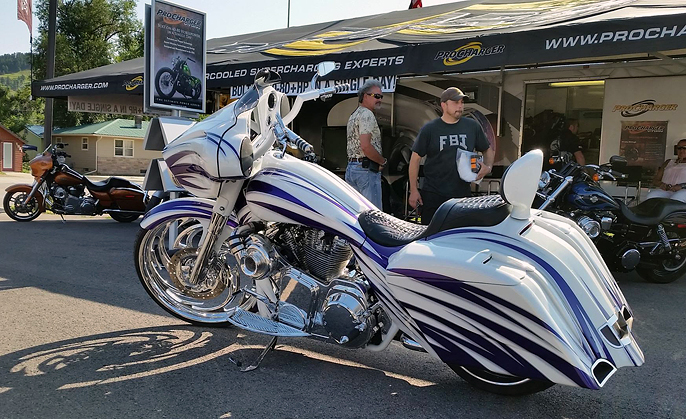 There was also plenty of ProCharger supercharged power in the Victory Motorcycle display. Several ProCharger supercharger equipped Victorys were on hand including Lloyd's (from Lloydz Motorworkz) 215hp sleeper, 2015 Victory Magnum drift bikes, a 200+ HP Bonneville racer, and a sick supercharged custom from Conquest Customs.
ProCharger will be well represented on this year's Hot Bike Tour. The tour will be a 1000 mile journey over five days with some of the best bikes and builders around as well as tons of riders happy for an excuse to get out and enjoy a ride.
Kendall Johnson Customs, Lloydz Motorworkz and many other ProCharger dealers and customers will have mild to wild supercharged bikes on hand. 300 HP Harleys, 300 HP Victory? Yep….come and see what these big horsepower street bikes are all about.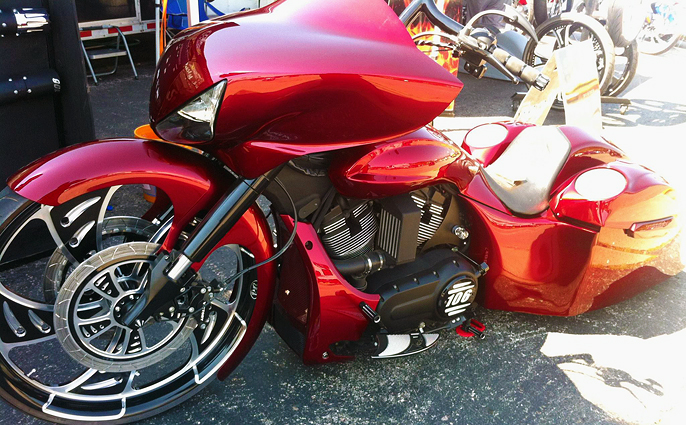 ProCharger has a bolt-on, self-contained, intercooled supercharger system available for virtually every model of air-cooled "Big Twin" H-D motorcycles from the latest 2015 H-D bikes to certain 1994 models. With this extensive line-up it means more people than ever can experience the same jaw dropping power and show quality look of a ProCharger Supercharger system.
For over 21 years ProCharger superchargers has been making slow things fast and fast things ridiculous so if you're ready to install The ULTIMATE Power Adder on your H-D V-twin, visit the ProCharger motorcycle systems page here or call our V-Twin Sales Team at 913/338-2886, M-F, 8:30 AM to 5:30 PM central time.