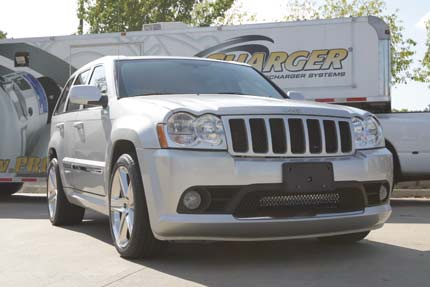 PROCHARGER HORSEPOWER, THE ULTIMATE STOCKING STUFFER
Imagine the excitement as you run down the stairs Christmas morning, rounding the corner to see a polished ProCharger High Output Intercooled System just waiting to make your horsepower dreams come true. As your head fills with thoughts of burning rubber and looks of envy from your friends and neighbors when they hear that distinctive ProCharger whine, you can't help but think, how could things possibly get any better than this?
How about some cash in your pocket? That's right Cash! If you purchase selected HO Intercooled Systems or HO Intercooled Tuner Kits before December 31st 2011, log on to www.procharger.com and complete the rebate form, we will send you $200 to $350 depending on the system. Rebate forms must be post marked on or before January 20th, 2012 to be eligible.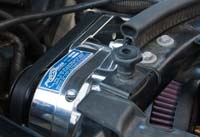 Santa's elves can't even keep up with the engineers at ProCharger, working overtime to bring you the High Output Intercooled Systems and Tuner Kits for your 2006-2010 Jeep Grand Cherokee SRT8 in time for Christmas. Available December 16th, 2011, the ProCharged SRT8 Jeep system features an ultra-efficient air-to-air intercooler running at 7 PSI. With a rock solid 160+ HP gain on stock 6.1L Hemi engines, the SRT8 Jeeps put down an impressive 520+ wheel horsepower and 600+ HP at the crankshaft, resulting in amazing AWD acceleration on the street and at the track. Give us a call today! The ProCharger High Output Intercooled System for the 2006-2010 Jeep Grand Cherokee SRT8 is quickly becoming this seasons "must have".
Based on demand, we are considering a system for the 5.7L Jeep as well, let us know what you think.