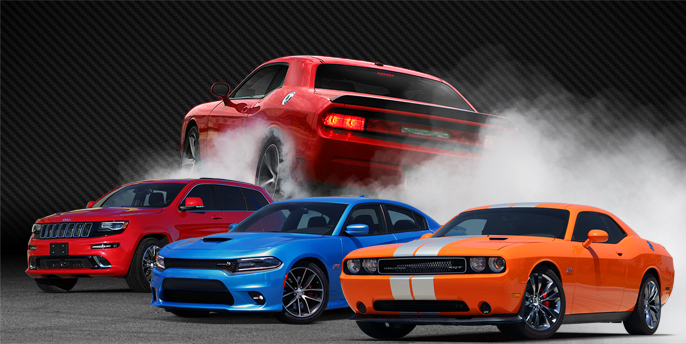 PROCHARGER HEMI TIME! (NOW WITH MORE SHAKER)
THE PROCHARGER HEMI SUPERCHARGING DOMINATION CONTINUES…
It seems we can't stop writing blogs about additions to the DCX line up, and today is no different. ProCharger superchargers has literally dominated the new generation HEMI supercharging scene since day one. Our superchargers not only power the fastest Gen5 HEMI on the planet (Rob Goss) well into the 6's at over 200 mph, but also created an army of supercharged street HEMI's from coast to coast (and globally)! No matter if you are bolting on 200HP worth of power in your garage, or building an all-out race car, we have you covered. Let's dive into the break down on all the new street systems we have for these late model DCX platforms.
FULL SYSTEMS NOW SHIPPING:
2015 Challenger SRT (392) 6.4L Supercharger Systems
2015 Challenger R/T Scat Pack (392) 6.4L Supercharger System (Including Shaker)
2015 Challenger R/T 5.7L Supercharger Systems (Including Shaker)
2015-2016 Ram 5.7L Truck Supercharger Systems
2015 Jeep Grand Cherokee SRT 6.4L Supercharger System
TUNER KITS NOW SHIPPING*:
2016 Challenger SRT (392) 6.4L Supercharger Kit
2016 Challenger R/T Scat Pack (392) 6.4L Supercharger Kit (Including Shaker)
2016 Challenger R/T 5.7L Supercharger Kit (Including Shaker)
2016 Jeep Grand Cherokee SRT 6.4L Supercharger Kit
2015-2016 Jeep Wrangler JK 3.6L Supercharger System
COMING SOON: (VERY VERY SOON)
2015 Charger R/T 5.7L Supercharger System
2015 Charger R/T Scat Pack (392) 6.4L Supercharger System
2015 Charger SRT (392) 6.4L Supercharger System
* Tuner Kits = Fuel Injectors and Tuning Provided by Installing dealer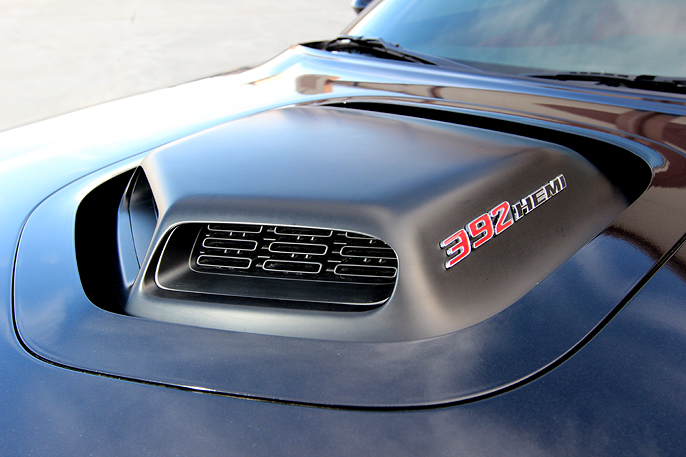 CHALLENGER SHAKER SYSTEMS NOW SHIPPING!
Those of you with this optional hood can enjoy the bolt on performance a ProCharger system delivers, with absolutely no cutting/drilling/modifying of your car in anyway. For over a decade ProCharger supercharger systems have delivered the largest and most reliable power gains for the HEMI engine platforms. Power gains of over 200HP are possible on standard high quality pump gas, and just 7psi of boost. Pumping the power output of the 6.4L (392) engines to a mind blowing 685+ Horsepower! No other bolt-on comes even close to this kind of performance and reliability. So we have to ask, are you ready for another 200+ HP?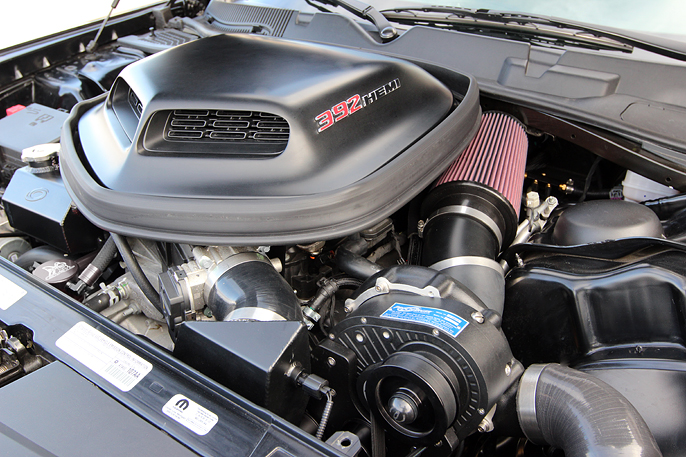 While retaining the factory scoops ability to shed rain/snow, while being able to direct air towards the inlet.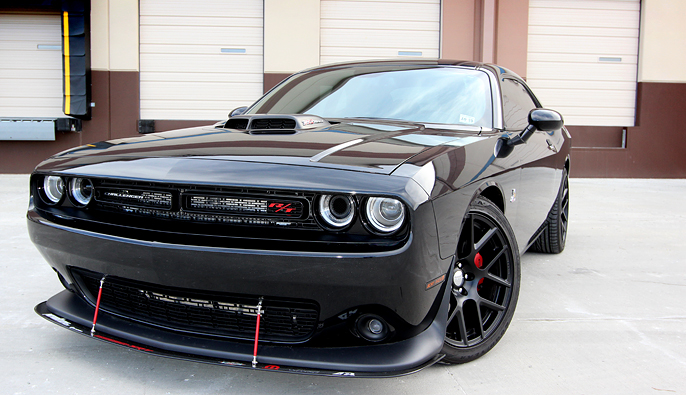 Since this image above shows the optional "race" intercooler installed, we might as include a CAD file to show off how big it really is. Our air-to-air intercoolers have proven to provide the coolest air charge temps, even in the extremes of 1000+ HP. No matter the power level your car might be at, we have the perfect intercooler for your combination.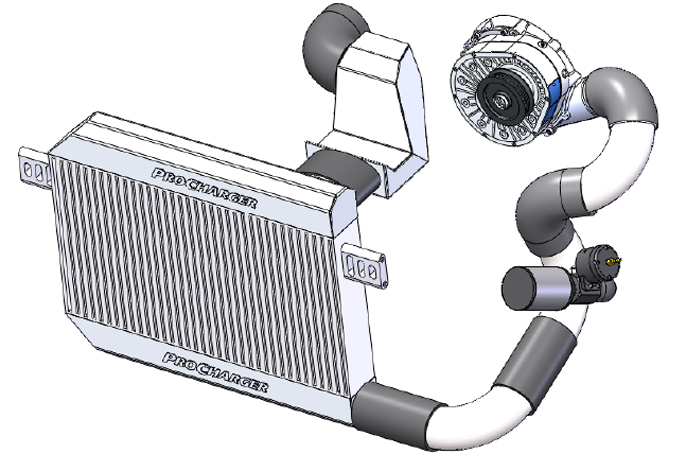 JEEP J/K OWNERS LOOKING FOR POWER!
Off-Roaders wanting more power for your Wrangler look no further, because ProCharger has a system for your 3.6L Jeep platform as well (up to 2016)! We can help deliver over 400 safe and reliable horsepower to your truck. With our highly efficient head-unit and intercooler those gains can be made with just 7psi of boost on pump gas! We could write more about how easy this system is to install, and the joy it is to drive, however, this video below takes the words right out of our mouth, so please enjoy.
JEEP SRT'S GO FROM FAMILY HAULER TO BOULEVARD BRAWLER WITH 680 HP!
The all new Jeep Grand Cherokee's are flat out amazing performance trucks, and with just 7psi of ProCharger boost, they turn into flat out MONSTERS! In a past blog we compared the ProCharged Jeep SRT to the Mercedes ML63, which was about as fair of a comparison as you can possibly get. Both being large luxury SUV's packing loads of HP. However the price vs. performance didn't really fare too well for the Mercedes ($98,400 AMG vs. $64,380 Jeep Grand Cherokee SRT) with over a 1.4 second advantage for the ProCharger Jeep in the 0-60 department alone.
Let's skip the fact that this is a 5,150lb SUV and see how it stacks up against other performance "cars" one might find at their office park, subdivision, or on the drive home. We could make this list twice as long, or include a few "super-cars" that can nudge out this heavy weight hauler by a few tenths of a second. However these cars listed are a pretty good idea of average performance cars that won't stand a chance against a ProCharged Jeep SRT.
0-60 times*
ProCharged Jeep SRT = 3.4 seconds**
Shelby GT500 = 3.5 seconds
Challenger Hellcat = 3.6 seconds
Corvette C7 = 3.8 seconds
Mustang GT = 4.4 seconds
Camaro SS = 4.7 seconds

*Based on Manufacture claims
**100% stock truck (with exception of Intercooled ProCharger system), stock tires and exhaust, stock system (NOT using Launch Control)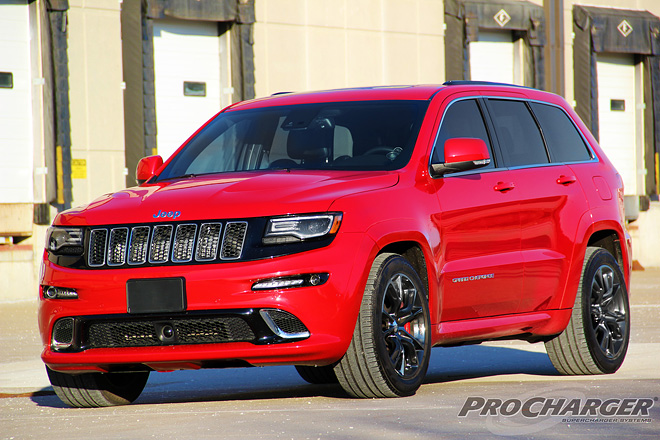 RAM TRUCK OWNERS LOVE PROCHARGER BOOST TOO…
Those of you looking for more power out of your 5.7L RAM, ProCharger has delivered for years! We are going to have a more in-depth blog just on these trucks soon, so keep your eyes peeled. But until then, we can make sure your daily driver/hauler/tow rig is set up to enjoy gains in power up to 45+% with low boost. From 1996 to 2016, we have a system for you!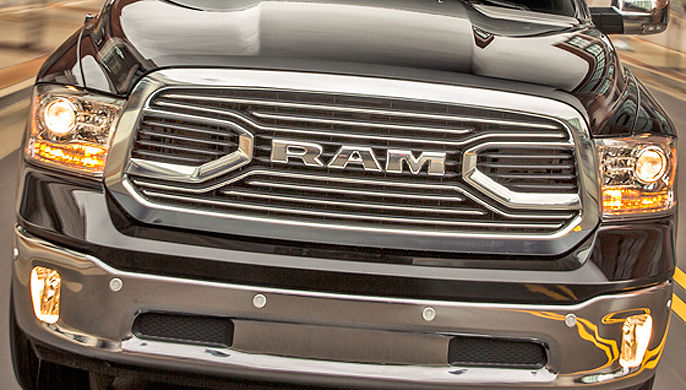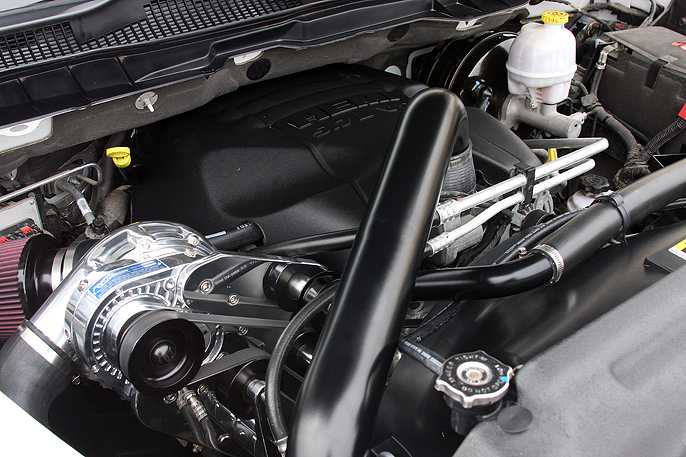 If you are interesting in one of these amazing supercharger systems to boost the power of your boulevard brawler, please contact us at the methods below
EMAIL – [email protected]
PHONE – 913-338-2886
* Tuner Kits = Fuel Injectors and Tuning Provided by Installing dealer