PROCHARGER FLIES AS THE 2020 RACING SEASON KICKS OFF! RECORDS FALL AS PROCHARGER SCREAMS!
(Photo of Justin Bond by Chris Simmons)
It was big news when ProCharger F-3X-140 superchargers were deemed legal for NHRA's Pro Mod class, and over the winter the buzz was how the ProCharger cars would stack up against the competition. We can now answer that—they stood up very well!
The first racer to make news was Justin Bond, when he ran 5.623 at 253.14 MPH in his '69 Camaro to earn the number one qualifier spot at the inaugural Drag Illustrated World Doorslammer Nationals at Orlando Speed World Dragway. Of the pass, Bond said, "I think the performance of the car has been very good. I think the time slips speak for that. The car responds to all the changes, and we just have a really awesome crew and a really awesome tuner." That 5.623 ET is quicker than the current NHRA Pro Mod record. To say that eyebrows were raised on that pass is an understatement! Bond beat fellow ProCharger racer Steve Matusek in the first round (who ran a 5.739), while Jose Gonzalez and Rick Hord—both ProCharger powered—faced each other in the first round with Gonzalez taking the win. ProCharger cars faced each other in eliminations, meaning the field of our racers was cut in half after the first round.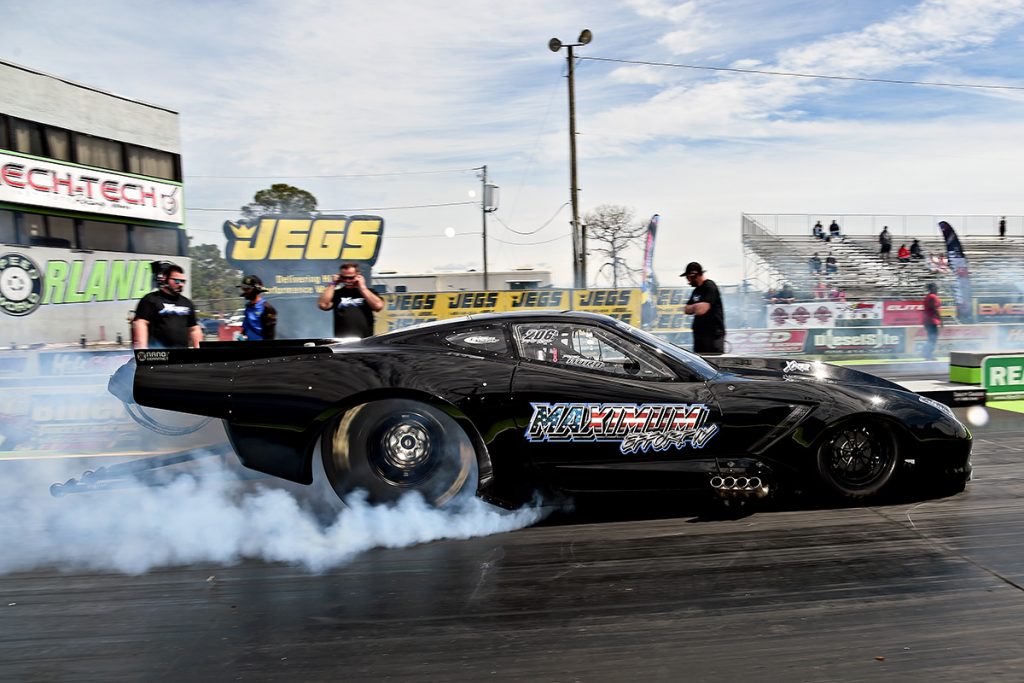 (Photo of Rick Hord by Chris Simmons)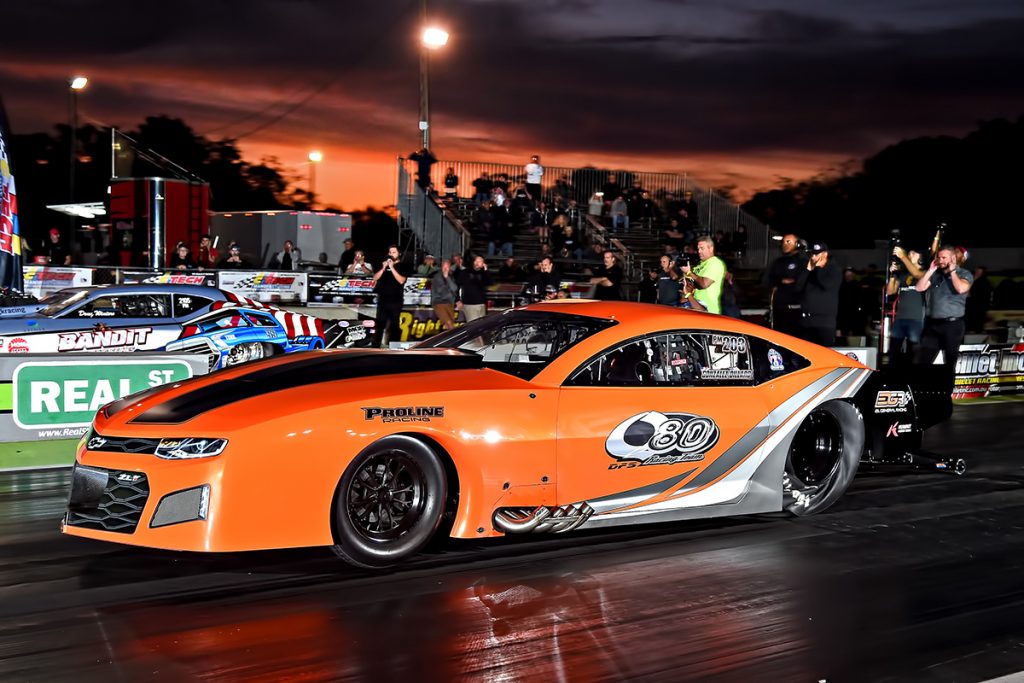 (Photo of Jose Gonzalez by Chris Simmons)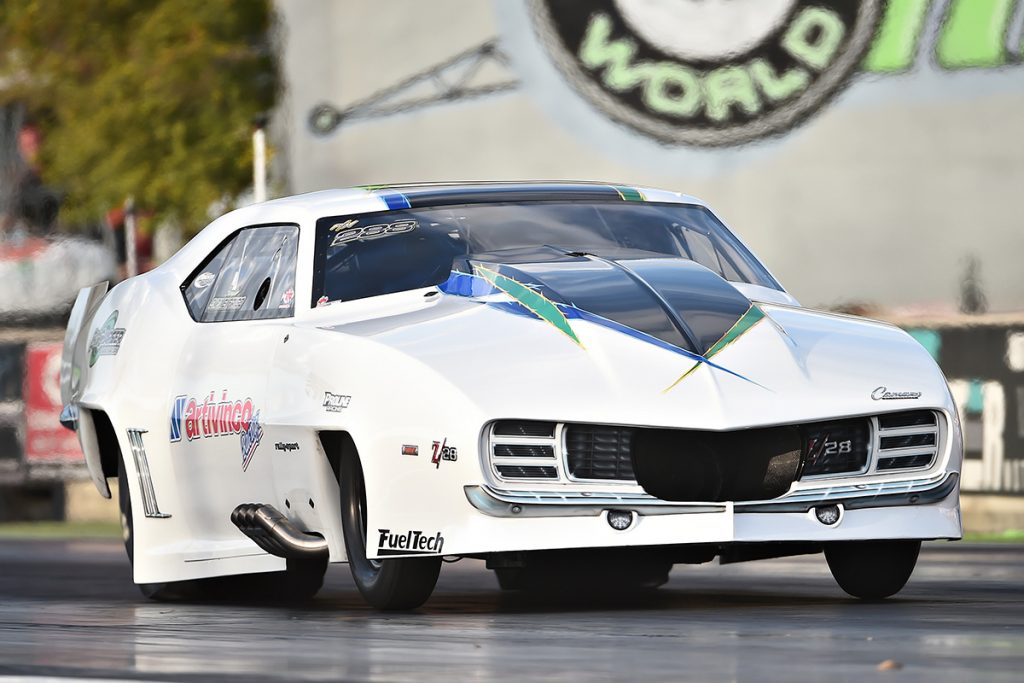 (Photo of Sidnei Frigo by Chris Simmons)
PROCHARGER DOMINANT IN NMCA'S SEASON OPENER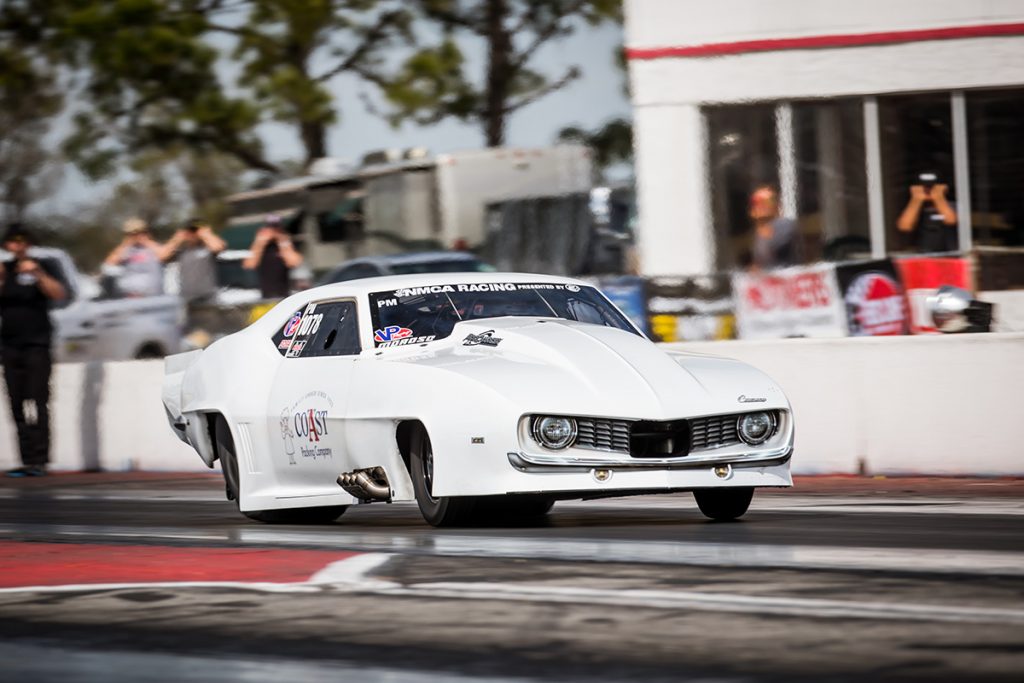 (Photo of Eric Gustafson by Mike Galimi)
The same weekend as the Doorslammer Nationals was the NMCA's first Race of the season, in Bradenton, FL. Two of the three fastest classes were dominated by ProCharger cars, with Eric Gustafson's F-3X-140 1969 Camaro leading qualifying in the Extreme ProMod class with a 3.673 at 207.75 MPH, running low ET and top speed with 3.630 and 215.96 MPH, and winning the class. That's what you call dominance!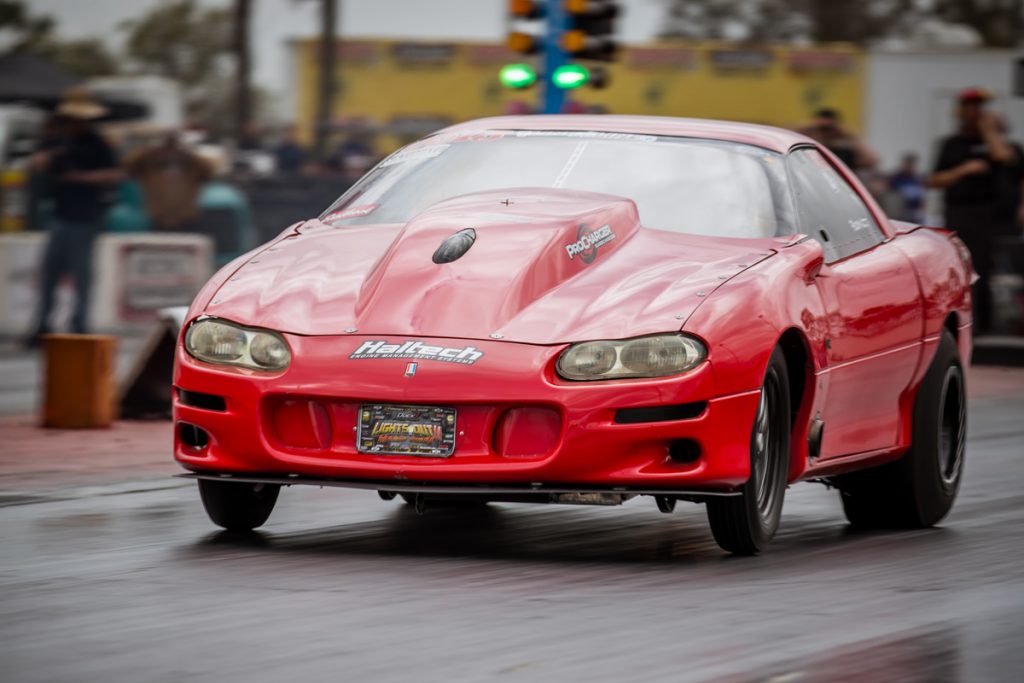 (Photo of Brian Keep by Mike Galimi)
Brian Keep did the same thing in Extreme Street, literally owning the class with the number one qualifier, low ET, top speed, and class win with his F-1A-91 Camaro. Keep ran his best numbers of 4.525 and 154.05 MPH, which were one to two-tenths of a second quicker and 2 MPH faster than the next fastest car in the class. Once again—dominance.
NEXT UP, THE NHRA GATORNATIONALS
This coming weekend of March 13-15, 2020 is ProCharger's debut in the NHRA Pro Mod class at the Gatornationals in Gainesville, FL. Make sure to tune into the broadcast to watch ProCharger racers fly once again!
REMINDER: PROCHARGER SPONSORS PRO MOD AT NHRA US NATIONALS!



"Pro Mod at this event will be powered by ProCharger" Those are the words NHRA used to describe this wonderful event taking place on September 2-7th in Indianapolis. For 25 years we have been dedicated to building the worlds-greatest centrifugal superchargers on the planet, and for years dominated in many NHRA classes, such as Top Fuel Harley, Top Dragster, and Top Sportsman. However, in 2020 ProChargers will help supercharge teams to victory in the NHRA Pro Mod class. The ProCharger team and staff will be out to support this event for our fans, customers, and racers on the manufacturers midway. From chatting about setting up your Pro Mod to your everyday driver, we will have answers to your questions. We welcome you to come by trailer and talk "boost" with us in person.
MORE "FIRSTS" FOR PROCHARGER
First and only Centrifugal Supercharger to become NHRA Pro Mod Legal.
First Centrifugal to win Championship in PDRA Pro Boost.
World's Fastest Centrifugal supercharger for 1/4 and 1/8th mile.
TAKE YOUR RACING TEAM TO THE NEXT LEVEL
Give our racing staff a call or an email at the following contact methods below. We will be happy to assist you with any technical questions you may have about our systems, and the results you can expect. Thanks for reading!
Phone – (913) 338-2886
Mon – Thur 8am – 6pm (Fri 8am – 5:30pm) CST
Sales Email – [email protected]
Racing Email – [email protected]