PROCHARGER DISPLAYING AT 2011 MOPAR NATIONALS, OH AUGUST 12 TO 14
The ProCharger events team will be on the road once again with the largest aftermarket forced induction display attending the upcoming Mopar Nationals August 12 to 14 at National Trail Raceway in Hebron, OH near Columbus. You will find the 60 foot ProCharger event and race support rig on the Manufacturers Midway next to the drag strip and near food court area.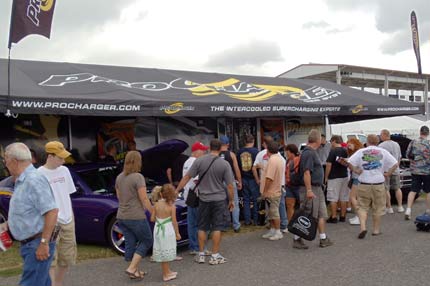 The ProCharger display will feature all of the latest supercharger systems and technologies for the late model Hemi Challenger, Charger, Magnum, 300C and Ram trucks. Additionally, for all you classic Mopar fans, ProCharger has you covered with supercharger kits for older Mopar applications from The Supercharger Store.
Want to know how to turn your stock late model Hemi into a 575+ HP street champion or make over 3000+ HP on your race car, stop by our display and speak with the supercharging experts at ProCharger. Free Hemi and Mopar catalogs will be available.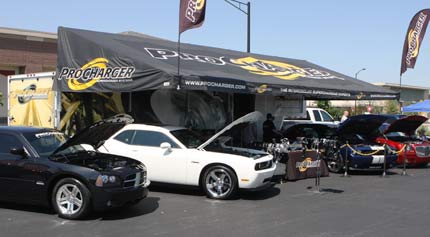 The Mopar Nationals is the largest all Mopar and Late Model Hemi event in the country featuring a weekend full of drag racing, high performance parts, car show events, swap meet and burn out contests. Anything and everything Mopar will be featured at this must attend Hemi Event. We look forward to seeing everyone at the ProCharger display at the Mopar Nationals the weekend of Aug 12 to 14.