PROCHARGER DELIVERS WORLD'S FIRST CNC BILLET INTAKE FOR LT-4 AND LT-1'S
100% BOLT-ON FOR BOTH LT-4 AND LT-1
100% DESIGNED AND BUILT IN THE USA
100% WICKED…
ProCharger is proud to offer the first and only CNC billet intake manifold for LT-1 and LT-4 equipped cars. This manifold was initially only available with full system orders for LT-4 ProCharger systems, however is now available as a stand alone parts order for both LT-4 and LT-1. With cars already making over 1,000 supercharged rear wheel HP with this intake manifold we felt it was time to dive into more details about it. Starting with an image of the 1,023 rwhp pump gas C7 Z06 from AMP Performance. (Black Intake, Black Cover, Yellow sticker added by customer)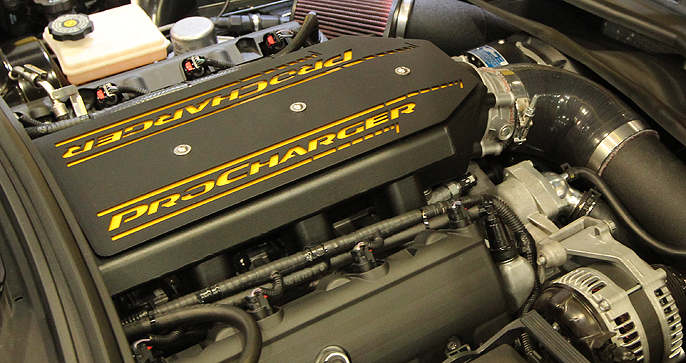 This intake project started during our LT-4 supercharger swap system design phase. After removing the small factory LT-4 supercharger, we needed a high flowing intake manifold to replace it. This intake manifold needed to support the extreme horsepower a ProCharger system delivers, but also fit under the hood and require no modifications to the car.
After months of design and testing what resulted was this stunning piece of billet aluminum that is 100% drop in for either motor, and requires NO drilling, NO cutting, and NO wiring or PCV modifications. Yes, even in the very limited space of the factory hood line on the C7 Corvette, this intake fits with ease.
Below is a photo of this intake manifold installed on a LT-1 powered Corvette that packs a 900 HP punch thanks to its F-1A ProCharger supercharger system. This car features aftermarket valve covers and coil pack relocation as well as a custom painted throttle body to really show off the intake manifold. This car can be seen this year at many Street Car Takeover events across the country, on display and racing. (Black intake, Black cover)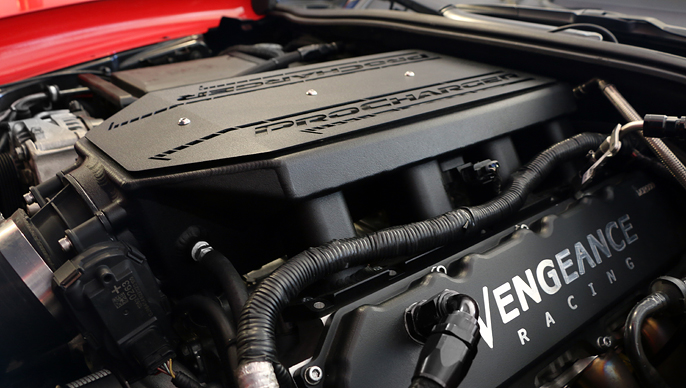 Race Proven Motorsports just laid down 891 rwhp with this unopened LT-4 engine on pump gas, with ProCharger intake and F-1A-94 head-unit. Below is the image of their intake installed with custom white behind the blacked out cover, along with custom valve covers and coil relocation. (Black Intake, Black Cover)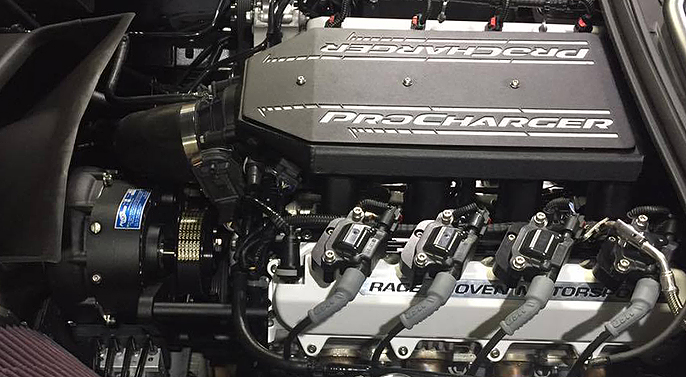 Another major benefit of this intake is that it gives the customer the ability to add a second set of fuel injectors (for standard port injection) or bungs for port methanol injection systems. These intakes have also have been getting fitted with some goodies from our friends at NX, as seen in the below image. This customer added a blue background under his intake cover for a little added flair to match the cars exterior paint color. This car features a ProCharger F-1R supercharger for huge 4 digit power numbers. (Raw Intake, Black Cover)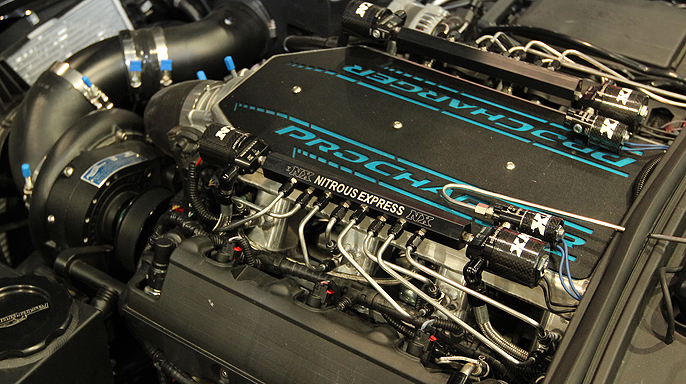 Now that we have shown off some of the installed photos, let's take a look at what goes into making this awesome piece of billet art. ProCharger starts off with very thick aluminum, combined with internal support structures, to make sure that large amounts of boost and vacuum will never be a worry for this intake. Each CNC billet runner is internally welded to provide the highest flow possible inside of the intake manifold to support big power, big cube motors. Each intake requires nearly a day of time to hand weld (with pride) by our talented welders. This not only makes sure everything is perfect, but also gives it that hand built touch that only something hand built in the USA can deliver. During initial testing ProCharger even took the time to test the possibility of using phenolic spacers. The idea was to test the theory that the spacers would reduce the temp of the intake, or created any additional HP. However after days of testing, no gains were found at all with the addition of the spacers, so thus no reason to add complexity. The simple, clean, nearly work of art intake performed beyond expectations as it was designed. Enough with the words, here are some shots of what goes into each intake.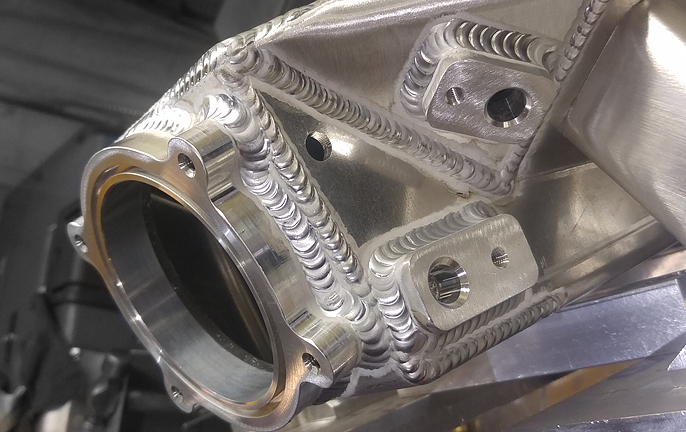 Each manifold is configured for its application, whether it's going on a LT-4 or an LT-1. Bolt holes and sensor placement are in the OEM locations so the customer will not have to modify their wiring in anyway, or drill/tap their cylinder heads.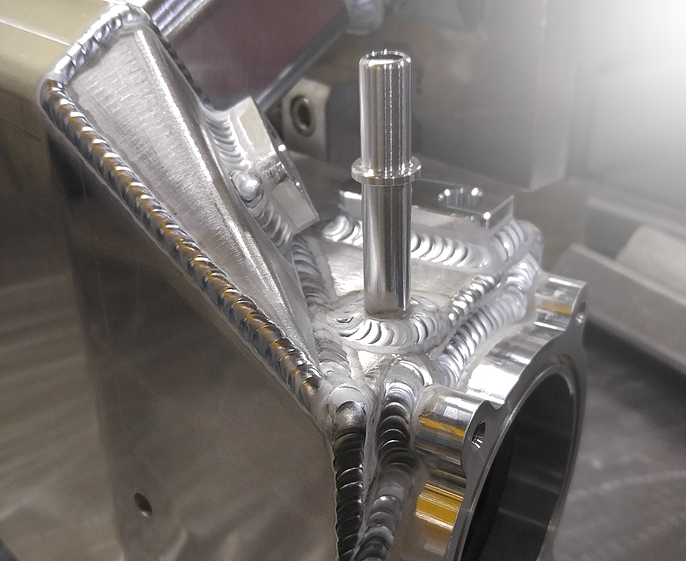 Even the internal supports have been optimized for maximum flow on this intake manifold.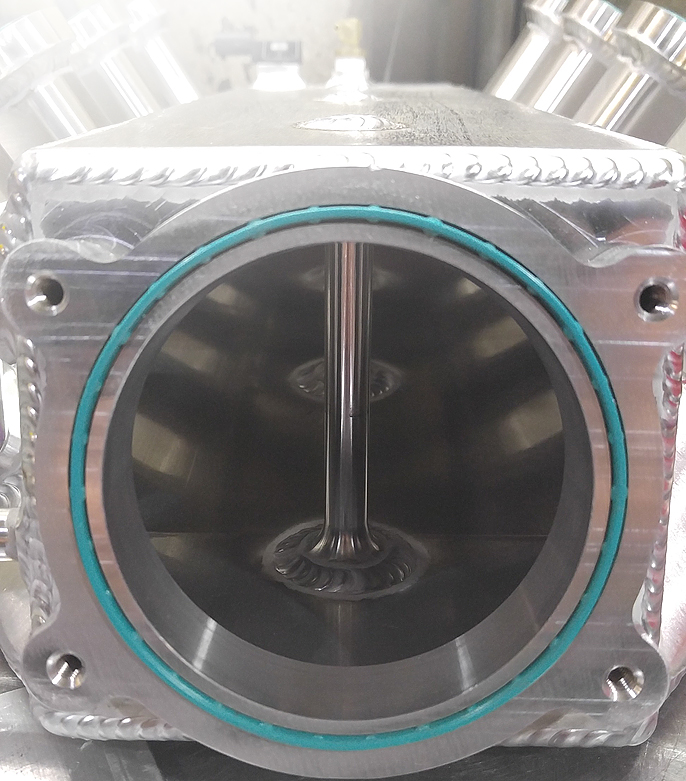 Here is a completed ProCharger superchargers intake manifold, fresh off the welding table/jig. This unit will now move onto other steps to prep it to be ready for installation on a customer's vehicle. As you can see in the images above and below, this intake also allows the customer to reuse that OEM reusable intake gaskets for both the ports, and throttle body.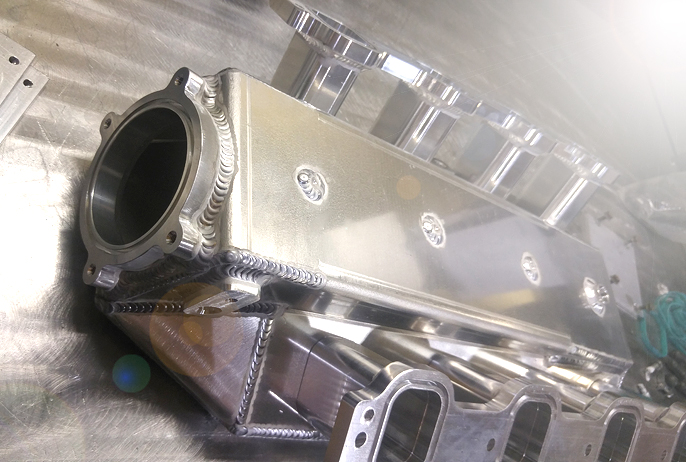 Thanks as always for reading; we hope you enjoyed a little insight into this wonderful intake manifold.
If you are interested in one of these hand-built pieces of art, please contact us at the methods below.
EMAIL: [email protected]
PHONE: 913-338-2886