PROCHARGER C7'S: 4 YEARS OF SETTING THE BAR AND WE AREN'T DONE YET!
*Photo by: Kalem Romero (1,100hp ProCharged Covette)
FROM SETTING RECORDS AT THE TRACK, TO DAILY DRIVEN PLEASURE:
Our amazing supercharged Corvette C7 customers have accomplished so much over the last 4 years, it's almost been impossible to keep track of. Yes, for FOUR YEARS STRAIGHT the record books have placed amazing ProCharger customers on top (both LT-1 and LT-4). The best part is…we haven't stopped developing new items for this incredible platform, and that's exactly what this blog is all about.
OPTIONAL PORT INJECTION FOR MORE HP!
Getting all the fuel into these big power Corvettes is one of the hurdles owners need to address during a build. Thankfully ProCharger engineers have made at least step 1 a little bit easier for everyone, by outfitting our intake manifold with optional fuel rails! This means you can quickly install intake port fuel injectors, to work with auxiliary fuel systems and port injection controllers.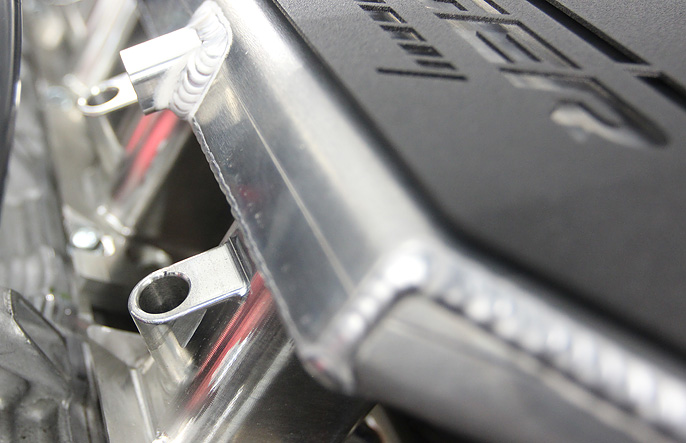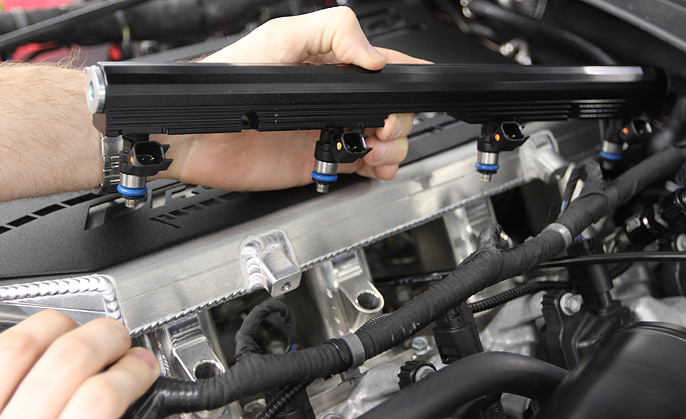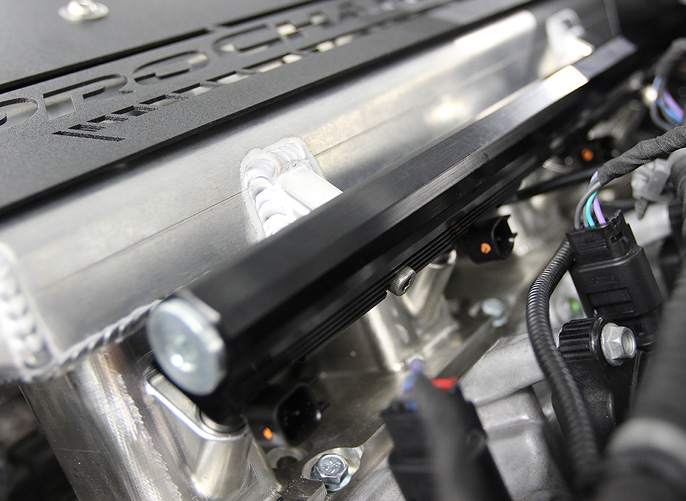 OPTIONAL 10 RIBS AND OVERDRIVE PULLEYS!
Our customers have been enjoying record-setting performance out of our standard 8 rib drive system for the last three years. But once again, we knew 1,000 hp cars are getting as common as 600 was just years ago. To support even more HP we now have an optional 10 rib drive system for customers wanting to maximize their F-1A-94 or F-1X supercharger combos.
– 10 Rib Gates HD Drive Belts
– (2) Balancer size options for perfect blower RPM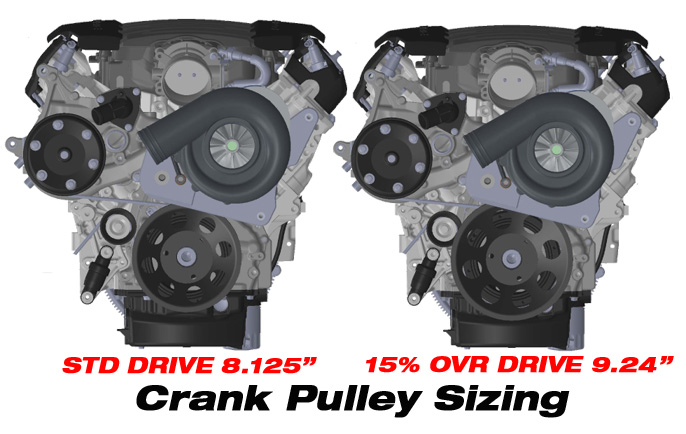 ---
PRORACE INTERCOOLER FOR HARDCORE RACING! (COMING SOON)
Just like our intake manifolds now available with fuel rails to support massive power levels, we took this intercooler system up a notch as well. When you are making 1,500hp and racing for a 1/2 mile at a time, inlet air temps are key to making safe power. The PRORace air to water intercooler system is designed for the hardcore racer in mind.
– Dedicated trunk mounted Ice/Water tank
– Stewart Intercooler Pump with 1″ lines
– Massive 517 cubic inch intercooler core
– All charge tubing, mounting hardware, and lines included.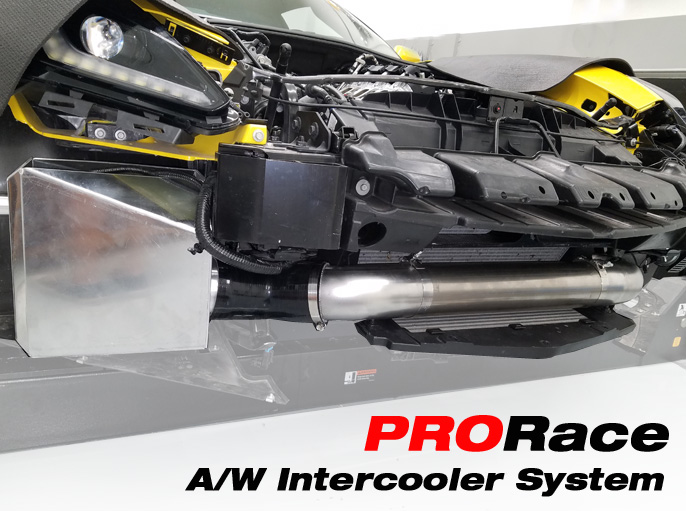 ---
LMR SETS THE BAR, NEARLY A 7-SECOND PASS IN STREET CAR!
9-second street cars are wicked fast, 8-second street cars are a rare breed…however running an 8.0 and knocking on the door of a 7-second pass in a full-blown street Corvette?!?!?! Yes, Late Model Racecraft may have just written the definition of insanity! Yes, this car still retains all factory amenities and still weighs in heavier than stock. The LT-1 engine has been upgraded to an LMR spec 416 cube monster and an RPM Powerglide transmission was swapped in to handle the power. The supercharger of choice is a ProCharger F-1X head unit, mated to a custom air to water set up from LMR.
No reason to delay this anymore, just watch this monster fly! (yes, that's 170mph at the end of the 1/4mile)
---
2018 C7, Z06, AND GRANDSPORT SYSTEMS (NOW SHIPPING)
ProCharger is happy to announce that we are shipping FULL SYSTEMS for 2018 Stingray and Grandsport Corvette C7's. These systems can come complete with ECU tuning, or be ordered as a tuner kit that is ready for your installer to spec the boost and provides custom tuning. (Z06 kits are tuner kits only, due to the variety of HP levels and combinations please see your dealer for details)
These 2018 systems feature all of the options that have made this C7 supercharger system so amazing for years.
– Head units ranging from P-1SC-1 to the F-1X
– 3 Intercooler System options (Air-to-Air for street/strip and street legal needs, Competition Air-to-Water, and new ProRace Air-to-Water)
– 3 Inlet Systems
– Intake manifold for additional fueling or methanol installation
– 8 rib or 10 rib drive systems.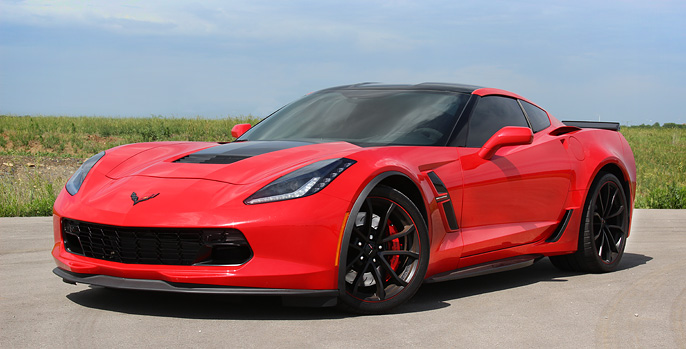 Showing system with the optional intake manifold, race inlet, and black finish.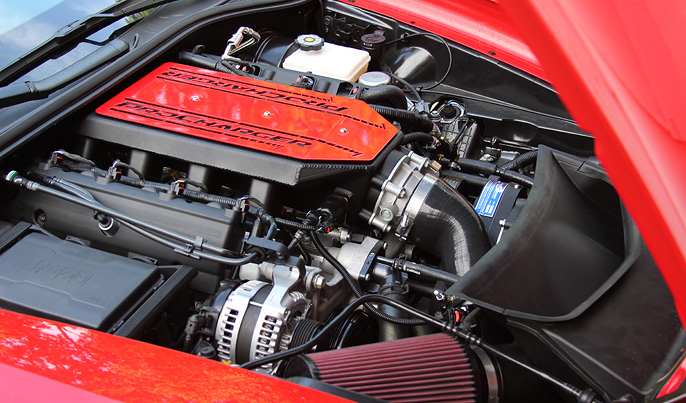 ---
ENGINE POWER BUILDS THE ULTIMATE CORVETTE Z06 ON TV!
Coming up very soon Pat and Mike will have a special episode that features an epic amount of horsepower. If high HP street cars are your thing, you will not want to miss this episode. Check your TV schedule and set those DVR's!

---
WANNA SET SOME RECORDS, OR JUST A WICKED FUN DRIVE TO WORK?
Give our sales staff a call or an email at the following contact methods below. We will be happy to assist you with any technical questions you may have about our systems, and the results you can expect. Thanks for reading!
Phone – (913) 338-2886 M-F 8:30am – 5:30pm CST
Sales Email – [email protected]
Tech Email – [email protected]