PROCHARGER & BPR TAKE ON THE NY AUTO SHOW WITH OVER 5000 HP!
WHEN 5,000 PROCHARGED HP SHOWS UP IN NY…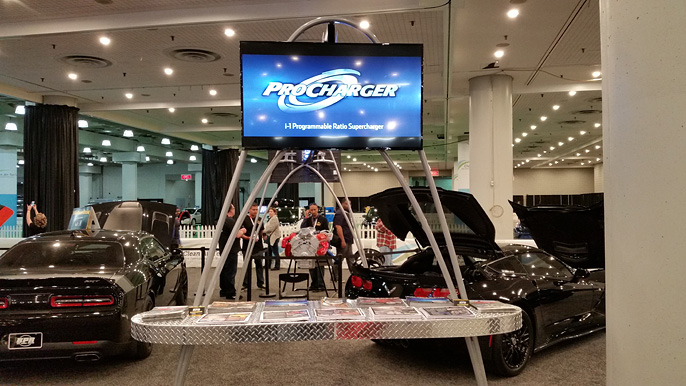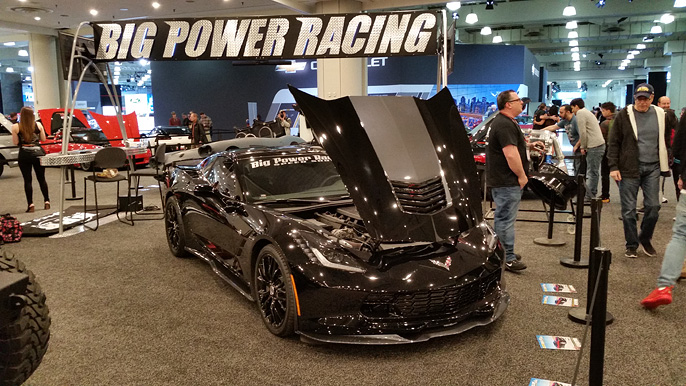 Big Power Racing in Bay Shore, NY has been raising the bar at the New York Auto Show each year, for the past five years, and this year was going to be no exception. When Chris with Big Power Racing contacted us to let us know that for 2016, most of the vehicles in the booth would be ProCharged and to see if we would be interested in coming to the show, we jumped at the opportunity.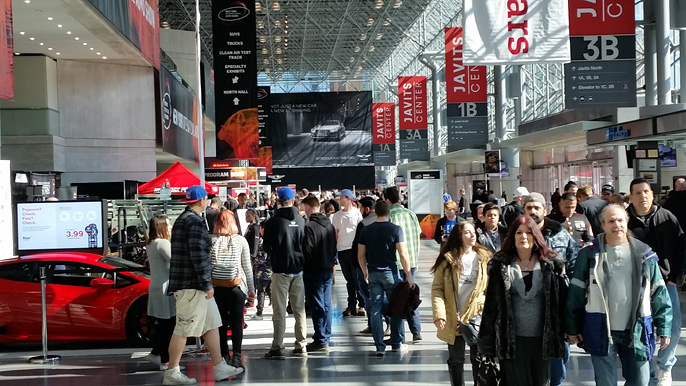 A LITTLE BACKGROUND ON THE NEW YORK AUTO SHOW…
This show is North America's first and largest-attended auto show dating back to 1900, held at the Jacob K. Javits Convention Center, New York, NY. This year the event was open to the public from Friday, March 25th through Sunday, April 3rd 2016. Over the course of 9 days, 1.1 million attendees visited the show, breaking the 1 million mark for the 9th year in a row.
From the moment the show doors opened, the booth was surrounded with people. We were delighted to talk to so many people, and it was great to be able to talk one on one with customers asking questions about our products, and discussing how we can turn their horsepower dreams into reality. With show hours going from 10am to 10pm, losing our voices by the end of the day was common.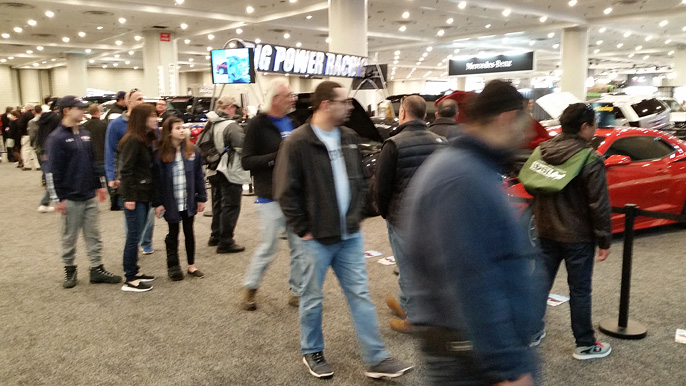 LITTLE BIT ABOUT THE PROCHARGED CARS ON DISPLAY…
All of the cars on display are daily driven. Customers were amazed to learn that that these high horsepower cars with show quality finishes are daily driven; a testament to the smooth power delivery of the Intercooled ProCharger kits. Crowds of people would gather to admire this 1969 Chevelle that was completely restored and built by Big Power Racing. The Underhood of the 1300+ horsepower 69 Chevelle Big Block with a ProCharger F-1R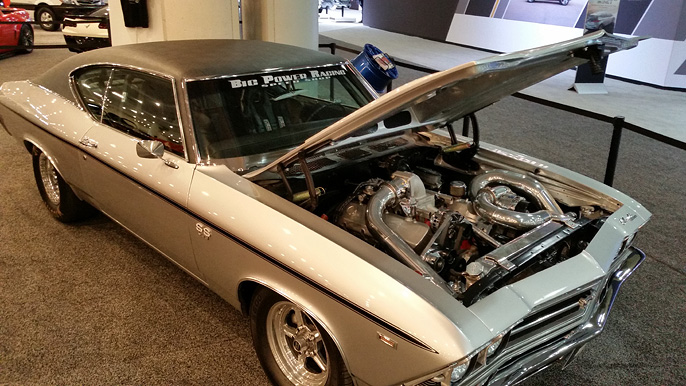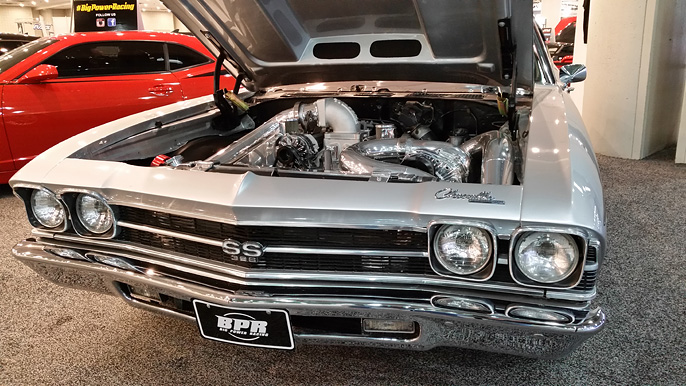 One of Big Power's own pride and joy, is this 1300+ horsepower 5th Gen Camaro LSX with a ProCharger F-1R.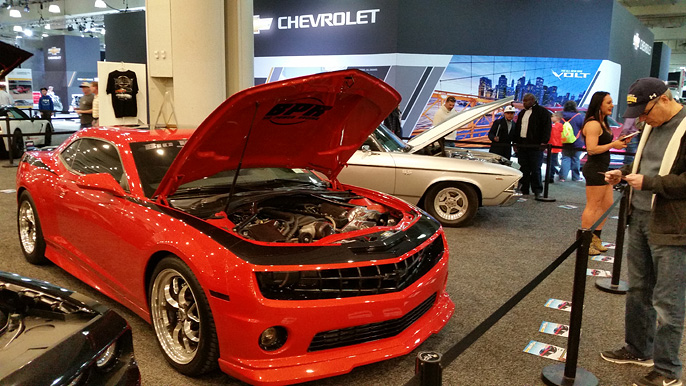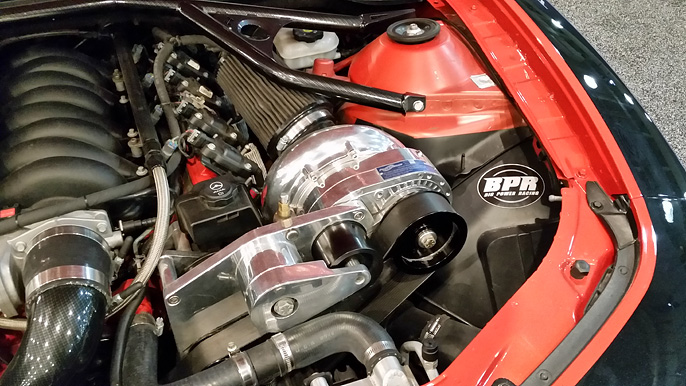 This 700+ horsepower Challenger 392 nick named "Hellcat killer", has a stock 392 engine & stock drive train and with a ProCharger P-1SC-1 system and is rumored to be faster than a Hellcat Challenger.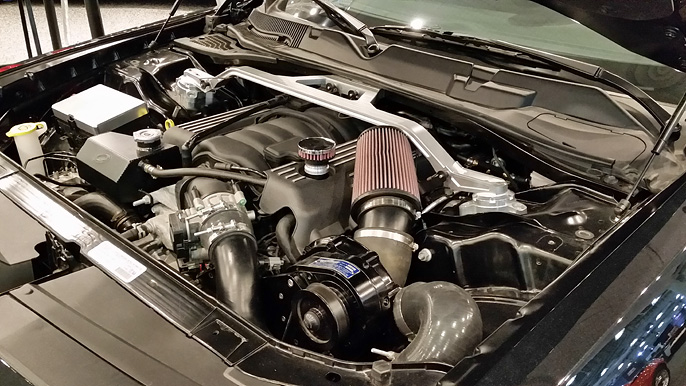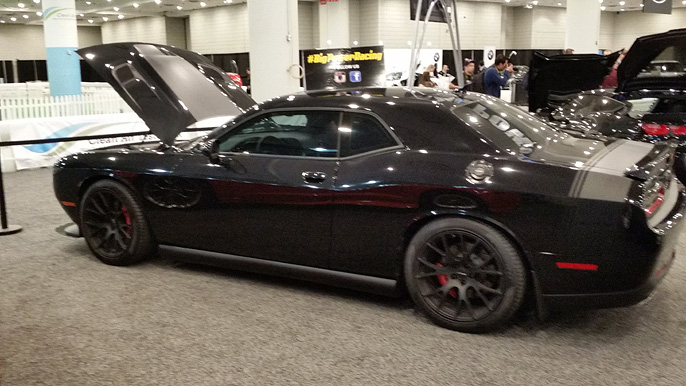 This 1000+ horsepower Blacked out C7 Corvette with a ProCharger F-1A-94 & ProCharger intake is what dreams are made of.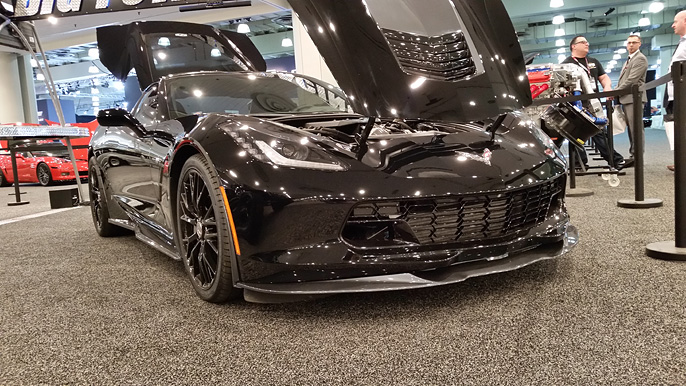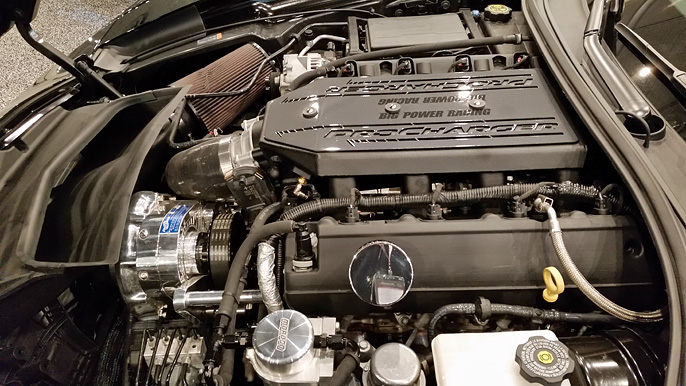 Pictured above is a 1000+ horsepower LSX454 engine display stand illustrating how forced induction works.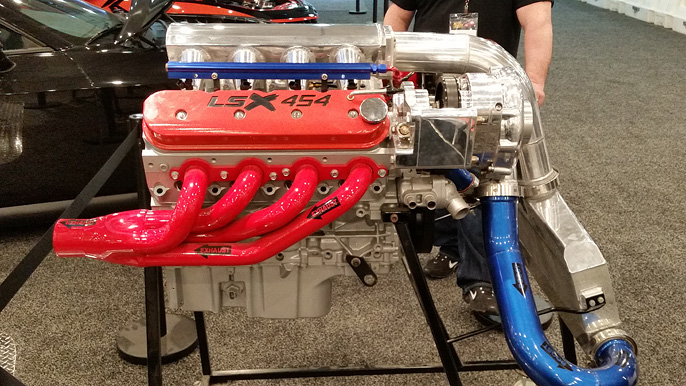 All this adds up to 5300+ horsepower built at Big Power Racing, & Powered by ProCharger Superchargers!
Now that we have shown you how to add BIG POWER to your car with PROCHARGER kits here are some additional sights from the 2016 New York Auto Show.
The New York Auto Show allows the public to see the latest and greatest cars along with future concepts from the world's leading Automotive Manufacturers. This year the "big 3" did not disappoint and brought the best ever lineup of 2016, 17, and beyond, modern American Muscle Cars, Trucks and SUVs! Here are just a few examples of brand spanking new vehicles just begging to be ProCharged: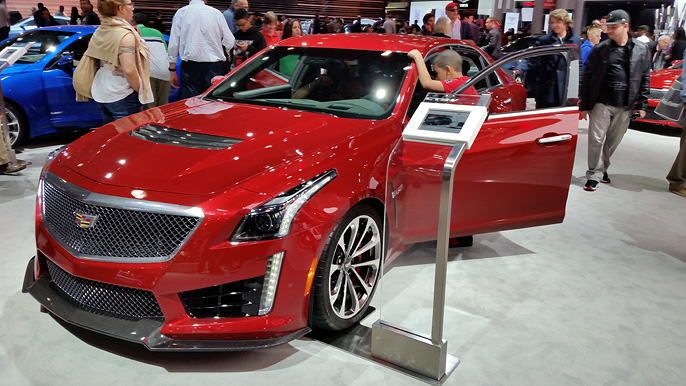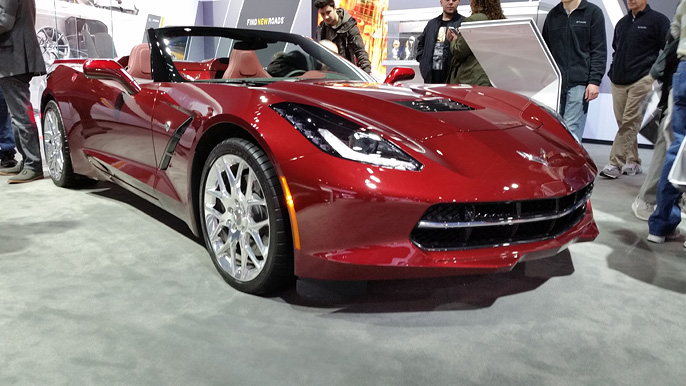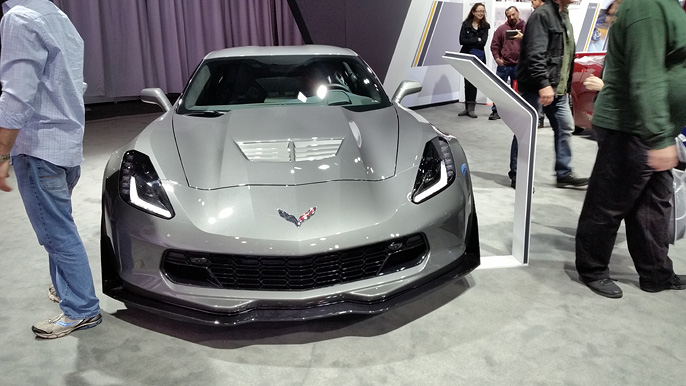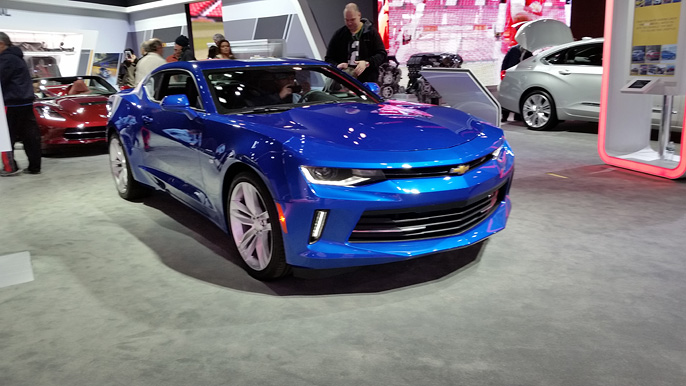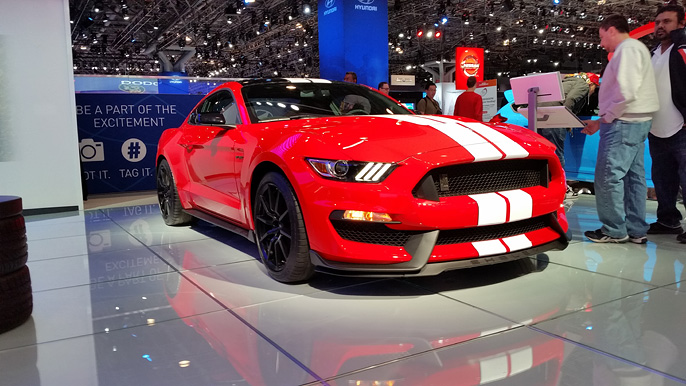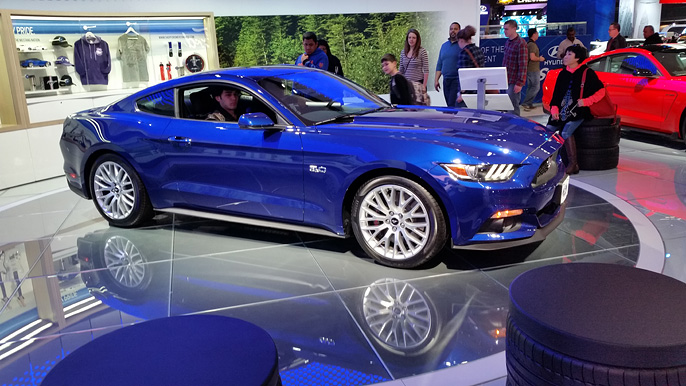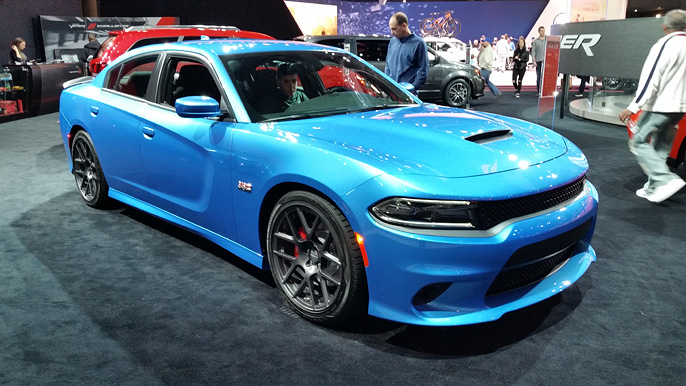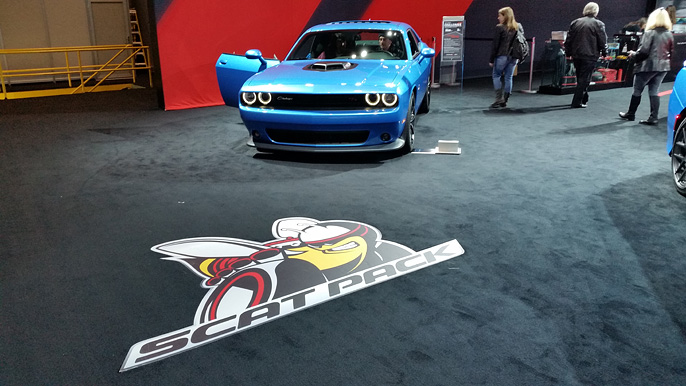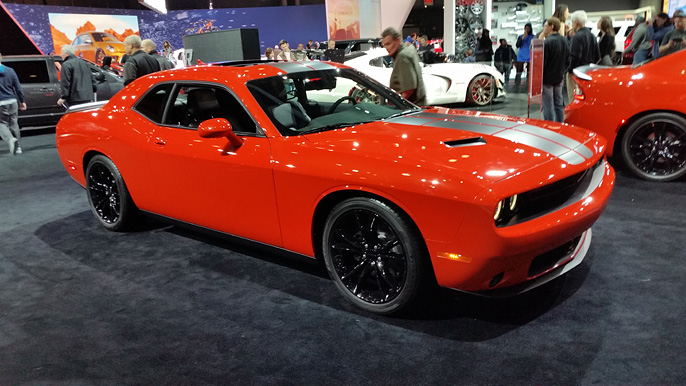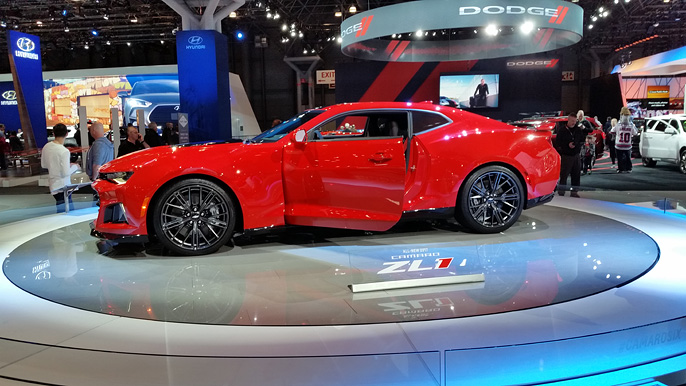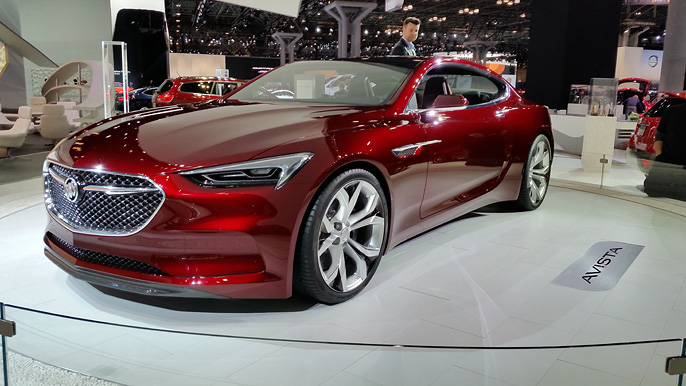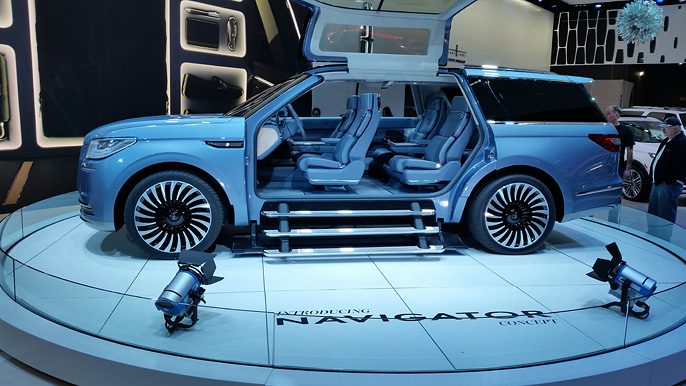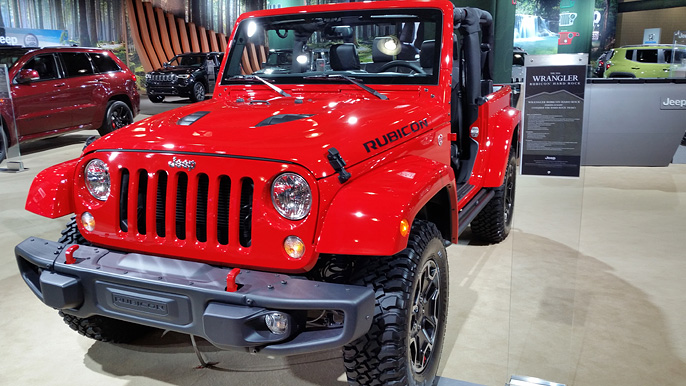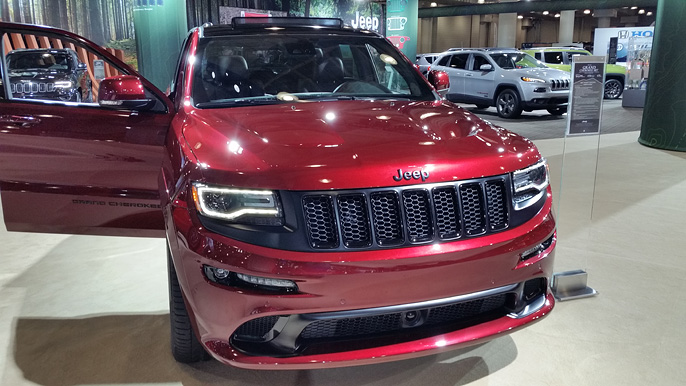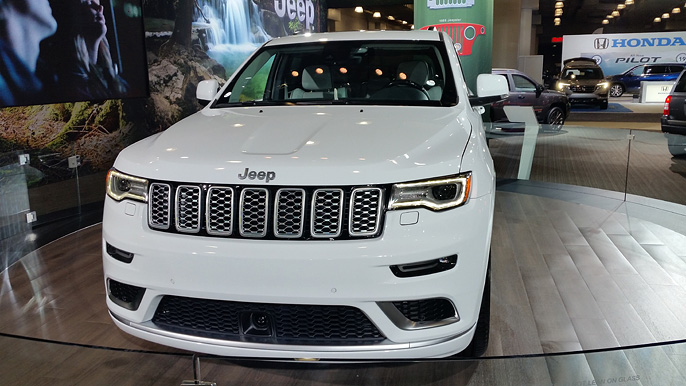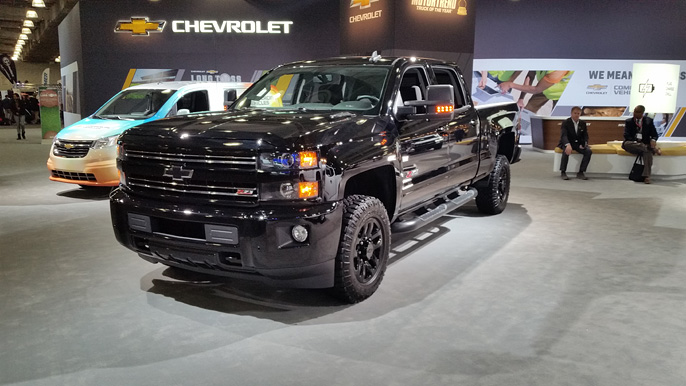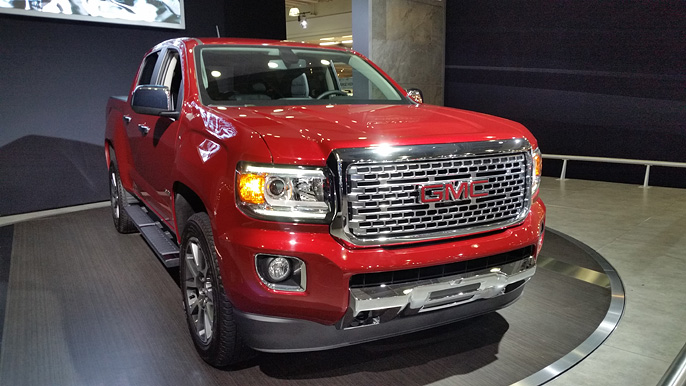 Well that concludes our wrap up of the 2016 NY Auto Show, and we hope you enjoyed it. If you have any comments or questions about the show or any of our products PLEASE give us a shout at 913-338-2886 or [email protected]