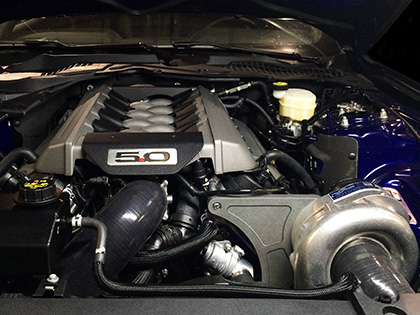 PROCHARGER BLOWS THE DOORS OFF 2015 MUSTANGS!
After months of media teasing on television, the internet, and in print magazines, the new 2015 Ford Mustang is finally here–and boy was it worth the wait!
Hype and flashy advertisements aside, the truth is that Ford knocked it out of the park again, and after ProCharger teased new Mustang owners with a quick dyno video and a shot of our 2015 Mustang supercharger system earlier this month, the phones erupted with calls asking (begging really) for more info. Who are we to deny you?
If you were to say that the proven 5.0L Coyote engine is the heart of the new Mustang GT, then you could also say the patented, self-contained P-1SC-1 head unit is the heart of our ProCharger Supercharger System. Built around it is a brand new and robust bracket system designed specifically for the 2015 Mustang engine bay, with the same quality and fit/finish you'd expect from ProCharger. Our clean slate approach allows us to build supercharger systems with distinct advantages for our customers, and frees us from having to cut corners by trying to retrofit existing kits to the latest models. Our "from the ground up" approach ensures reliability, reversibility, and of course, more Horsepower!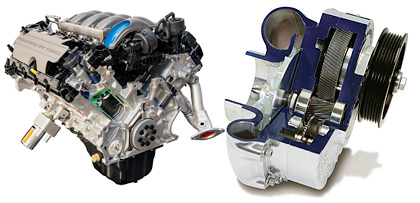 ProCharger is offering two supercharger systems for the 2015 Mustang platform, ensuring we have the perfect solution for all of our customers' needs. Whether your Stang is bone stock or an all out weekend track toy, you can trust ProCharger's 20-year dedication to bringing you the best, most complete, easiest-to-install, and most OEM-quality supercharger systems possible.
HO SYSTEM: Shipping 12.18.14
– Shared 6-rib drive system, with maximum belt wrap
– Belt can be changed without removing supercharger
– Pulleys can be changed without removing supercharger
– No cutting of radiator hoses
– No cutting or modifications to cooling fan
– 100% reversible
– Large cold air inlet
– Large air-to-air intercooler
– 100% Complete with tuning, larger fuel injectors
STAGE 2 SYSTEM: Shipping 01.15.15
– Dedicated 8-Rib drive system
– Upgradable to 1,225 HP F-1R Head Unit
– Larger and thicker air-to-air intercooler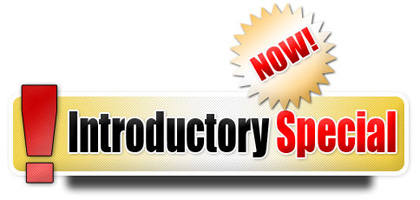 INTRODUCTORY PRICING SPECIALS!
For a very limited time ProCharger will be offering Introductory Pricing for the launch of our 2015 Mustang HO supercharger system!
We are taking orders now and Intro Pricing ends soon, so don't wait too long to call us at (913) 338-2886 or email us at [email protected] so we can get you in touch with a dealer in your area.
Enjoy the BOOST!
~ProCharger