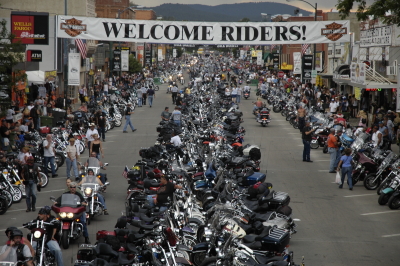 PROCHARGER ATTENDS MULTIPLE MOTORCYCLE EVENTS
In case you haven't noticed: it's motorcycle season! The ProCharger V-Twin crew has been burnin' up the highways getting to some great events, including the 2008 V-Twin Expo (Cincinnati, OH); Daytona Bike Week (Daytona, FL); Broc Glover's Breathe Easy Ride against Cystic Fibrosis (Temecula, CA); and most recently, the Myrtle Beach Bike Week (Myrtle Beach, SC). Missed us at those events? Don't worry, there are still two MAJOR motorcycle events where you can catch up with the ProCharger V-Twin Team: the Hollister Motorcycle Rally, July 6-8 in Hollister, CA, and at the BIG ONE – The Sturgis Bike Rally, August 4-10 in Sturgis, SD. At Sturgis, the ProCharger rig will be set up in Champions Park. Be sure to stop by, check out all the cool ProCharged Harleys and say "Howdy!" to Walt, Sergio and the rest of the ProCharger event team.
Click here to see the full ProCharger events calendar.