PROCHARGER AT THE 2012 INDY POWERSPORTS DEALER EXPO

You didn't have to go far to see ProCharger vehicles at the 2012 International Powersports Dealer Expo that was held Feb 17-19 in Indianapolis, IN. Directly inside the doors of the new V-Twin portion of the show was the record setting ProCharger bike of Jody Perewitz. This bike uses a B-1 supercharger on a 100" engine and makes just over 200HP. This was enough to push Jody over the 203 MPH mark during the 2011 Bub Bonneville Speed Week.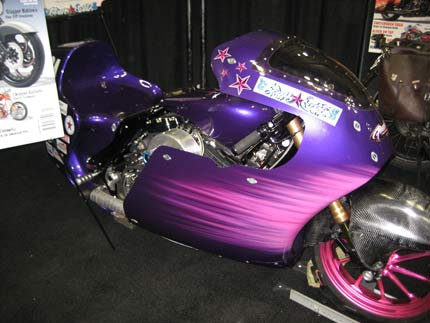 For more information about this and other award winning V-Twin applications, check out the V-Twin supercharger page.
Dealer Expo attendees also got an up close and personal look of the new ProCharger Intercooled supercharger system for the Polaris RZR XP 900 UTV displayed at the Dynojet booth. This high-performance UTV is currently sporting over 109 rear wheel horsepower on a completely stock engine using our standard A-1R supercharger with 8 pounds of boost.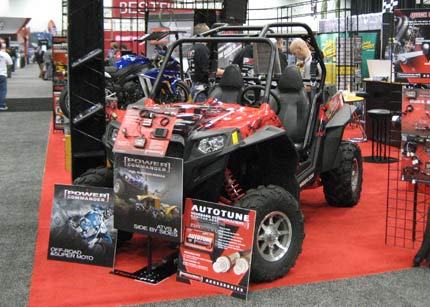 For more information about ProCharger's exciting new line of Powersports products, check out the Powersports page.