PROCHARGER ADDS BOOST TO THE AL UNSER JR. EDITION CAMARO
When Big Power Racing was looking to add a supercharger to their limited edition Al Unser Jr. Camaro, they wanted the best. What better supercharger to power this Champion's Camaro, than the supercharger that builds Champions year in and year out. The ProCharger D-1SC system on this Camaro cranks out over 600+ HP on pump gas, yet remains mild mannered for daily street use. The perfect blend of power and refinement that Al wanted in a car that carried his name.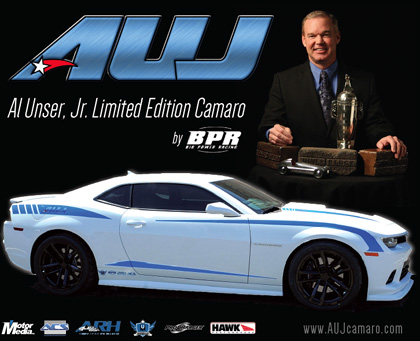 The fit and finish under the hood matches the theme of the car perfectly, and the polished finish option on the ProCharger D-1SC head unit grabs your attention and lets you know that this Camaro makes some serious HP.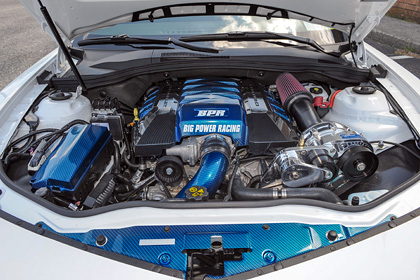 The exterior has also been enhanced with the addition of larger wheels, road race spec tires, and a vast assortment of aerodynamic add-ons. Not to mention a large front opening to supply fresh cool air to the massive ProCharger air-to-air intercooler–perfect for days out at the track.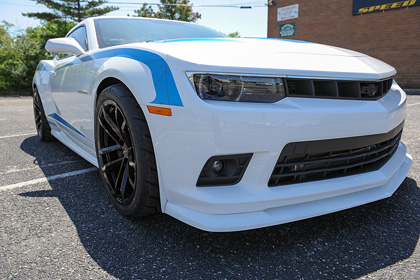 The exhaust has been enhanced by the addition of headers by American Racing Headers, and we don't have words to describe how good this car sounds from behind–which is the view most will see of this supercharged monster as it leaves them in its dust.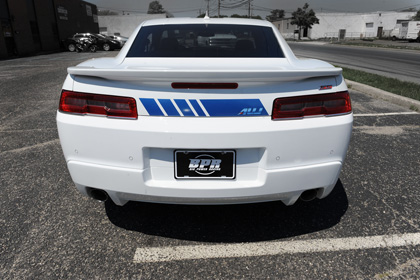 Here are some images from The Al Unser Jr. Camaro special debut at the Indy 500. Not only was this car front and center for some coverage with NBC, but it also got to spend a little time with the Camaro Pace car, and then enjoy some time on the track.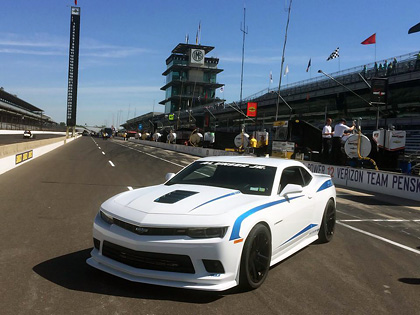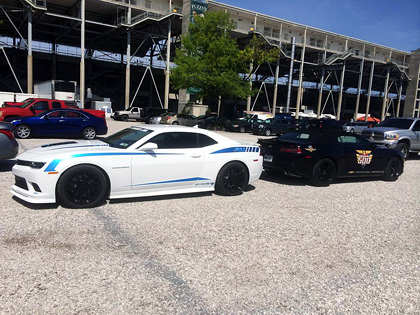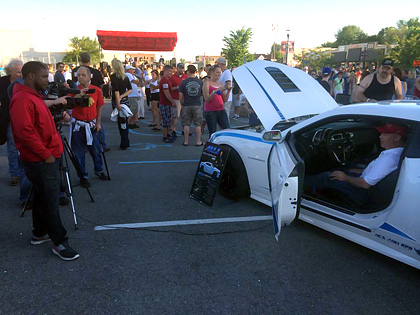 Here are some images of Al laying down the first pair of signatures on the car.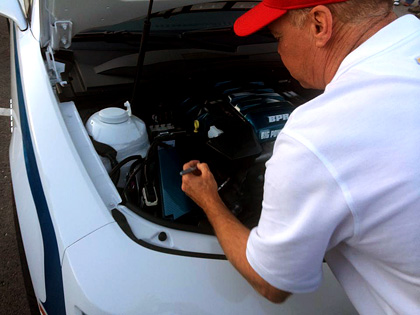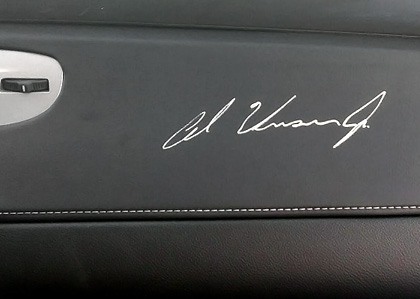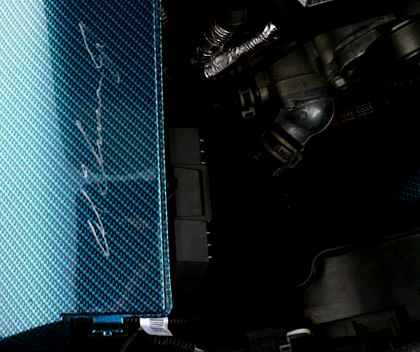 Visit the following link for more details about the Al Unser Jr. Camaro www.aujcamaro.com
For information about 2010+ Camaro SS ProCharger Systems and Tuner Kits, please visit our main page at