PROCHARGER 2012 REBATE – SAVE UP TO $500
Looking for more power? Looking to save some cash, too? Do we have a deal for you! 2012 ProCharger Cash Back Retail Rebate.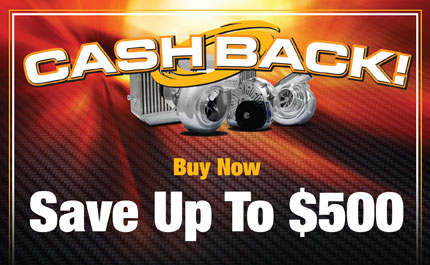 Here's how the ProCharger Cash Back Retail Rebate program works:
Step 1: By Nov 19, 2012: Purchase any auto or truck/SUV ProCharger Supercharger System or Kit, street or race, from a ProCharger dealer between October 15, 2012 and November 19, 2012 and you get up to $500 cash back. This program isn't limited to just a few systems and kits, oh no: we're talking about the entire selection of automotive and truck systems and kits!
Step 2: By Dec 15, 2012: Retail Customers must then fill out the ProCharger Retail Rebate Form (available at ProCharger.com/rebate) and mail it to ProCharger along with a copy of their purchase receipt. Rebate forms must be postmarked by December 15, 2012.
Step 3: Retail customers should receive their rebate check in the mail within 4 – 6 weeks from the postmark deadline (Dec. 15, 2012).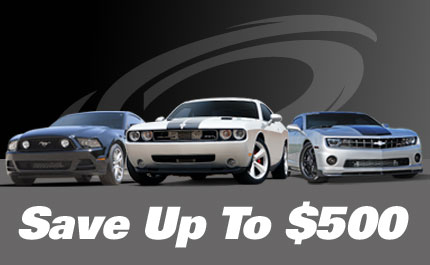 That's all there is to it. If you can handle the extra power of a ProCharger supercharger and want to pocket some extra cash, there's never been a better time to make the move to The ULTIMATE Power Adder®, ProCharger.