PROCHARGED RACERS RACK UP RECORDS AT BONNEVILLE EVENTS
Whether it's on four or two wheels, ProCharger-equipped racers continue to rack up record-setting passes on the world famous Bonneville Salt Flats.
Bonneville Speed Week is the premier land-speed event in the world. Featuring both cars and motorcycles, ProCharger-equipped racers have been setting their sights on a wide assortment of class records for the past several years, including using ProCharger-power to claim "World's Fastest Production Mustang" and "World's Fastest Camaro" records.
Goldman+Shore Racing
In 2010, there was a new team taking to the salt with ProCharger power. Goldman+Shore Racing out of Payson, AZ used a ProCharger F-1R with a custom cog drive on their fully-built GM straight-six engine in their 1930's style Ford roadster. When the salt had settled, drivers Clay Goldman and Gordon Foster had both made 200+ mph passes; 207.686 on the short course, and 220.953 mph on the long course, setting two class records in XXO/BFR.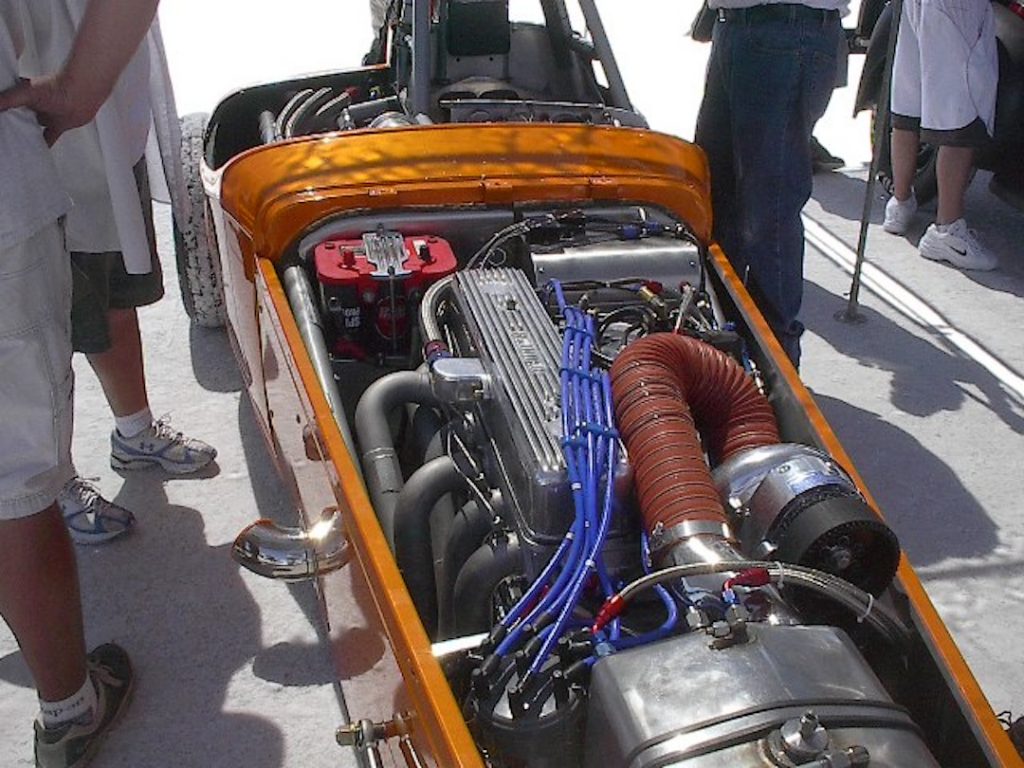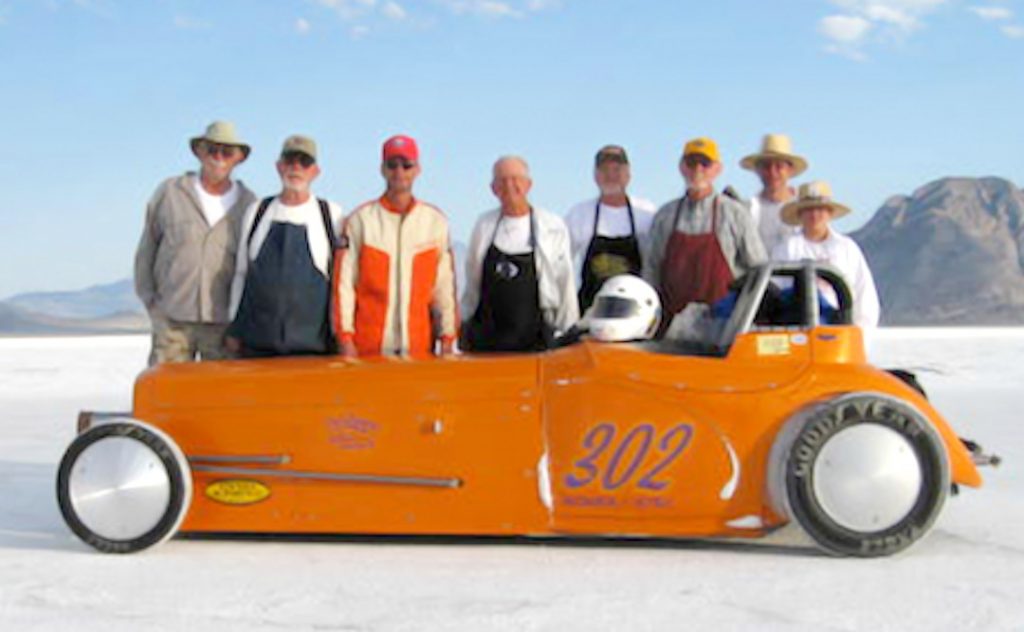 Goldman+Shores Racing: Record-Setting Chevy
Another classic high boy-styled roadster, also equipped with a ProCharged Chevy straight-six and raced by Vince Norton, made a 202+ mph pass before being sidelined with mechanical issues.
BUB Motorcycle Speed Trials
Now in it's 7th year, the BUB Motorcycle Speed Trials continue to be solely dedicated to motorcycles. This event offers world and national record breaking opportunities to top contenders in many classes. Since land speed records are an average of two passes a rider must first make a down run that has to qualify, or be higher than the current record in the class, and then run a return pass in the opposite direction. The average speed of the two passes determines a new record or not.
With numerous ProCharger-equipped motorcycles at the event, it was just a matter of time before the records started falling.
World's Fastest Bagger – OFFICIALLY!
With the unofficial record set earlier in the year at the Maxton Mile event (182.5 mph), Tom Reiser (TR) and his T-Man Performance Racing Team set off to the salt flats of Utah to make their World's Fastest Bagger record claim official.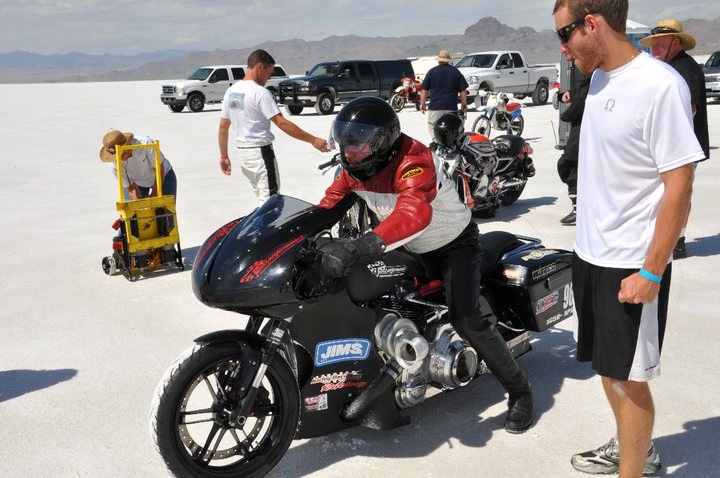 Running essentially the same combination as they did at Maxton (98-cid, ProCharger C-1 and custom-intercooler), TR and his crew made their Bonneville adjustments and proceeded to shatter the previous bagger record. Making the required two passes, TR now officially holds the record for the World's Fastest Bagger with a staggering 183.77 mph! Congratulations to TR and the T-Man Performance Racing team for their outstanding record-setting performance.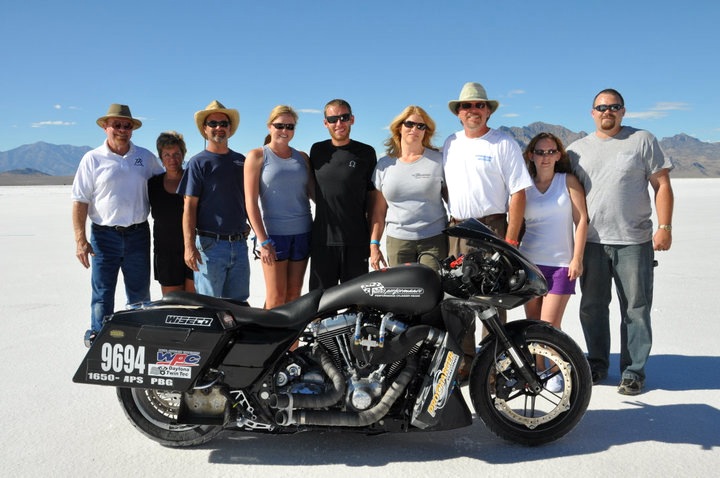 T-Man Performance Racing: World's Fastest Bagger
Klock Werks Racing Records
The Klock Werks Team showed up in force, with multiple motorcycles and multiple riders, including the mother-daughter-daughter team of Laura, Erika and Karlee Klock. Riding a ProCharger B-1 supercharged and intercooled 2006 Harley Dyna named "Dyna-MITE", both Karlee and Erika entered the 150 mile-per-hour club with passes of 151.754 and 150.239 respectfully. Thus, each sister received their 150 mph medallion, and each got a record in different classes on the same bike!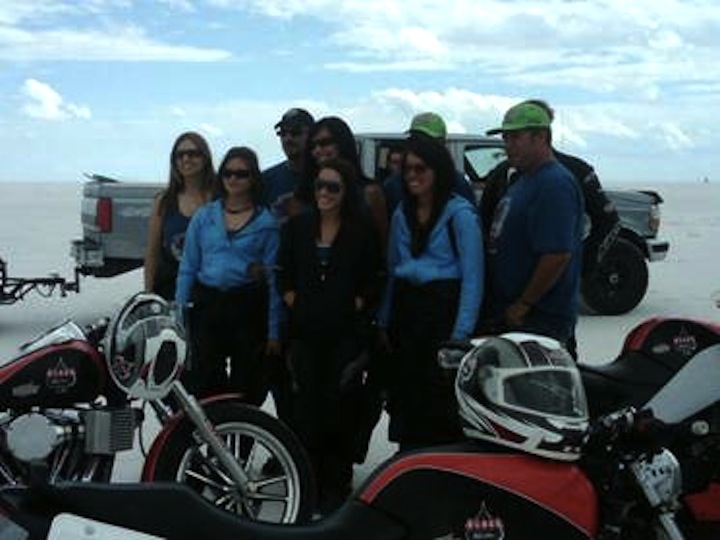 Congrats to Erika, Karlee and the entire Klock Racing crew on their outstanding accomplishments in 2010. Follow this link for more information.
Two wheels or four wheels, concrete runways or salt flats, ProCharger is the Ultimate Power Adder for your land-speed record aspirations.