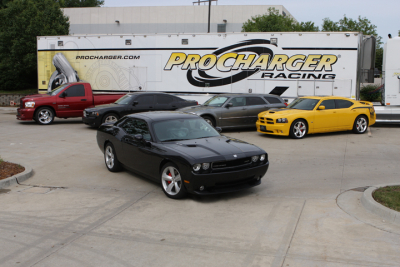 PROCHARGED POWER FOR YOUR HEMI…EO, EO, EO
California, you asked and we answered. We are pleased to announce CARB certification for the ProCharger High Output Intercooled Systems for the HEMI platform. The certification (executive order) D-365-7 covers all 5.7L and 6.1L cars from 2005 – 2010, and 5.7L 1500 series trucks from 2004-2008. So no matter if you have a Charger, Challenger, 300, Magnum or Ram truck, we have the emissions legal horsepower solution you are looking for, ProCharger.
With the industry's best supercharger lineup and the most efficient designs on the market, Intercooled ProCharger systems not only produce the largest power gains available, but are also emissions friendly.
Stay tuned as emissions testing will be underway soon bringing Ford and GM applications current through 2012. Emissions legal power, from the one and only ProCharger.