PROCHARGED GTO'S SERVING NOTICE ON THE STREET AND AT THE TRACK
While their late-model revival may have been short lived (2004 to 2006), Pontiac's last GTOs featured both LS1 and LS2 engines and have now gained a cult-like following. And if it's an LS-powered performance car, ProCharger has an intercooled supercharger solution for it.
Since the first GTO supercharger system went out the door, ProCharged GTOs have been serving notice, both on the street and at the track, that ProCharged Pontiacs offer truly outstanding performance. Recently, a couple of ProCharged GTO's have been turning heads, in print, at the track and on the internet.
The Pursuit of ProCharged Perfection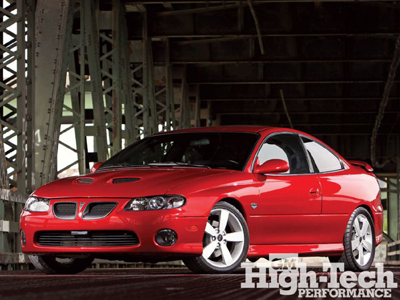 A recent issue of GM High-Tech Performance included a feature on a beautifully stealthy, 2006 GTO equipped with mildly-modded LS2 equipped with a ProCharger F-1D self-contained supercharger and air-to-air-intercooler. This amazing car has laid down 747 rwhp and is driven daily!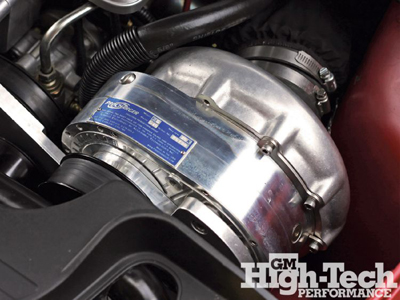 Check out the online version of the article here. Kudos to owner Matt Nigro and the guys at long-time ProCharger dealer, House of Boost on building this oustanding under-the-radar GTO.
First IRS GTO in the 8's
Travis Wester's 2005 Pontiac GTO is anything but under the radar. Wester and his silver GTO have been in pursuit of the magical first-in-the-8s drag racing pass in an IRS-equipped GTO (IRS is a less-than-ideal suspension geometry for high-horsepower drag racing duty).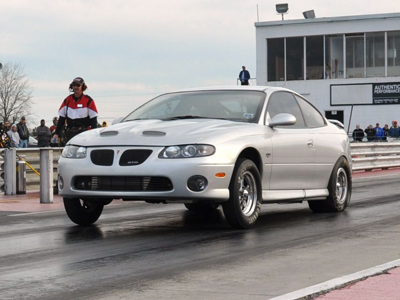 Drag racing a street car is a combination of getting the horsepower from the engine to the rear tires as effectively as possible. Wester uses a Hendrix-Engineering IRS combination that has now allowed him to put even more of that ProCharger F-Series supercharger power to the rear tires of his 3,840 lb. car and recently, became the first IRS-equipped GTO to break into the hallowed 8-second zone with to-date best pass of 8.95 @ 154 mph. Check out the video below.
Wester's car is powered by a 427 cid, LS7-based engine equipped with a ProCharger F-1R supercharger and air-to-air intercooler. On the chassis dyno, Wester's GTO has put down 1,018 rwhp and 915 ft. lbs. of torque with 20 psi of boost from the ProCharger.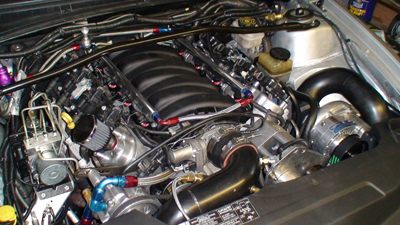 For the most part, 2004 – 2006 GTOs are outstanding performance vehicles, but of course, they are made even better with the addition of an intercooled ProCharger supercharger. Check out our full line of GM supercharger systems and tuner kitshere.