PROCHARGED '64 NOVA: TOP 10 MUSCLE CAR OF THE YEAR IN CHEVY HIGH PERFORMANCE MAGAZINE
Representing all that is good about the legendary small-block Chevrolet engine, a ProCharger equipped 1964 Chevy Nova was recently selected as one of the Top 10 Muscle Cars of the Year by Chevy High Performance magazine.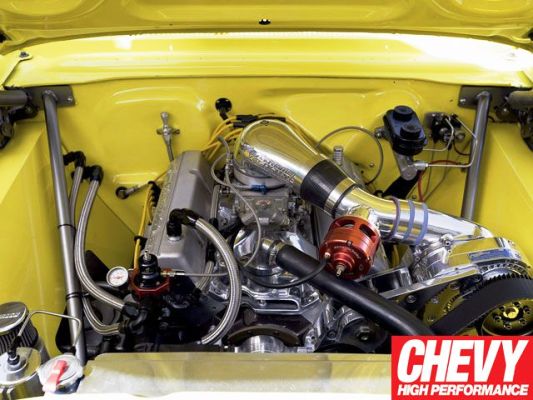 Running a fully-built, 406 cid small-block Chevy, the cog-driven ProCharger F-1R has propelled the shoebox Chevy to a best time of 9.14 at 145 mph. Not bad for a car that was built for both street and strip duty.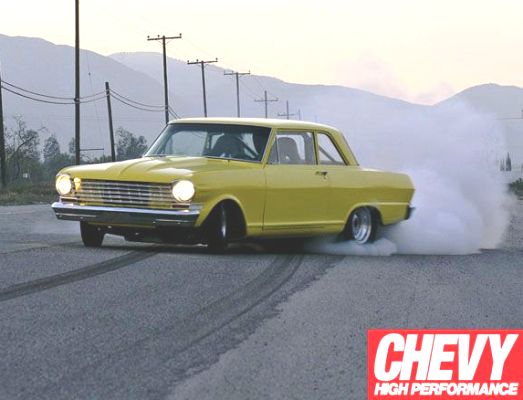 Originally featured in the Nov. '09 issue (Forever in the Life), the bright yellow Nova finished in the number two position in CHP's year-end summary that appears in the Jan 2010 issue.
ProCharger-equipped Pacific Street Car Association racer, Al Jimenez's 1,500 HP 1973 Camaro also finished in the Top 10 voting. The PSCA's 2008 Wild Street Championship winning car was featured in the June 2009 issue of CHP.
Thinking of building your own ProCharger-equipped carb Chevy creation? Download the ProCharger Carb Chevy catalog here.