PROCHARGED 2010 SS CAMAROS LEAD THE HORSEPOWER RACE
There's no denying that Chevrolet has a gold-medal winner in the 2010 Camaro, especially the LS-powered SS models. And when it comes to taking horsepower to Olympian levels of power combined with real-world, everyday driveability, more new Camaro SS owners are turning to ProCharger than any other force induction power adder. Period.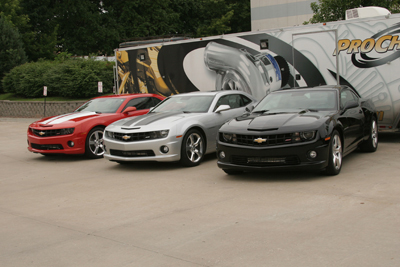 The fact is, ProCharger's patented and proven, self-contained intercooled supercharger technology is out front and pulling away, both in overall popularity and performance. On the street and on the track, ProCharger-equipped 2010 Camaro SS owners are making some powerful statements.
Fastest 2010 Camaros
The GM High-Tech Performance web site is keeping a scoreboard, tracking and updating top late-model Camaro performers. As of mid-February, a ProCharger-equipped car is at the top of this list. Nitrous, turbos and PD blowers, it doesn't matter – they are all falling short of the power and performance of Late Model Racecraft's ProCharger F-1R-equipped Camaro. As we noted in an earlier post, LMR and ProCharger was the first combination to get the new Camaro into the 9's with a nice 9.98, 144 MPH pass in November 2009.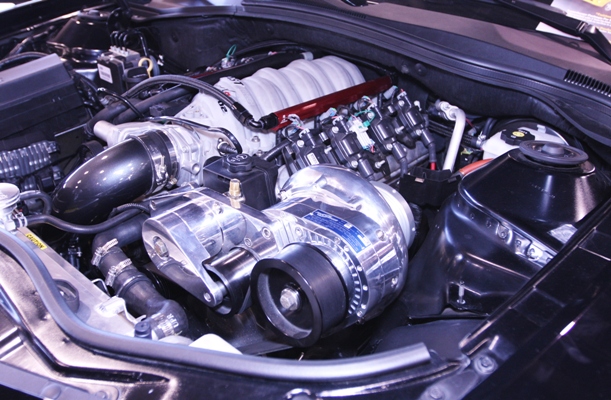 Check out GM High-Tech's "Fastest 2010 Chevy Camaro" list here.
David Caine's 1,000+ HP Camaro SS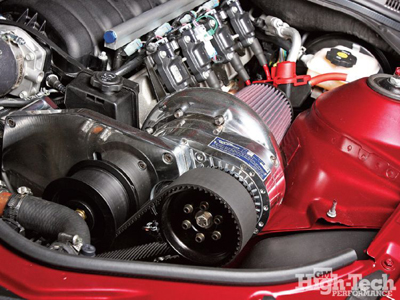 With the relative calm before the racing season storm, here's another high-horsepower, ProCharger-equipped 2010 Camaro SS that will be taking to the track very soon. With his built LS engine and ProCharger F-1C combination making 1,048 hp on the engine dyno, there is no doubt that David Caine's Camaro will soon be joining the 9 second Camaro club. Check out the March 2010 issue of GM High-Tech Performance for a feature on this car or click here for the online version.
Looking for the ULTIMATE Camaro Power Adder? Check out the industry-leading lineup of 2010 Camaro SS ProCharger supercharger systems here.