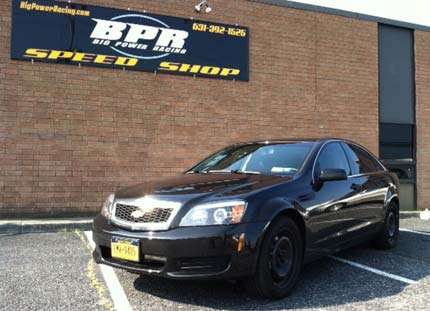 PROCHARGE THE POLICE?
ProCharger brings you the best, most extensive line of bolt-on supercharger systems in the industry. From time to time there are vehicles introduced with low production numbers or limited availability and it is not economical for a manufacturer to design and produce supercharger systems for them. While virtually every vehicle could stand to benefit from ProCharger power, it is just not feasible for a manufacturer to invest in low volume or one off kits.
This is where having the largest and most experienced network of installing dealers comes into play. When a customer comes through the door looking for power, our dealers turn to ProCharger. Ask Chris at Big Power Racing in Long Island, NY. When he had an opportunity to get his hands on a brand new 2011 Chevy Caprice with the L77 police interceptor package, Chris knew the answer was to ProCharge it.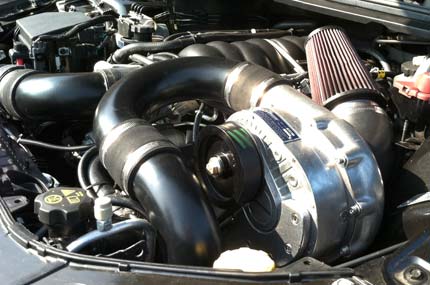 The Caprice which is based on the Australian made Holden Commodore, comes from the factory with a 6.0L LS engine rated at a rather modest 355 HP at the crankshaft. Chris and the guys at Big Power Racing started with a ProCharger Intercooled D-1SC Tuner Kit for a Pontiac G8. After a custom set of American Racing headers and some modifications, they were ready to strap this beast to the dyno. The end result is an impressive 571 crankshaft HP, 457 RWHP which is more than a 60% power gain! According to Chris, the ProCharged Caprice is amazing and someone would be hard pressed to outrun the authorities if they were being chased by this interceptor.