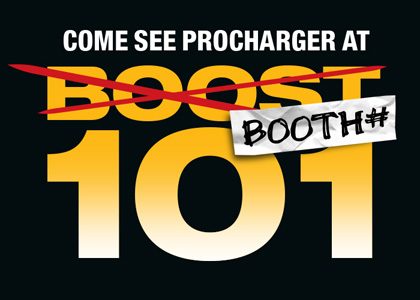 PRI BOOTH CAR ANNOUNCEMENT, AND 2014 RACING REVIEW
With the PRI show just around the corner, we wanted to give you a sneak peak of the featured car in our booth this year. ProCharger will be proudly displaying the LSx powered Ford Mustang owned by Eric Gustafson and the R&E Racing crew. The accomplishments this car stacked up over this year have just have been amazing.
– 2 Class Championships in 2014
– 2 National Records
– Event win at Street Car Super Nationals
– Record setting runs all year
Come stop by booth #101 to get an up close look into what makes this LSX powered Stang Fly!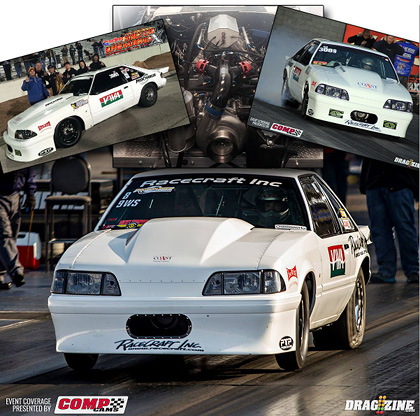 Every year for the past 16 years ProCharger has come to the PRI show announcing new products for the upcoming racing season, and the 2014 show will be no different. This year alone, half of the championships were won using products that we released in the past year.
In fact the F-1X-12 alone produced 2 championships and 4 national records, with the F-1X-12 demonstrating ProCharger durability at extreme horsepower levels by not having a single unit fail the entire season. Check out our PRI Blog HERE for a map to our booth!
(Click for a Video of Rob Goss's x275 Record 6.97 with F-1X)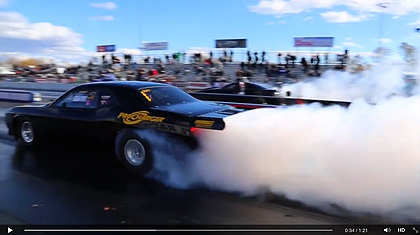 2014 was a big year for so many ProCharger-powered racers, that it's been hard to keep track of all the records, event wins, #1 qualifiers, etc, and it would take a much longer blog post to list them all. However, the theme from this year is that no matter if it has 4 wheels or 2, big tires or small radials, ProCharger-powered machines win races, set records, and win Championships. Having a highly efficient, reliable supercharger at the demanding HP levels of heads up racing means more time to focus on suspension tuning and getting the car down the track.
ProCharger knows the amount of hard work and dedication that goes into each race season, so from all of us at ProCharger, here's a true "Congratulations" to all ProCharger powered racers!

(In no particular order)
Bart Tobener F-1C-10.5
NMRA Renegade Champion
Nina Gusler P-1SC-1
NMRA Truck and Lightning Champion
Eric Gustafson F-1X-12
NMCA West Street Outlaw Champion
WCHRA 275 Drag Radial Champion
Erick Aldrich F-1R
NMCA West Outlaw 8.5 Champion
Doug Sikora F-3R-136
PSCA Outlaw 10.5 Champion
2014 National Records Held!
(In no particular order)

Farkouh/Fillippides F-1C-94
NMCA/LSX EFI Real Street Fastest Car 7.84@176
Fastest 5th Gen Camaro IRS 7.67@179
David Pearson F-3R-130
Fastest Car on 275 Drag Radials in the World, 4.16@173
Rob Goss F-1X
x275 Record Holder 6.97@201
Worlds Fastest Gen3 HEMI 6.97@201
Bart Tobener F-1C-10.5
NMRA Renegade Fastest Car 7.94@173
Eric Gustafson F-1X-12
NMCA West Street Outlaw Fastest Car 6.98@203
WCHRA 275 Drag Radial Fastest Car 4.50@164
PSCA Wild Street Fastest Car 4.45@162
Erick Aldrich F-1R
NMCA West Outlaw 8.5 Quickest Car 5.17@141
Doug Sikora F-3R-136
PSCA Outlaw 10.5 Fastest Car 4.21@176
Andy Manson F-1X-12
NMCA Street Outlaw Fastest Car 6.94@201

You can't go to a track/shop/garage without hearing about 275 radial racing. And ProCharger is proud to power the (2) fastest cars on the planet running 275s!
#1) David Pearson 4.16@173 F-3R-130
#2) "Mustang" Mike Modeste 4.17@179 Twin F-1X's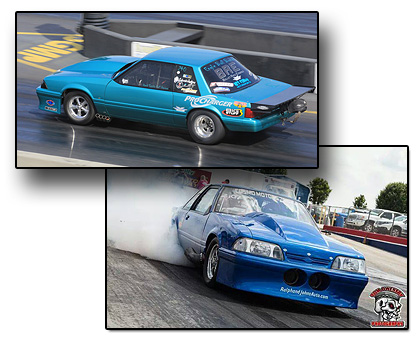 2015 Racers to Keep your eye on!
(In no particular order)
Enzo Pecchini 4.13@188
Fastest 315 Radial ProCharger Car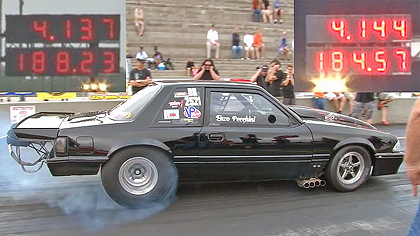 Billy Meadows 3.83@194
Fastest ProCharger powered Car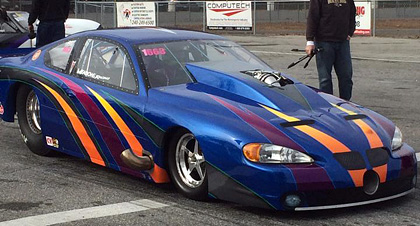 Andrew Johnson 3.76@196
Fastest ProCharger powered dragster
NHRA Top Dragster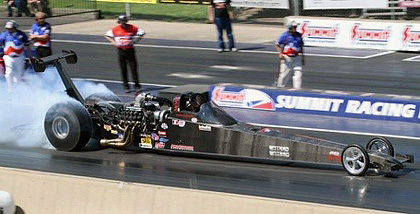 Ralph Hardesty 6.89@208 in 3550lb car!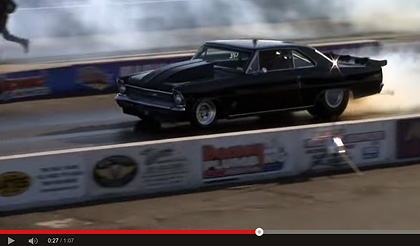 Chuck Haubiel NHRA Comp Eliminator