NOW AVAILABLE: PROCHARGER SYSTEMS FOR 2010 MODEL YEAR HARLEY-DAVIDSON "BIG TWINS"
Leading the way once again, ProCharger now has complete intercooled supercharger systems and tuner kits available for 2010 model year Harley-Davidson V-twins, including Touring, Softail, Dyna and now, the TriGlide models equipped with stock or modified Twin Cam 96-, 103- or 110+ cubic inch engines.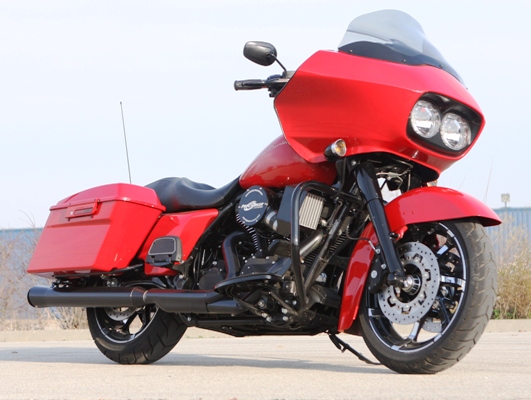 With 8 to 10 psi of intercooled boost, owners of these bikes can expect to see gains of 40 to 80 hp while still maintaining everyday rideability and comfort. HO Intercooled Systems come complete with the self-contained supercharger, air-to-air intercooler, all necessary tubing, bypass valve, fuel injectors and engine tuning module.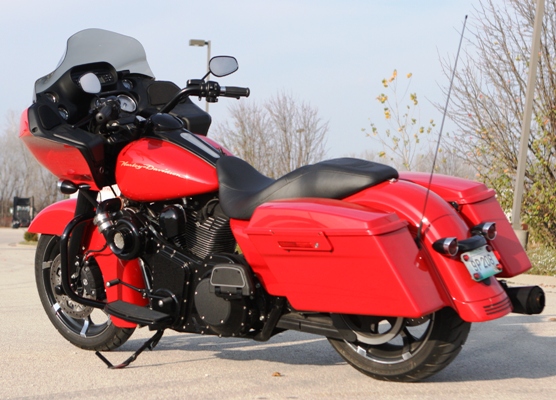 With this updated and extensive line-up, ProCharger now has a bolt-on self-contained, intercooled supercharger system available for virtually every model of air-cooled "Big Twin" H-D motorcycles from certain 1984 models up to the latest 2010 H-D bikes.
Check out the full line-up of these award-winning ProCharger supercharger systems for H-D motorcycles here.
Barnett Harley-Davidson – Supercharging a Harley

One of the largest H-D dealers in the country, Barnett Harley-Davidson, recently ran both an online article, "Supercharging a Harley". Editor and long-time Harley rider, Buck Manning did a very good job of detailing the benefits of a riding a ProCharger-equipped H-D from a true rider's perspective.
Manning caught up with ProCharger's Senior Performance Technician, Sergio Shifman, and got the low down on a "one-day hop-up of your Twin Cam to double the stock rear wheel horsepower power with no pesky problems like starter motors that can't turn over a high-compression engine or excessive heat roasting your chestnuts over an open fire" sounds like a really good idea!
Check out the story by visting the Barnett web site and be sure to pick up a copy of the March 2010 issue of Barnett's Magazinefor a feature on a 195 hp ProCharged FBI (Fat Baggers Inc.) custom and a profile on Walt Sipp, ProCharger V-Twin Product Manager.