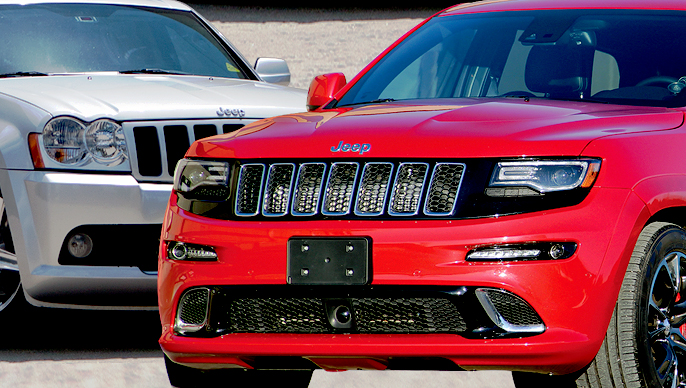 NEW RACE INTERCOOLER OPTIONS FOR BIG POWER 2012+ AND 2006-10 GRAND CHEROKEES!
When Jeep first introduced the 4,800lb SUV known as the "SRT8" to the masses, we doubt the first thing people thought was, "Lets make this a 1000hp, Supercharged 9-second Ride". Over the years though, this heavy weight SUV have become a force to be reckoned with on both the street, and at the track. Just look at this ProCharger F-1A-94 supercharger powered machine.
With the powerhouse HEMI's backed by an awesome all-wheel-drive system, these SUV's are a perfect match for ProCharger supercharger systems. They get plenty of power (with the necessary traction to put that power to the ground), ensuring that all passengers will be firmly planted in their seats and trying to catch their breath as the driver pushes down on the "loud pedal."
*Click for Larger Image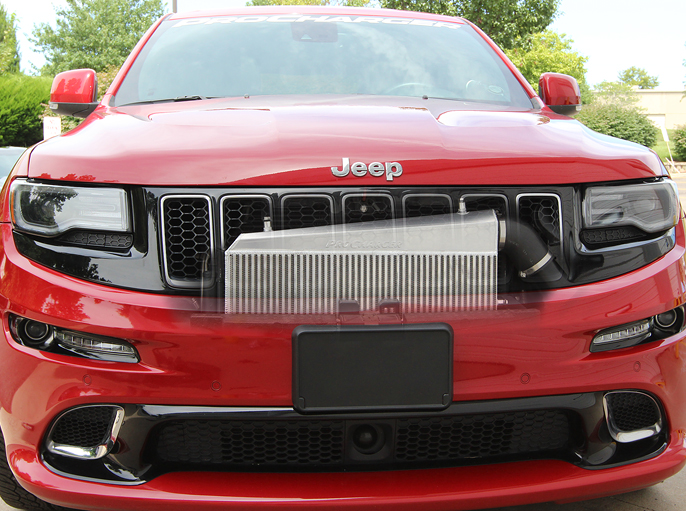 For those taking these Jeep SRT8's to the next level and need an intercooler that can support 700, 800, 900 and even 1000+HP, ProCharger superchargers has your answer!
For the 2010-06 Jeep Grand Cherokee (6.1L) HEMI platform:
Starting with a 4.5″ thick intercooler core, displacing 1,296 cubic inches of highly effective core, cooling is at an absolute maximum. This very same intercooler has already supported over 1,400rwhp, which is nearly unheard of for an air-to-air intercooler.
For the 2015-12 Jeep Grand Cherokee (6.4L) HEMI platform:
This Race intercooler is designed with the top to bottom flow design, to maximize its effectivness. Using this flow method ensures the lowest pressure drop possible, and lowest IAT's when combined with high HP applications. This intercooler design has already supported well over 1,000HP+ with ultra low pressure drop!
*Click for Larger Image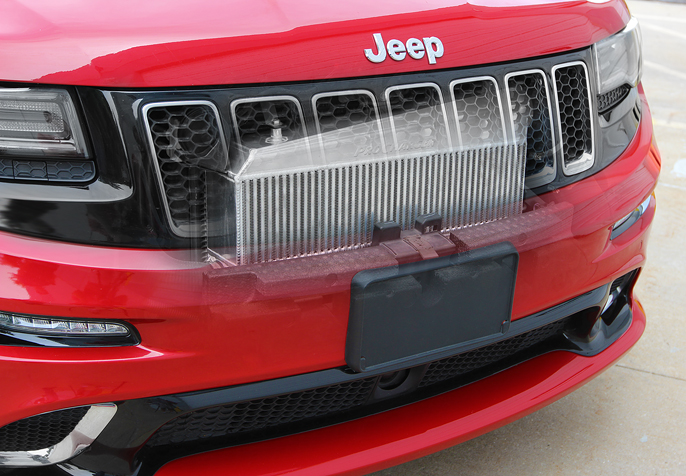 ProCharger is also very proud to power the World Fastest Supercharged SRT8 Jeep in the world, which can be seen in the video below.
If you are interested in the new Race intercooler for your Jeep SRT8, to complement your ProCharger supercharger system, please contact us at [email protected] or 913-338-2886.

If you would like to purchase a ProCharger supercharger system for your new build, please contact us at [email protected]or 913-338-2886.
AT TIME OF PURCHASE OF SUPERCHARGER SYSTEM: $345 upgrade MSRP (Retail)
AS STAND ALONE PURCHASE: $1395 MSRP (Retail)
PN# AIDL1A-019 6.4L
PN# AIDJ1A-004 6.1L