NEW PROCHARGER F-3A-121 SUPERCHARGER: NOW SHIPPING
ProCharger announces the immediate availability of a new supercharger model: the F-3A-121 self-contained supercharger. The new -121 model joins the long and distinguished lineup of legendary ProCharger F-Series superchargers and meets the specifications of several classes, including NMRA Super Street Outlaw.
The new F-3A-121 model has been in ProCharger development since the fall of 2010. "Overall, our goal has been to design it for optimal performance for a specific operating range that appeals to a variety of racing classes," says Dave Werremeyer, Motorsports Operations Coordinator for ProCharger. "Using our new aerodynamics test lab, we also have been able to document reduced discharge temps and a reduction in parasitic load from this new model."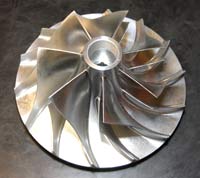 The new ProCharger F-3A-121 is slightly smaller than the F-3A-123 model, both in the inducer diameter and vane tip height, has an MSRP of $5,699 and is available through all ProCharger dealers. For complete blower specifications, visit the F-Series supercharger specs page or the complete ProCharger supercharger models page.
When you're ready to put the Ultimate Power Adder under the hood of your street car, race car, truck or SUV, please give our highly skilled and enthusiastic ProCharger Sales Team a call at (913) 338-2886, M-F, 8:30 AM to 5:30 PM central time.