NEW PROCHARGED CHEVY SS SEDAN, PACKING 610+ HP
Pretty much everyone we know loves the heavenly sound of a V8 starting up in the morning, and the smell of burnt rubber. However not all of us can have Mustangs, Corvettes, Camaros and Challengers, due to needing a bit more space. So for those of us that need to fit "real" human beings in both the front seat, and rear, we are left with the world of high performance V8 sedans.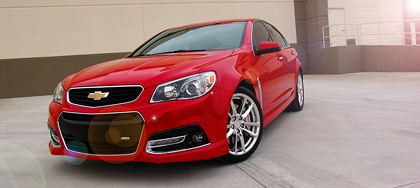 Over the years, this market is getting a bit smaller, however the cars are at the top of their games in pretty much every aspect, styling, handling, and performance. To find a vast variety of these cars you have to look outside of the US. However here in the states, we are lucky to have the all-new Chevy SS Sedan. And ProCharger has just wrapped up its supercharger system for it!
So how does a ProCharged Chevy SS stack up?
2014 ProCharged Chevy SS 610HP* $50,574**
2014 Audi RS7 560HP $106,500
2014 BMW M5 575HP $95,850
2014 Jaguar XFR-S 550HP $99,875
2014 Mercedes E63 577HP $99,770
2014 Cadillac CTS-V 556HP $64,900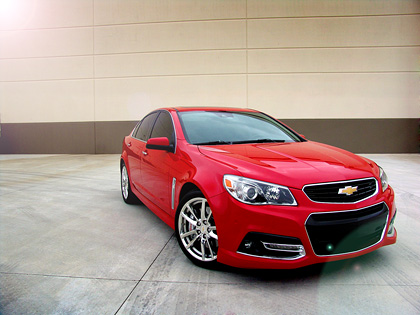 OK, so we know you're probably thinking, "There is no WAY you can compare the Chevy SS to those cars" and we feel you. That is, until you start looking at the numbers, and the details. Forget the badges on the front grills for a moment and look at that hard cold data.
Every car on this list features:
Big brake systems
Great suspension
Killer sound systems
Race inspired seats
Electronic gizmos for days
Fit and finish unheard of just 10 years ago
Four doors and room for the family and crew.
And a big high HP motor in the front, driving those big rollers out back
When you start looking at the 0-60 numbers, and other performance facts, you will start to notice about the ONLY place the Chevy SS was lacking, was in the HP category, and with a simple ProCharger supercharger system that is all thing of the past. Lets dive into the what makes this 610+ HP monster possible.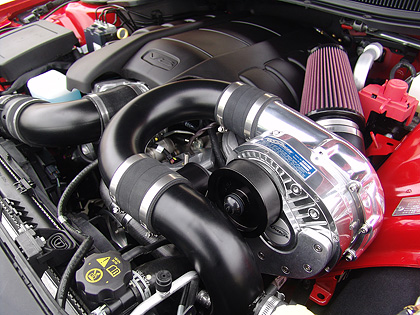 The ProCharger Chevy SS Supercharger system starts its foundation with the industry leading P-1SC-1 head unit. Mounted with a robust CNC billet alum bracket system, driven by a dedicated drive belt system. 7psi of forced air from the supercharger is feed to the huge air-to-air front mount intercooler, where its chilled before entering the 6.2L power plant. What does all of that mean? It means you can BOLT on a ProCharger to your brand new SS, and enjoy the smile 610+ Horse Power will put on your face.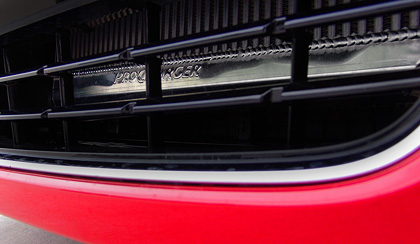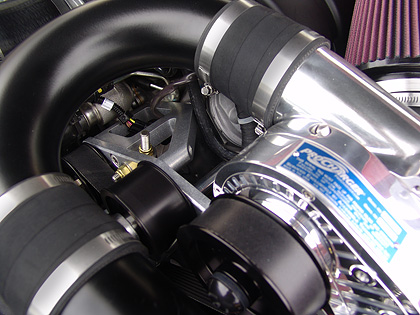 So if you are looking for a four door, rear wheel drive sedan that delivers a powerful supercharged punch, the ProCharger SS straight out delivers. The ProCharger supercharger system, and the Chevy SS are a sure fire way to make sure owners of those "other" cars take notice, without taking out a second mortgage.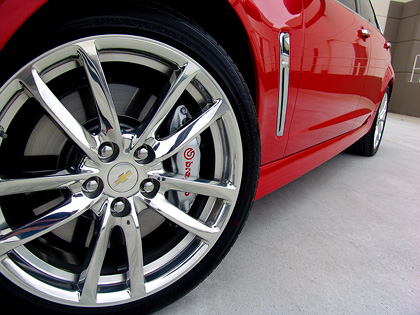 Other Notable Family "Super Cars"
2014 ProCharged Charger SRT8 650+HP
2014 ProCharged 300C SRT8 650+HP
* 415 Rated HP, 342rwhp = 17.59% drivetrain loss, 519rwhp ProCharged = 610HP
**$43,475 MSRP base price + $7,099 MSRP ProCharger System = $50,574