NEW: HELICAL SUPERCHARGER GEARSET OPTION FOR NOISE REDUCTION
Since introducing the industry's first self-contained, gear driven supercharger back in 2000, ProCharger's design has proven itself over millions of miles and countless passes down the drag strip. With it's billet aluminum transmission case, industry leading step-up ratio, high-efficiency compressor and aerospace billet impeller designs, ProCharger's lineup of high-efficiency superchargers have become the standard by which others are measured.
Now, ProCharger is extending our lead even further with the introduction of a helical gearset for a significant reduction in supercharger sound levels. This new helical gearset, along with a few other internal design modifications, results in a supercharger with all the same power potential as the standard blower, but at reduced sound levels, especially at engine idle speeds. With this new offering ProCharger becomes the first and only supercharger manufacturer to offer customers a choice of gearset design and noise level, as the standard design continues to be available.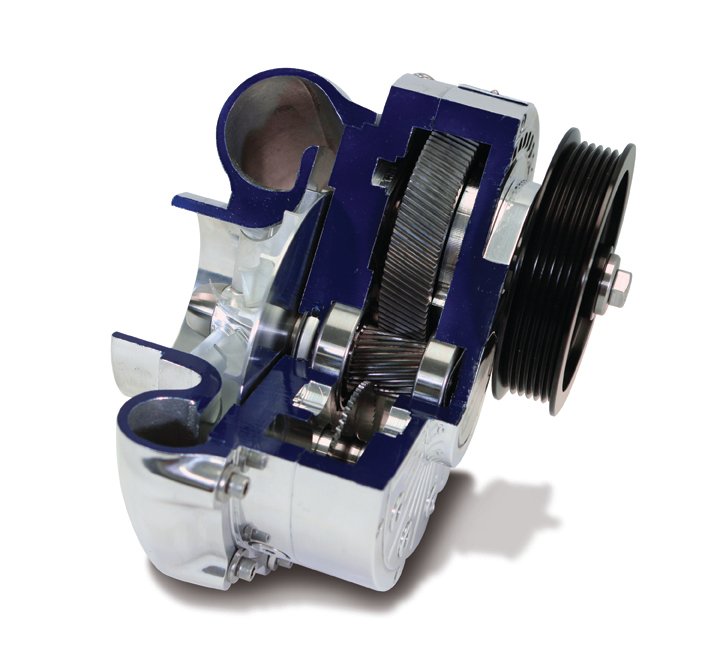 We know that many ProCharger owners want the world to know, and hear, their new-found ProCharger horsepower. However, for those owners who want a more stealthy horsepower profile, the new helical gearset option provides that choice. Additionally, not only is ProCharger the only supercharger manufacturer to offer customers their choice of sound levels, ProCharger is the only centrifugal manufacturer to offer noise reduction on it's "upgraded", highest flowing street/strip model.
The new helical gearset is available on ProCharger P-1SC, P-1SC-1 and D-1SC supercharger models and must be specified at the original time of order. For more information, see your ProCharger dealer or give the ProCharger Sales Team a call at (913) 338-2886.