2020 – 2017 HARLEY-DAVIDSON M8 TOURING
2020-2017 HD HARLEY-DAVIDSON M8 TOURING SYSTEMS!
Bolting on 75% more horsepower has never been easier! That's right, the wait is over for the all-new Milwaukee 8 supercharger system from ProCharger. No matter if you are driving daily to work, bike night, or across the country, this system delivers big power and big reliability.  Unlike other high-performance options, idle quality and riding range are unchanged for nothing but smooth, predictable, and repeatable power.
| DESCRIPTION | BOOST | HP GAIN | PART # |
| --- | --- | --- | --- |
| High Output Intercooled System with B-1 | 10 psi | 70- 75%+ HP | 1BL512-XX |
| High Output Intercooled Tuner Kit with B-1 | specify | specify | 1BL500-XX |
Tuner Kit: This kit makes sense for someone wanting to perform custom tuning of the vehicle and push the envelope in performance.  Will most likely be using various fuels and changing engine components like heads, headers, exhaust, and cams for the engine. These kits will not come with injectors, tuning, or fuel components.
BIGGEST POWER GAINS FROM ANY SUPERCHARGER SYSTEM:
To the tune of a 70-75% increase in power!—ProCharger High Output Intercooled Systems are designed with durability in mind and provide 10psi of engine-friendly boost from the B-1 supercharger, providing years of trouble-free use. While being incredibly easy to install with common hand tools (for those that love the DIY lifestyle.)
REAL WORLD, REAR WHEEL POWER GAINS:
No fluff, no hype, just the real world numbers you can expect to make when you take your M8 bike to the dyno for tuning or verifying power output.  These are the kind of numbers you FEEL every single time you twist that throttle back.
107″ M8 Touring 100% stock  = 140 rwhp (rear wheel dyno hp)
107″ M8 Touring with Cams and 2/1 exhaust = 169 rwhp (rear wheel dyno hp)
ALL-NEW "DRY BELT" DESIGN:
ProCharger has made some drive changes to its latest supercharger systems for late-model H-D Touring bikes ("Baggers") that uses two dry belts (not running in oil within the bike's case) and the same proven and reliable B-1 supercharger head unit and a large air-to-air intercooler. Contact us for more details.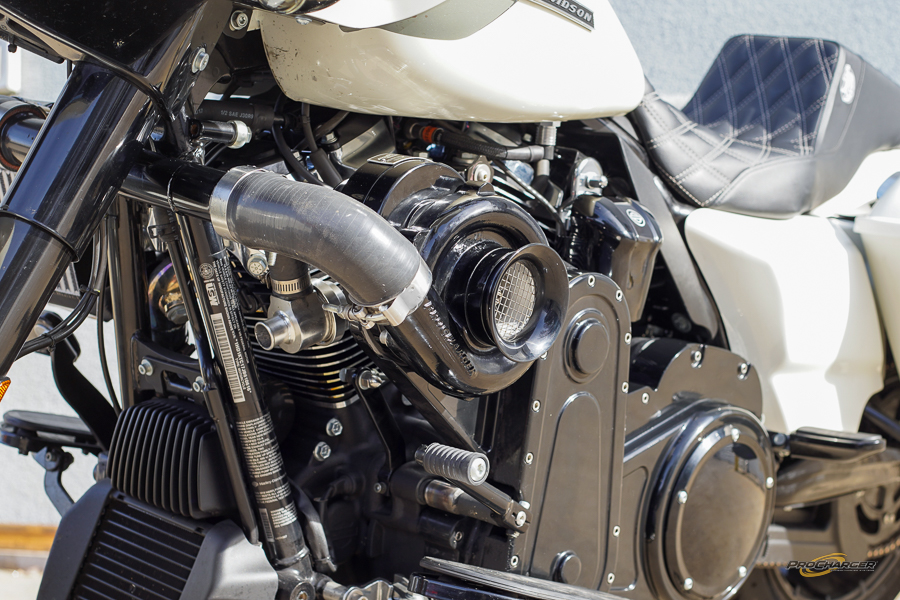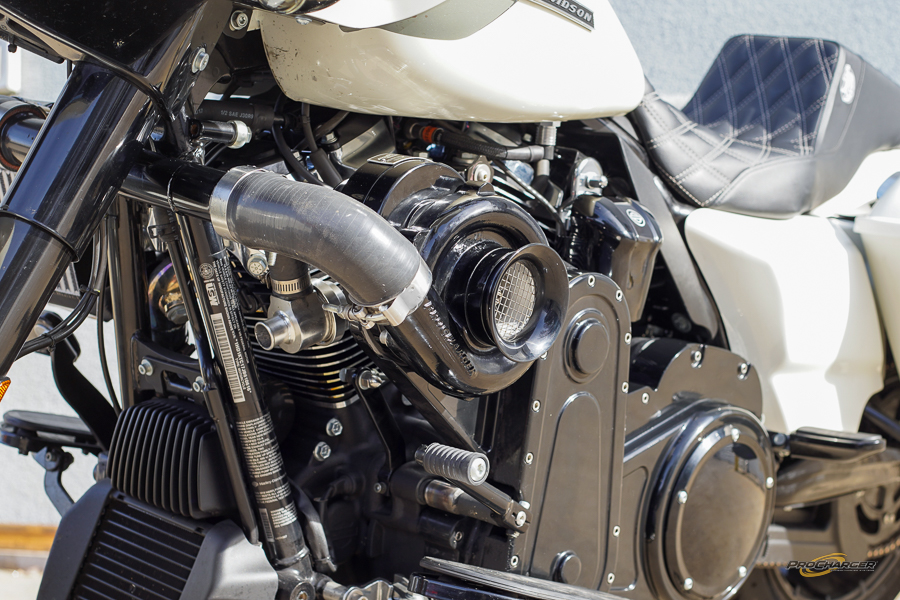 HO INTERCOOLED SYSTEM
Produces the coolest charge air temps and largest power gains
Provides smooth boost/power on-demand, for superior riding performance
Easiest installation, only requiring common hand tools (Engine guard must be removed)
The air-to-air Intercooling provides consistent, reliable power, with no moving parts

All new dry belt design, to provide long-lasting belt life, even in extreme environments
OPTIONAL UPGRADES INCLUDE
Polished, Satin or Black finish options
FIND A DEALER NEAR YOU
Looking to make a purchase or a shop to install? We have a large group of dealers ready to serve you with your ProCharger needs. Click below to find a dealer near you!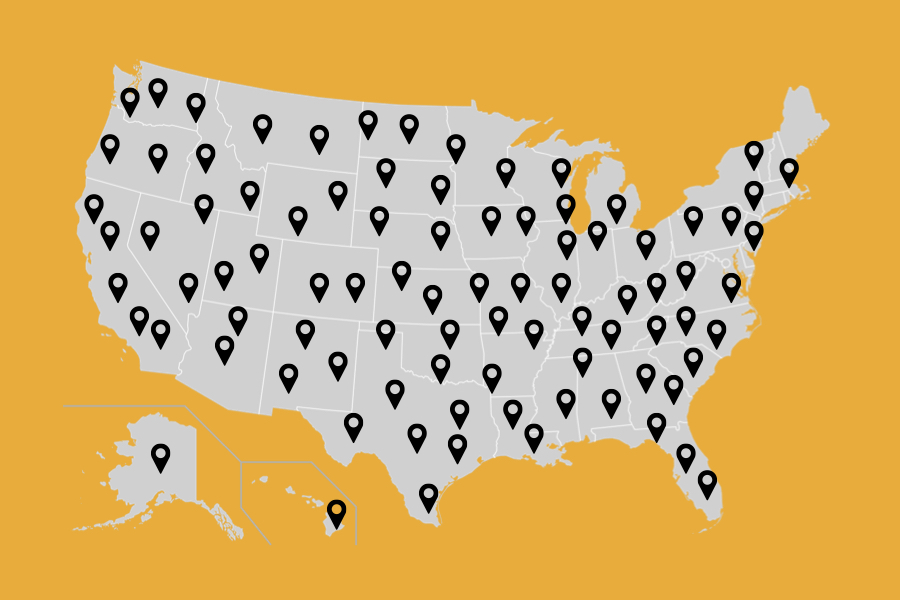 PRICING
Contact ProCharger for current pricing.
Get a Catalog
Our catalogs feature much of this detail. You can either download a copy or have one mailed to you free of charge.
SPEAK TO AN EXPERT
Click to contact our sales staff or email us if you need any help. We will be happy to assist you with any questions you may have.
Mon – Fri 8am – 5:30pm CST
Phone – (913) 338-2886
Sales Email – [email protected]
EMISSIONS COMPLIANCE
ProCharger offers Executive Orders for Emissions Compliance (EO) from California Air Resources Board (CARB) for many of our most popular car, truck and SUV applications. If you live in California, we can only sell you products with EO certification. Check out our full list of EO offerings.